In late March 2019, Icelandic low cost carrier WOW Air ceased operations. The airline was founded in 2011, and in many ways they tried to replicate Icelandair's business model.
Unfortunately they had some major missteps that led to their ultimate demise. Why the airline failed depends on who you ask. If you ask the pilots, it's the fault of journalists. If you ask the CEO, it's because they made the mistake of ordering A330s. If you ask most people, it's simply because the overall business model didn't make sense given the competitive landscape.
Ever since WOW Air ceased operations there have been rumors of the airline making a return. It looks like this is closer to becoming a reality, though in a different form than one might expect.
Media in Iceland is reporting that two former WOW Air executives plan to launch an airline in Iceland this fall, which has the working name WAB Air. In reality the airline will likely have a different name, as "WAB" stands for "We Are Back."
The plan is for the new airline to initially fly six planes to 14 destinations in Europe and North America. In the next 12 months they hope to employ 500 people and fly a million passengers, with revenue over 20 billion krónur next year (~160 million USD).
So, where's the money coming from? Irish investment fund Avianta Capital has allegedly agreed to invest somewhere around 40 million USD in the new airline, in exchange for 75% of the company. Interestingly that fund is owned by the daughter of one of the founders of Ryanair.
The remaining 25% of the company would be owned a company called Neo, which is partly owned by WOW Air's former head of flight operations, as well as a board member who was also in WOW Air's former financial analysis department.
Interestingly former WOW Air CEO Skúli Mogensen isn't involved in this new airline, and that seems to be by design. That's interesting nonetheless, given that he has been wanting to resurrect the airline as well.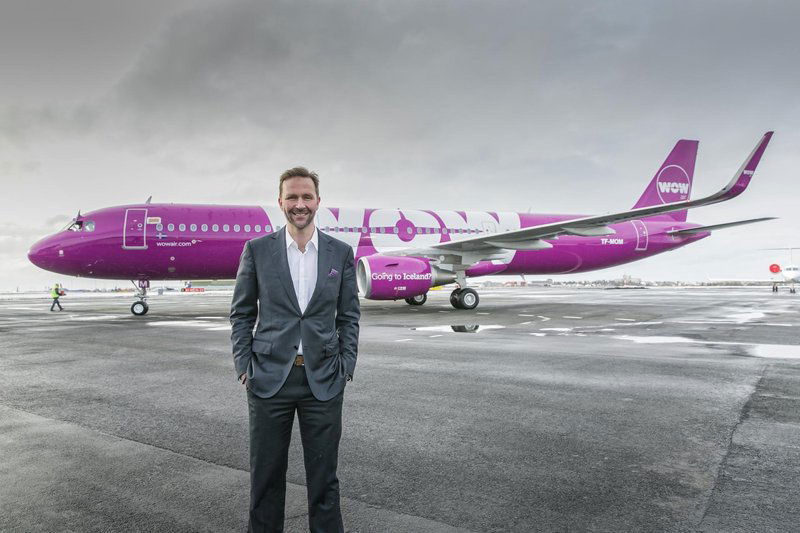 Bottom line
I don't want to completely dismiss this idea, because with better discipline an airline like this could succeed, I imagine. The problem with so many of these types of airlines is that executives get ahead of themselves.
At the same time, it seems clear that this business model isn't the cash cow that many assumed it once was, especially when you consider the seasonality of Iceland, as well as the general downward pressure on transatlantic fares.
Do you think WAB Air will get off the ground?