Hello from Greece! We've spent the last four days on the island of Santorini. While the primary focus of this blog is always airlines and hotels, occasionally I also like to share my thoughts on destinations. Here are a few of my (random) thoughts based on our time in Santorini.
I've never really been to Greece before
It kind of blows my mind that this is the case, but prior to this trip I had never been to Greece as an adult. I remember as a kid I took a cruise with my parents that had a couple of stops in Greece, and I remember it being beautiful. However, other than that I don't think I've ever been. I'm not sure why that's the case, exactly. It's probably because a lot of my travels are decided on based on airlines and hotels, and there aren't that many great airlines flying to Greece, or that many great points hotels.
Having finally visited, I can't believe I hadn't ever really visited, because there are so many things to love.
Santorini is super touristy
Let me start by acknowledging the obvious. Santorini is incredibly touristy, and we haven't even reached the peak summer season of July and August. So yeah, if you go to Oia you may find everywhere looks a bit like this: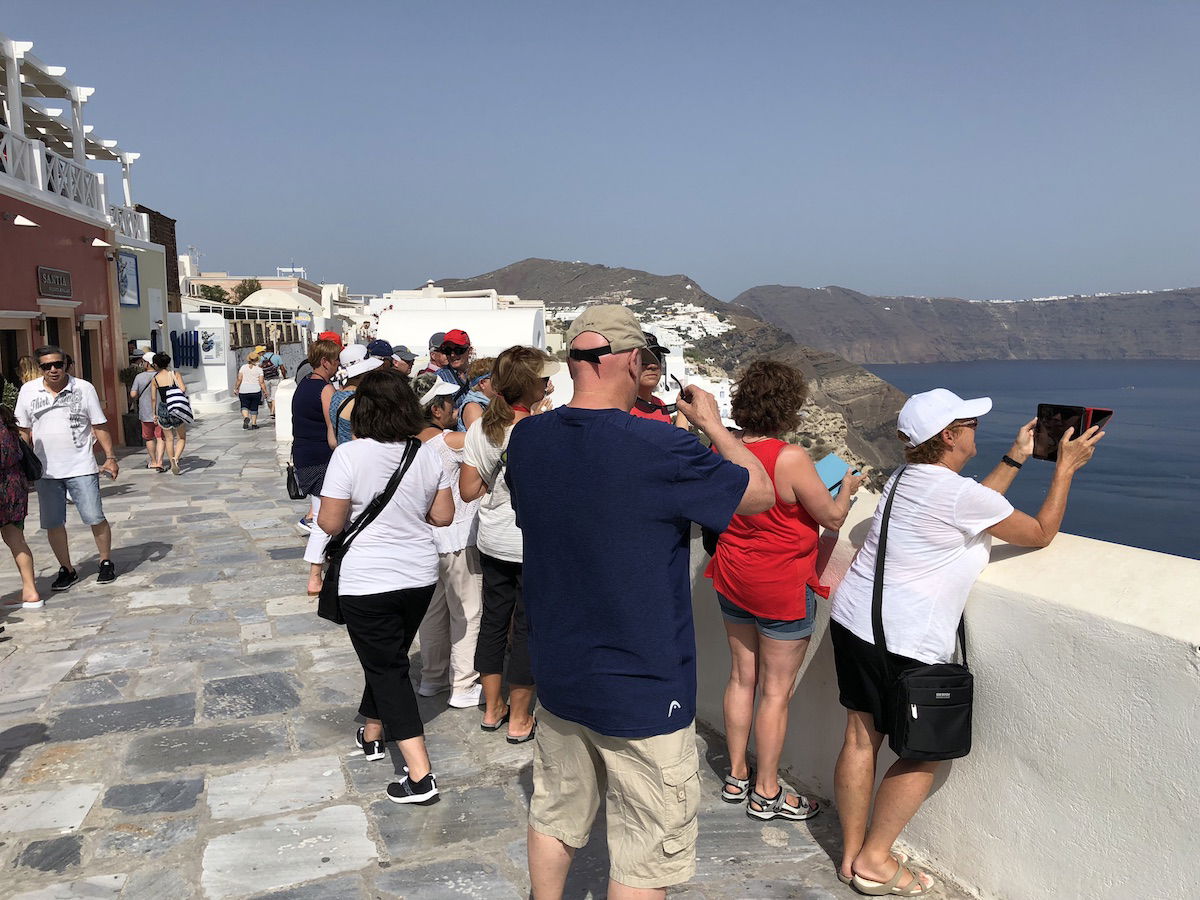 So I'm not suggesting I've uncovered some hidden gem here. Santorini is incredibly touristy, and that's just a reality.
Every destination is what you make of it
I also firmly believe that there's a reason many places are touristy, and you can still choose what you make of a place. We're morning people, so Oia (and surrounding areas) were significantly less crowded in the mornings.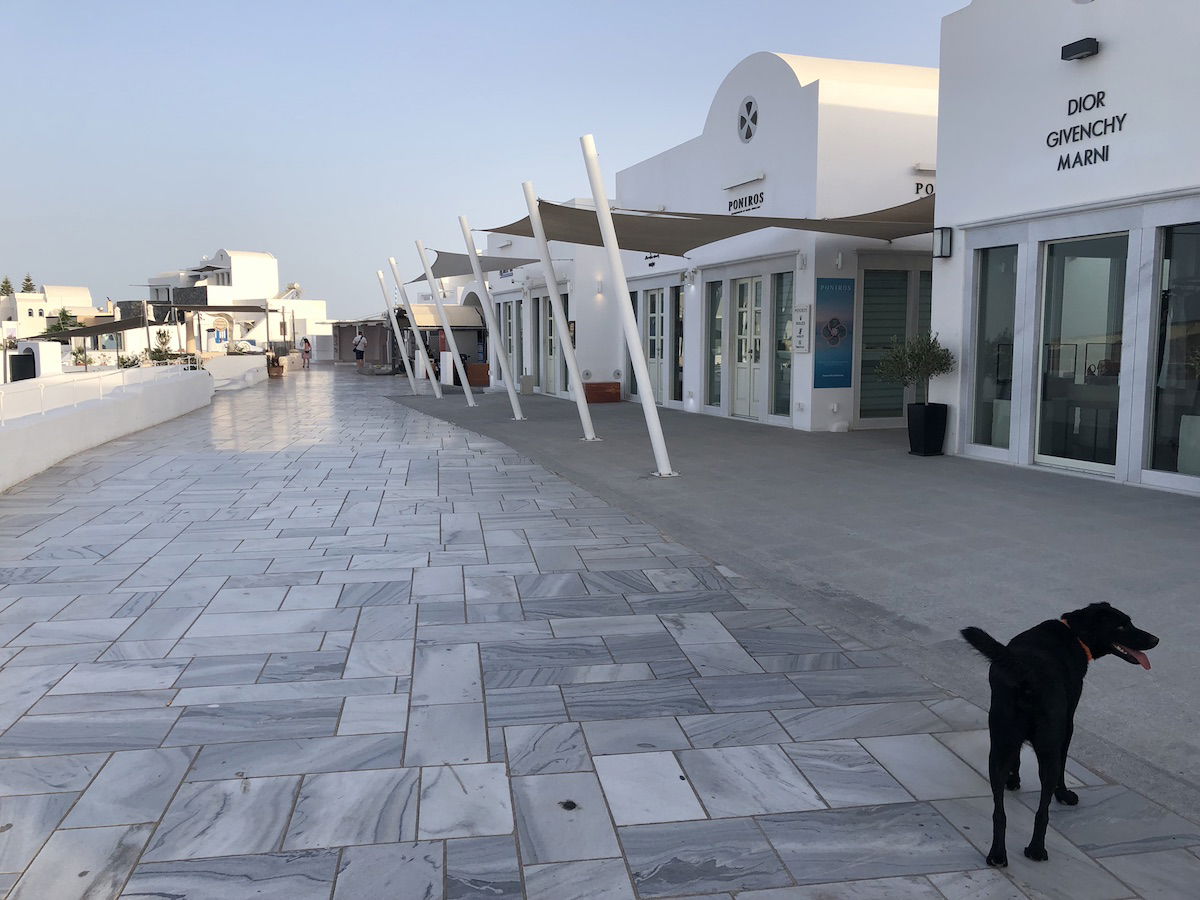 Also, Santorini seems to be a destination mostly for people looking to relax, eat, drink, and party, though that's not what we did.
We did at least a 10km hike every day, and over the course of those hikes we maybe came across a total of a dozen people. We basically had the areas we hiked in all to ourselves. The landscape was breathtaking, and I also loved how diverse it was.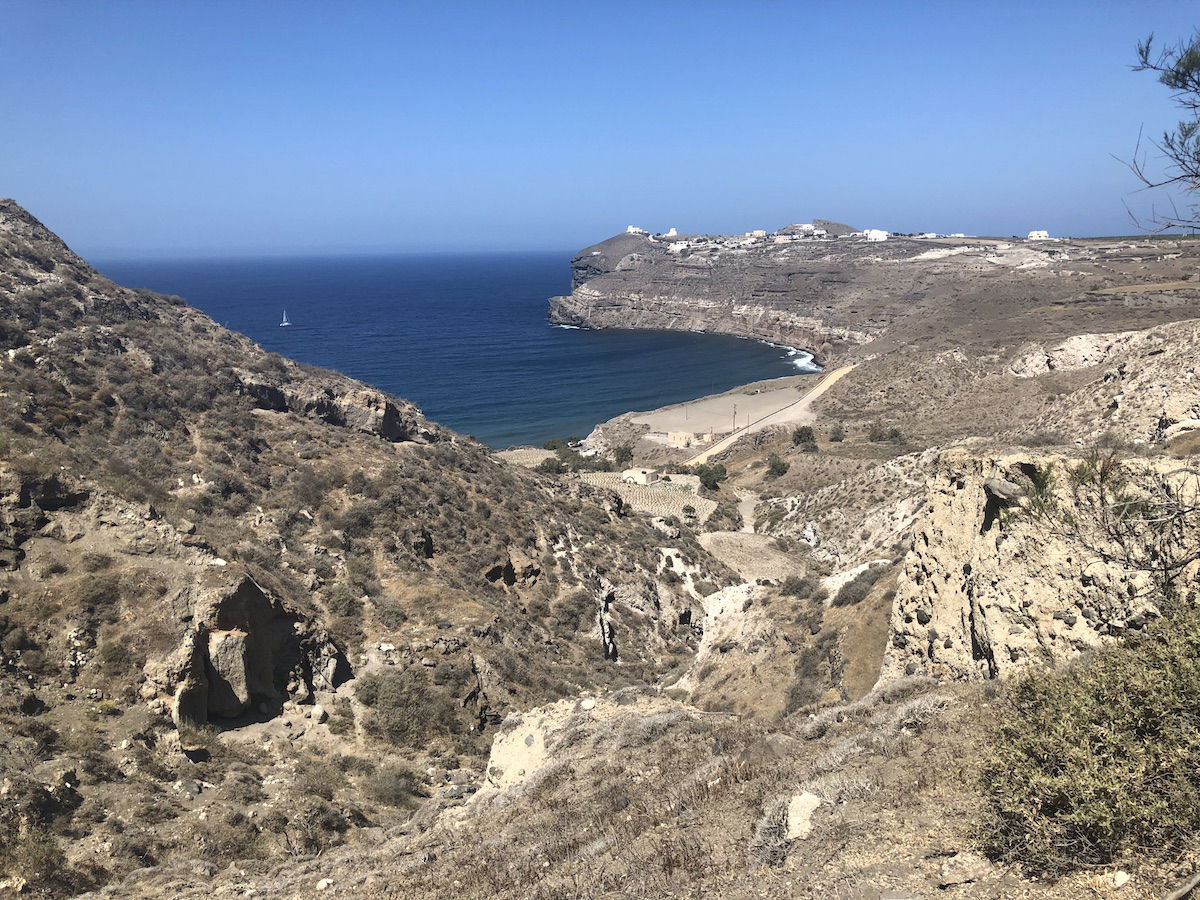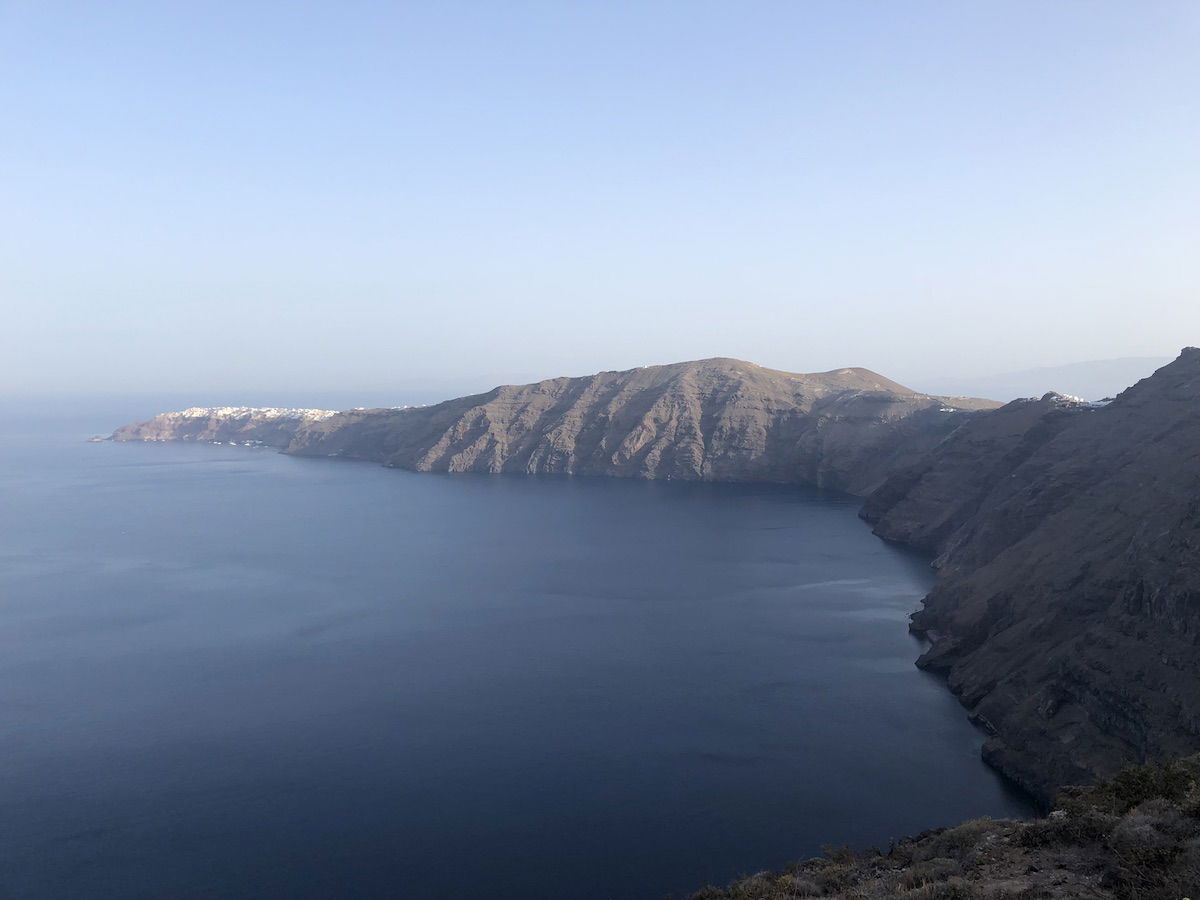 Greece has outstanding food
I'm not someone who visits destinations because of food, though that doesn't mean I won't acknowledge great food. As someone who loves Mediterranean food, I found Santorini had spectacular food. Every meal was something to look forward to. I regret that I didn't take more pictures of the food. Nom nom nom.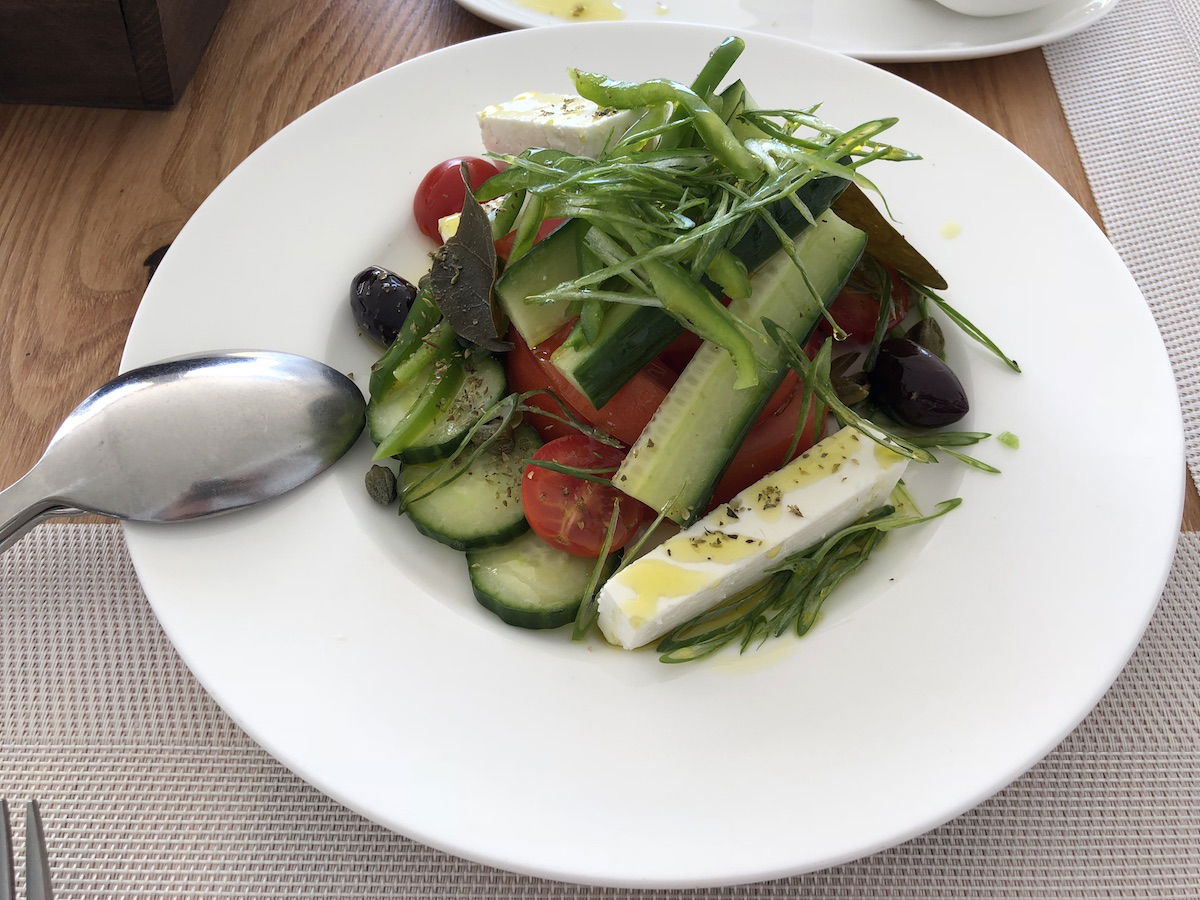 The local wine was excellent as well, and was cool to visit some vineyards and do tastings.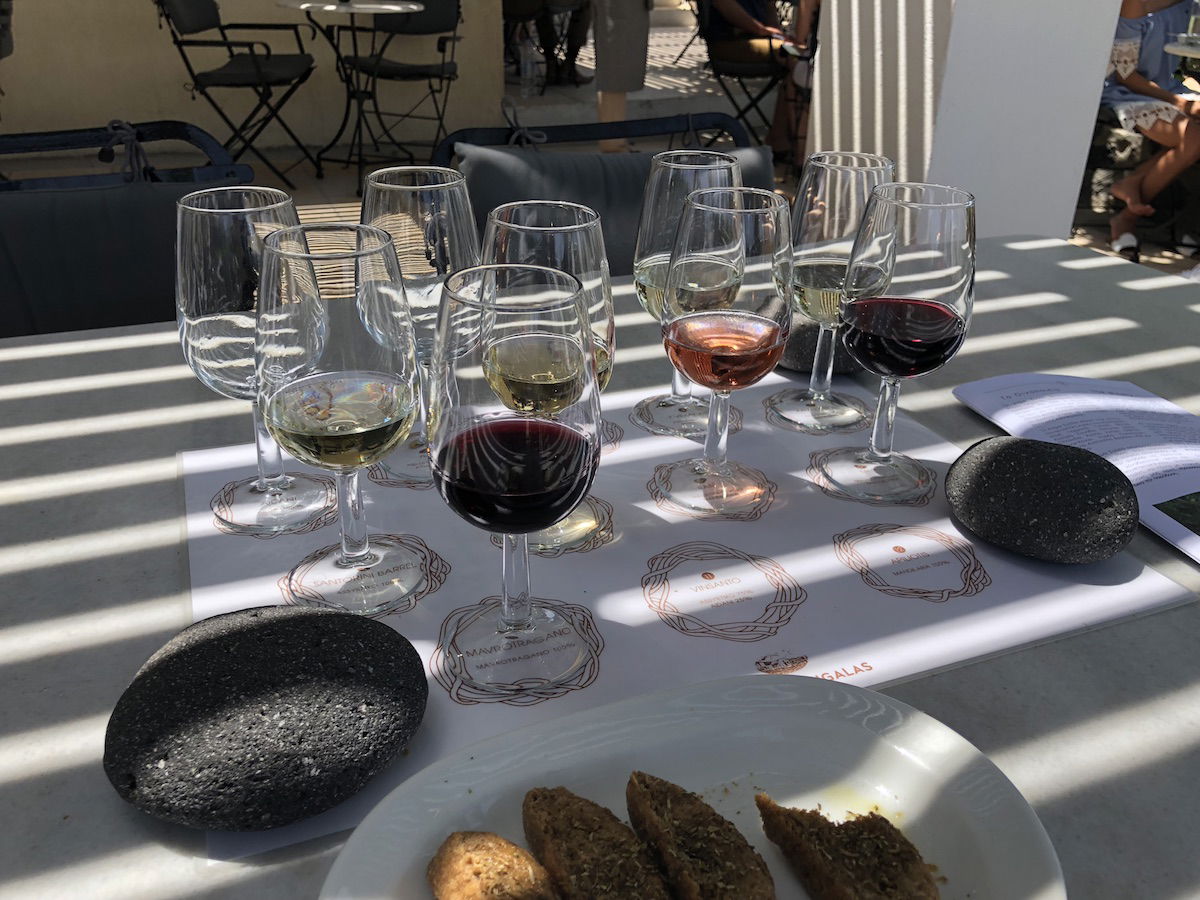 Four days was enough
We spent four days at Mystique in Oia. While we had a great time, by day four we were also ready to get out of there. Oia is the most picturesque area of Santorini (shown below), though the downside is that it's also the most touristy. I felt like four days in this area was almost too much, and next time I'd mix up my time a bit more, and also stay at Vedema (the other Starwood property), or even at Istoria (a brand new Design Hotels property), which are on quieter parts of the island.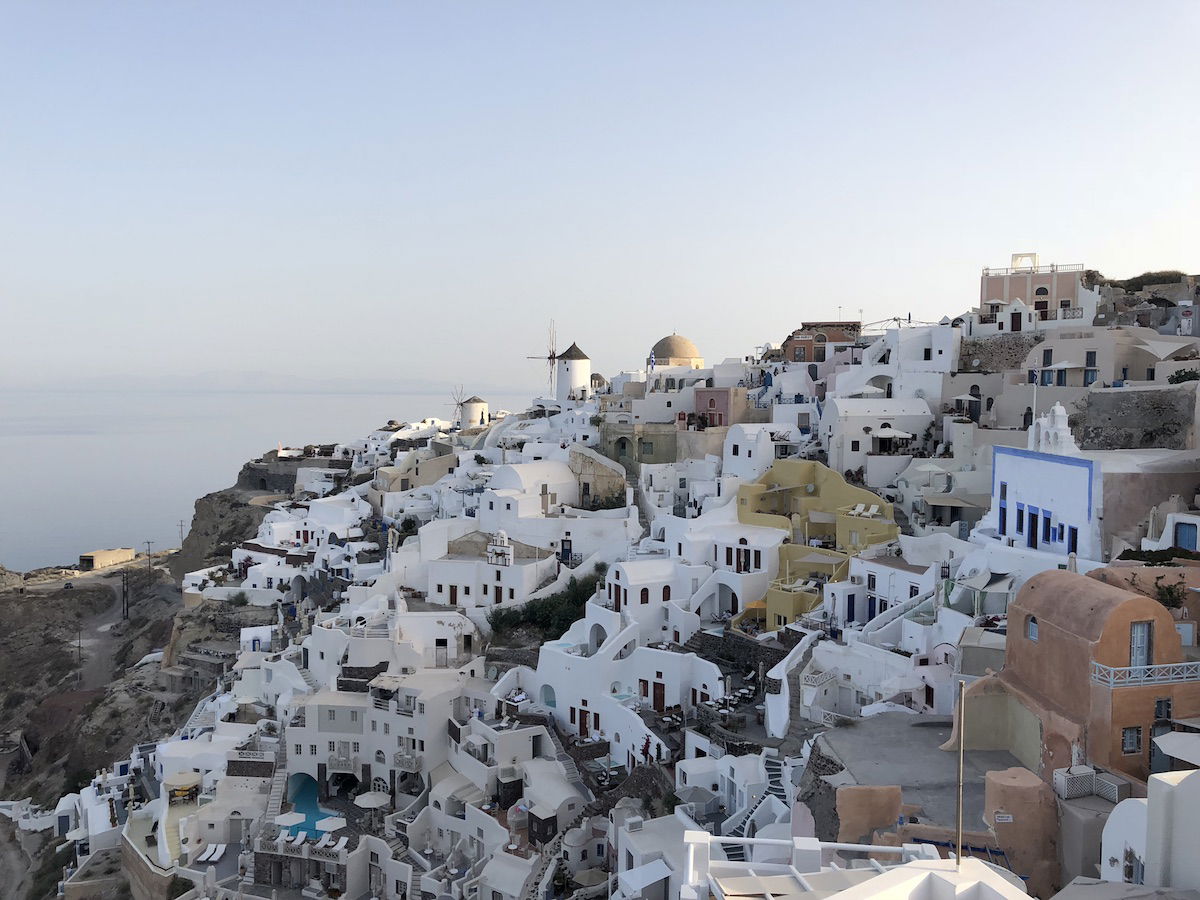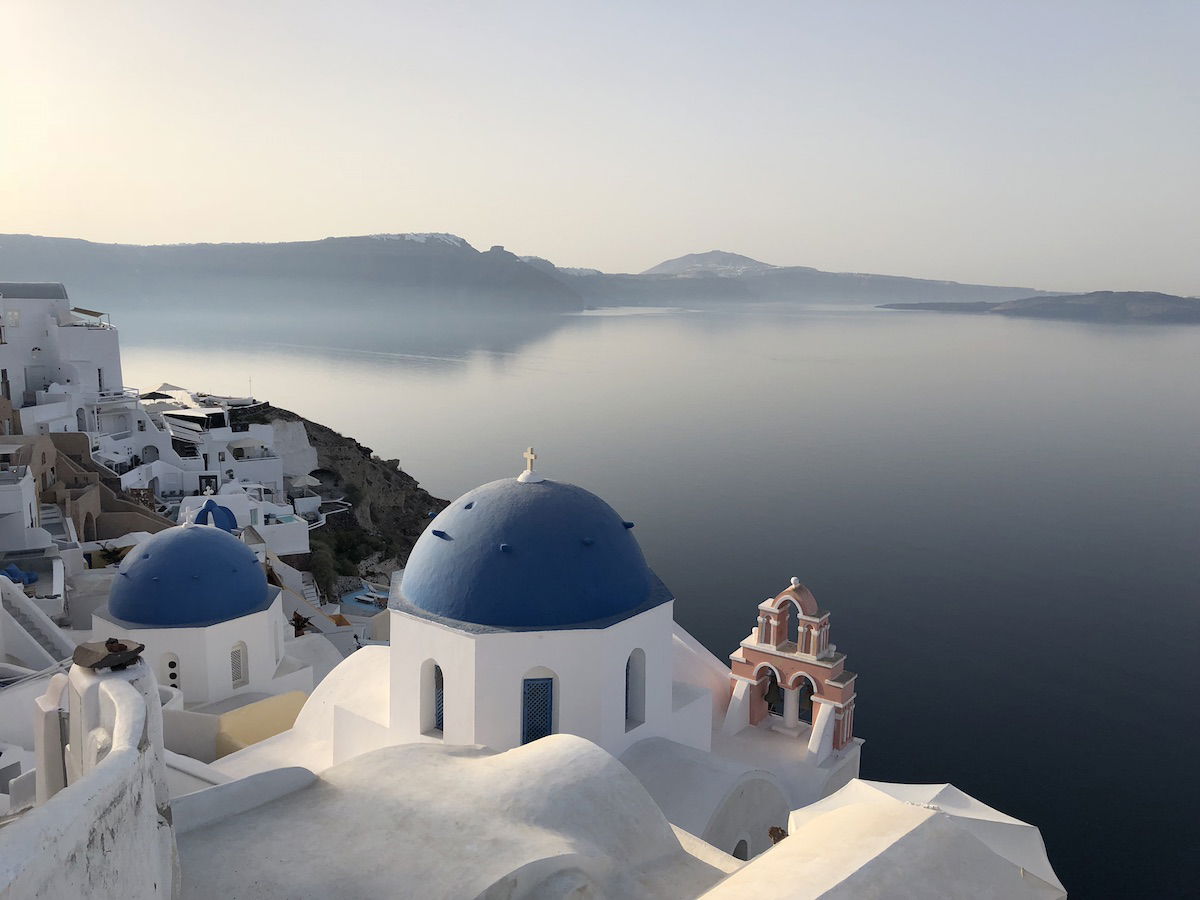 The people were (mostly) very friendly
On islands like Santorini you have people all over Europe working for the season. There were tons of Greek people, but also a lot of people from Turkey and other countries in Eastern Europe. I was very pleasantly surprised by the genuine warmth of many of the people on the island, especially given that many of these islands are overrun with tourists, which often leads to indifferent service.
That wasn't the case across the board, though, and we came across our fair share of bad apples. Especially cab drivers. I couldn't help but argue with them on principle. When you hire a private taxi and they decide they want to pick up more people along the way, how do they think it's reasonable not to lower the price per party? Obscene. They were real jerks about it as well.
Is everyone here on their honeymoon?
This is more of an observation than anything. My gosh, I feel like we were the only people on the island not on our honeymoon. Just about everyone at our hotel seemed to be on their honeymoon. When we walked the streets of Oia we saw men and women in full wedding attire with photographers every 50 feet. Like I said, that's not good or bad, but it can change the vibe of a place.
I'm excited to see more of Greece
Santorini was only our first stop, and if anything it has made me interested in exploring more of the country. I loved the food, the scenery, and (mostly) the people, but I'd also like to visit a quieter island next time.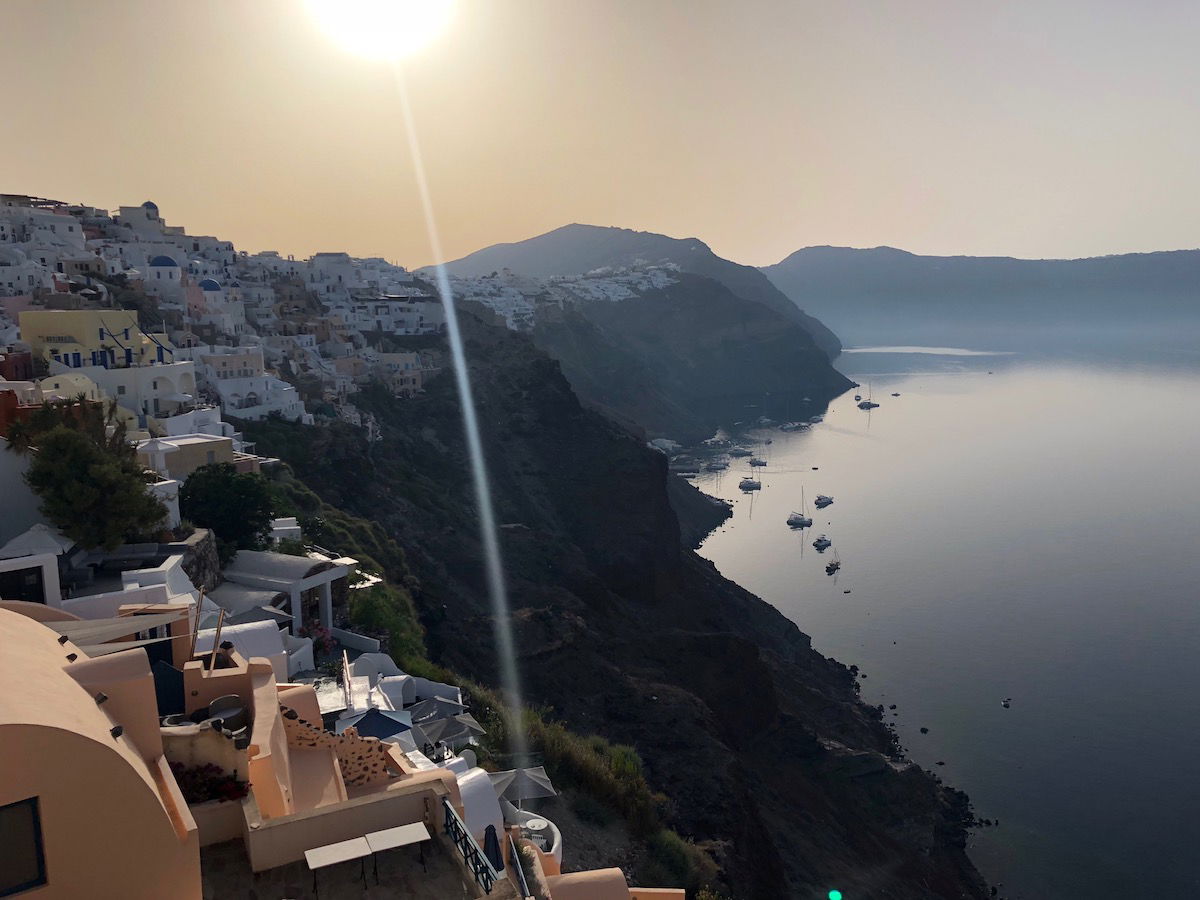 Bottom line
I can't believe I hadn't really been to Greece before, given what a popular destination it is. Santorini is a beautiful island with great food. While it feels very touristy, that didn't bother us too much, since we were able to do lots of hiking, and also explored the towns before most of the island woke up. This is only the start of our trip to Greece, though I'm already excited for our next trip here.
If you've been to Greece, what was your experience like? Anyone have a favorite island that's a bit quieter?