I love traveling and have so far managed to visit almost every country in Europe, and I think I've travelled through Europe at one time or another every single month of the year. So I've travelled when it has been so hot I thought I might faint, and trudged through freezing snow as well.
Being Australian, but living in London, means I have plenty of friends and family visit throughout the year. Almost all visitors choose to visit as part of a larger Europe trip (usually for a month or so), and most visit in July and August.
Where possible I do encourage them to visit during the warmer months, but always warn against traveling through most of mainland Europe during the month of August.
Why?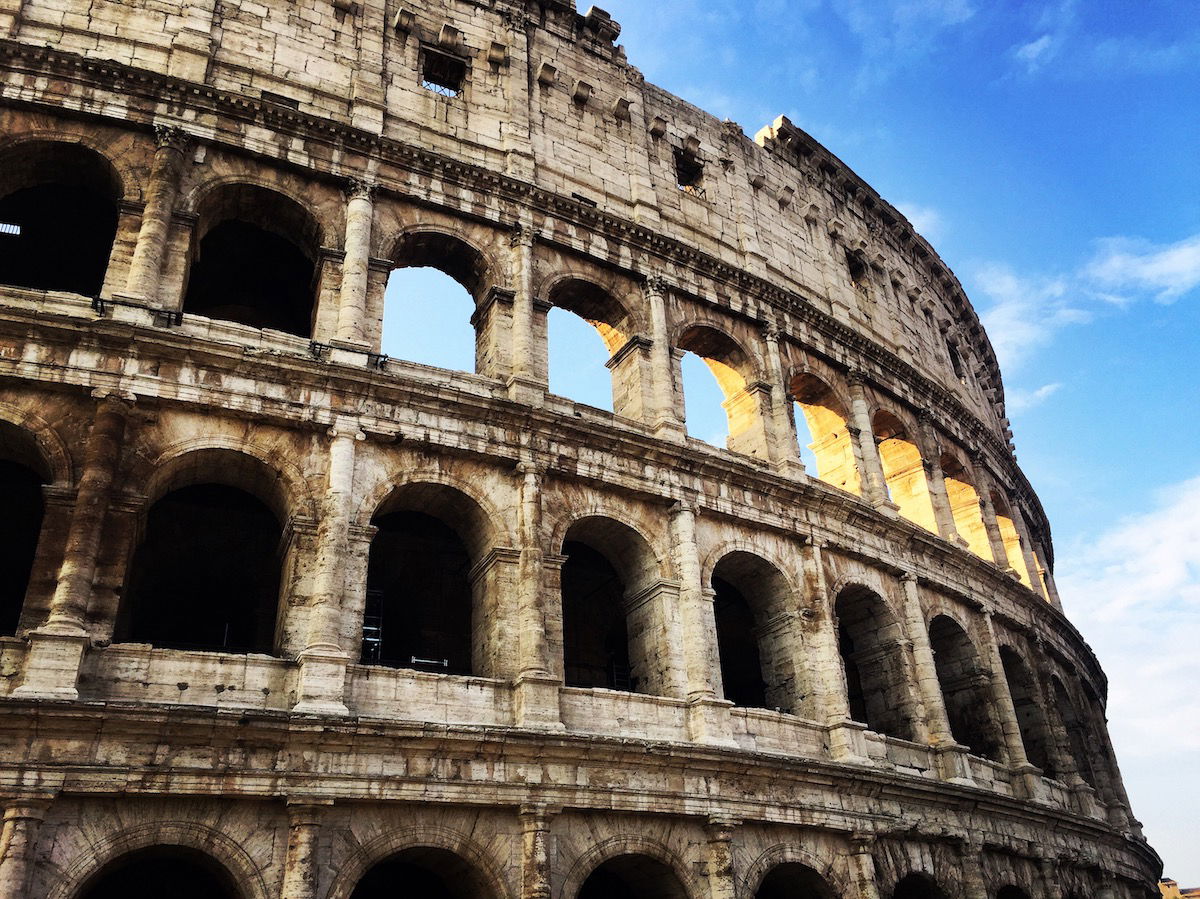 It can be REALLY hot
Southern Europe is known for its hot summers, consistently clear blue skies, and Mediterranean climate. But believe me, even coming from Australia where it reaches 44C/111F degrees every single summer, there is definitely such a thing as 'too hot.'
This is especially apparent when you are visiting a big landlocked city like Rome or Madrid where it is stiflingly hot, and your accommodation may or may not have air conditioning.
I've just finished up a few days in Lisbon, Portugal, and even in late September it was still 36C/97F. I did venture out for a few hours before the sun became too hot, but the energy just drained out of me trying to navigate a big city in this heat. Come 3pm I retreated back to my accommodation, turned on the air conditioning, and spent a few relaxing and comfortable hours writing.
I ventured out again later once the sun went down, but I cannot imagine what this city must have been like in August.
While plenty of accomodations in Southern Europe will have air conditioning, August may be the only time some cities hit really hot temperatures, so may have no air conditioning because it's only needed a few weeks a year. They may also be so well insulated for the cold winters that they lock in the heat during summer.
Sleeping in that heat can be difficult!
Northern Europe usually has much more manageable weather as I'll discuss below.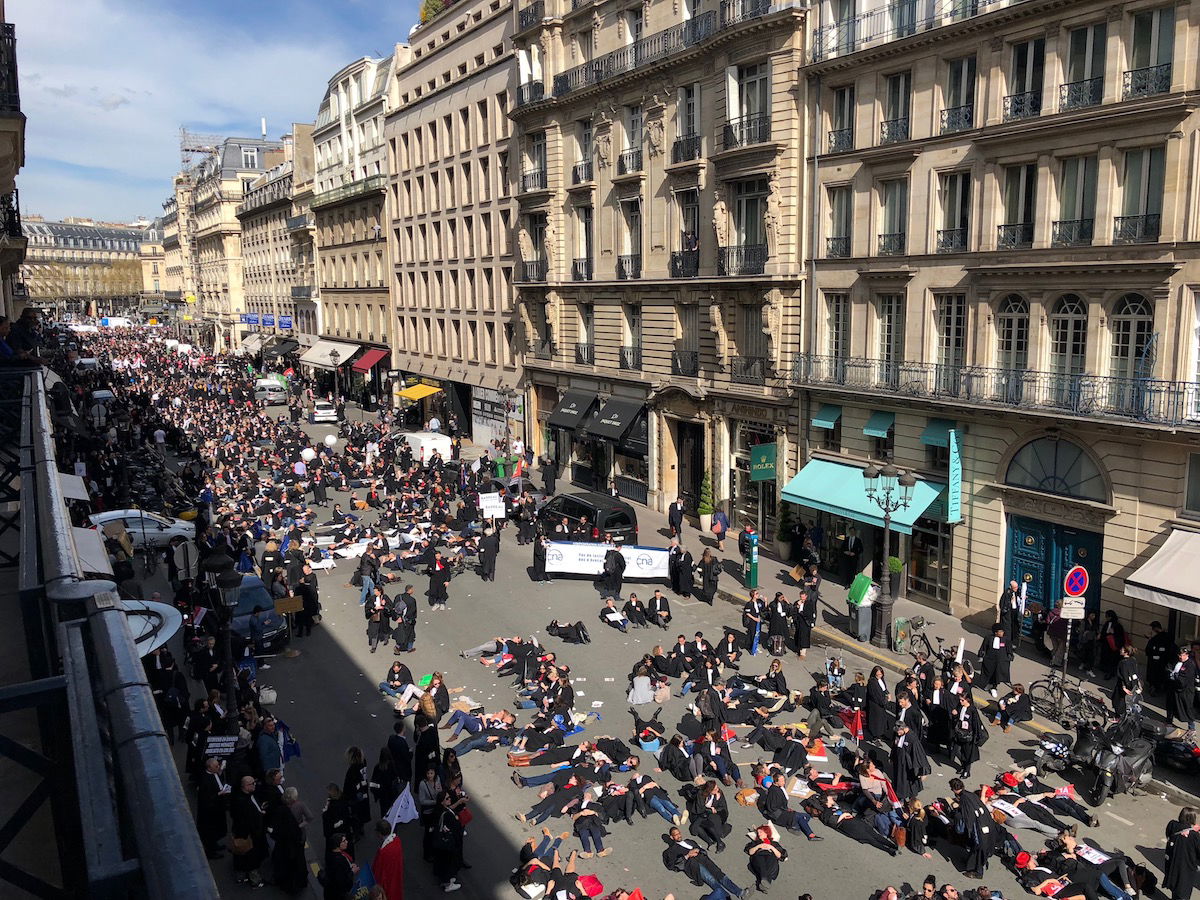 So, perhaps you're thinking, 'I'll just got to a beach destination to cool off?'
Well…
August is when most Europeans take their annual vacation
As well as tourists from outside Europe visiting, the month of August coincides with summer school holidays, and this is when many Europeans themselves choose to take their yearly summer vacations within Europe.
Many British travellers especially will book their summer trip in August a year in advance, and head south to warmer weather for a week or two. Even those Europeans who prefer to vacation in their own country will head down to a beach or lake location to relax and cool down.
And this had multiple knock on effects for other tourists…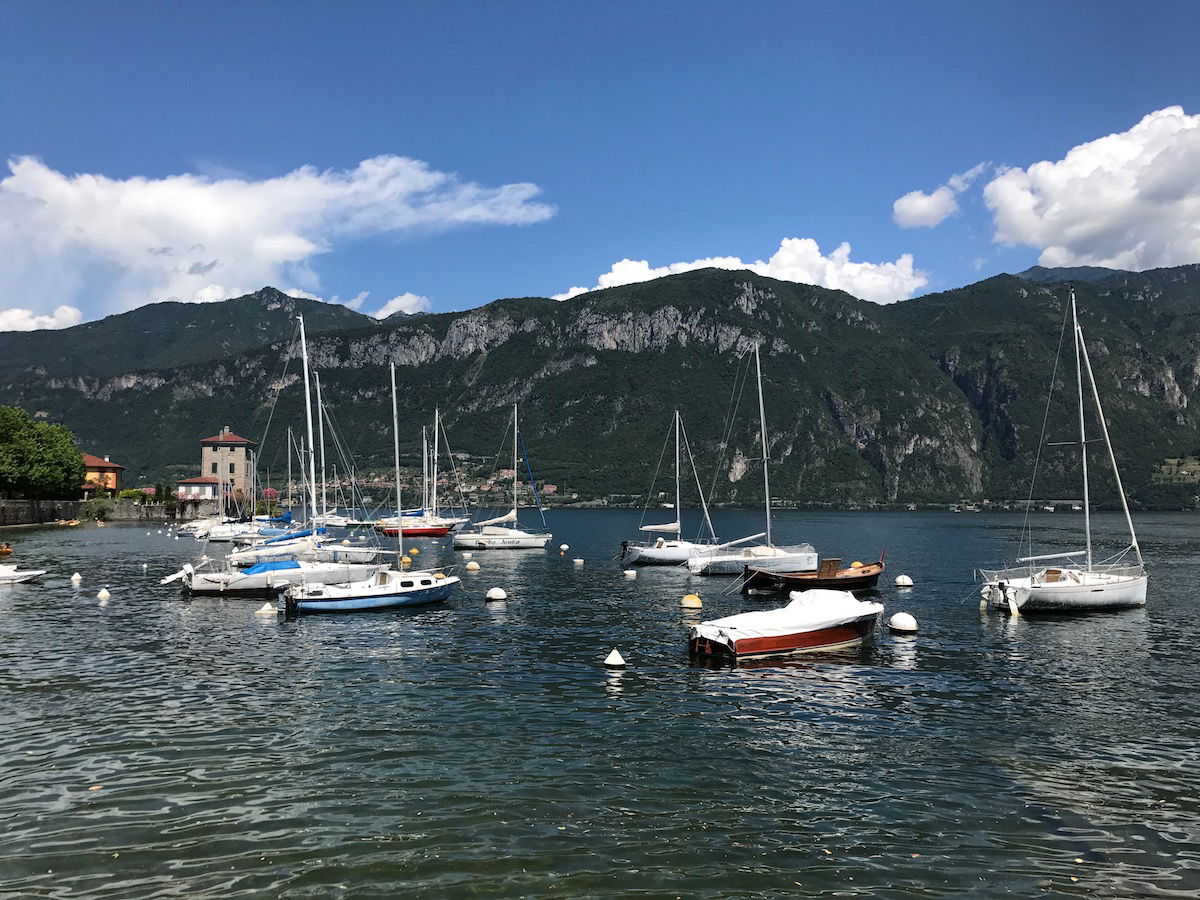 It will be REALLY busy in many places
I was in Dubrovnik, Croatia at the end of August last year, and you could hardly see the ground in the old town because of the crowds. Expect to be herded like cattle, find it difficult to find a car park or a spot on the beach, and the restaurant you had found online may be completely full.
That beach destination you've seen beautiful photos of online may actually be absolutely rammed with other tourists in August when you visit.
Ben visited Santorini, Greece in June this year and noted:
Santorini is incredibly touristy, and we haven't even reached the peak summer season of July and August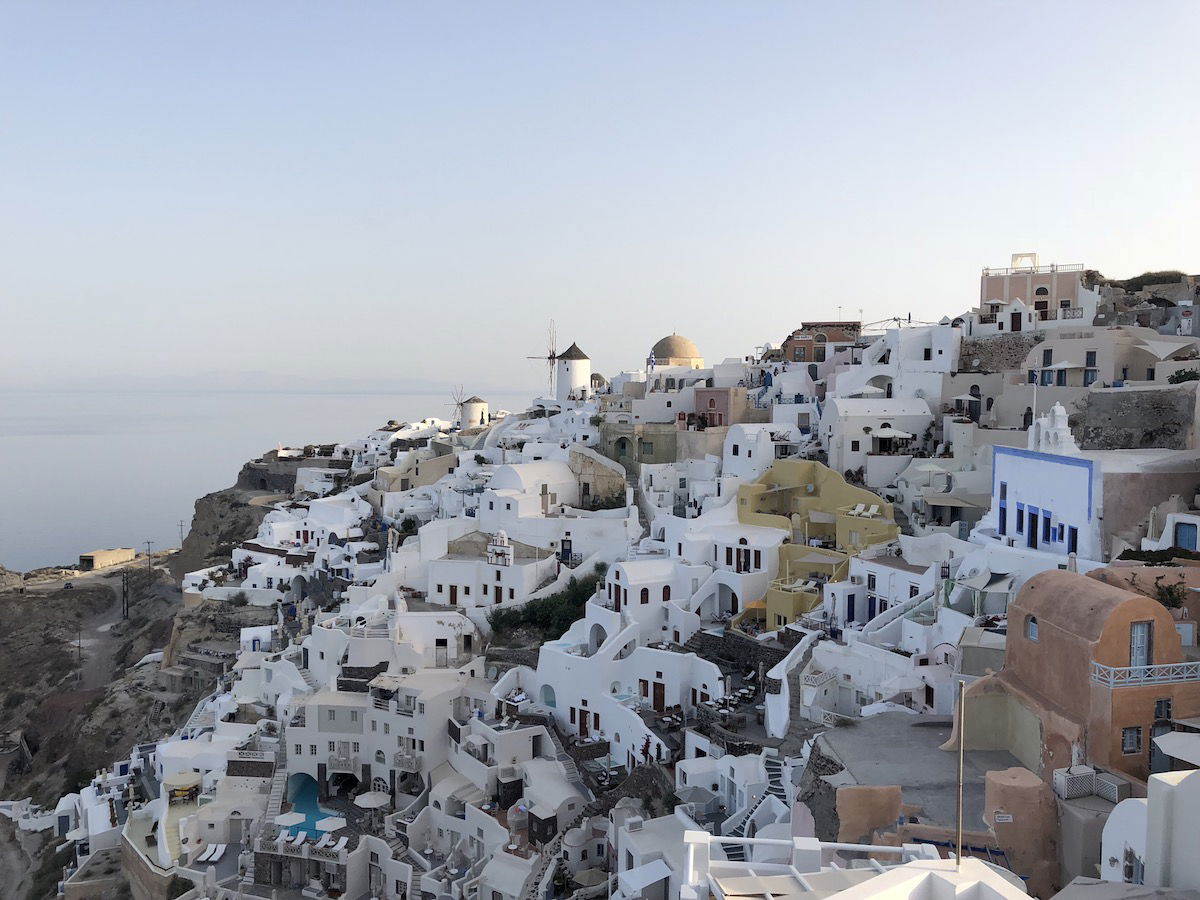 It will be more expensive than usual
For highly seasonal destinations (such as the beaches of Southern Europe), they only receive decent tourism during the summer months, and for some places this can be as short as just four or five months. This means the local operators need to make 12 months income in less than half the time.
Naturally, where the demand is there during August, when everyone wants to visit, they can charge as much as they want and people will still pay it.
This is true for flights, accommodation and activities.
Looking at accommodation in a famous luxury property in Southern Europe, the Park Hyatt Mallorca, rates during August are priced as follows: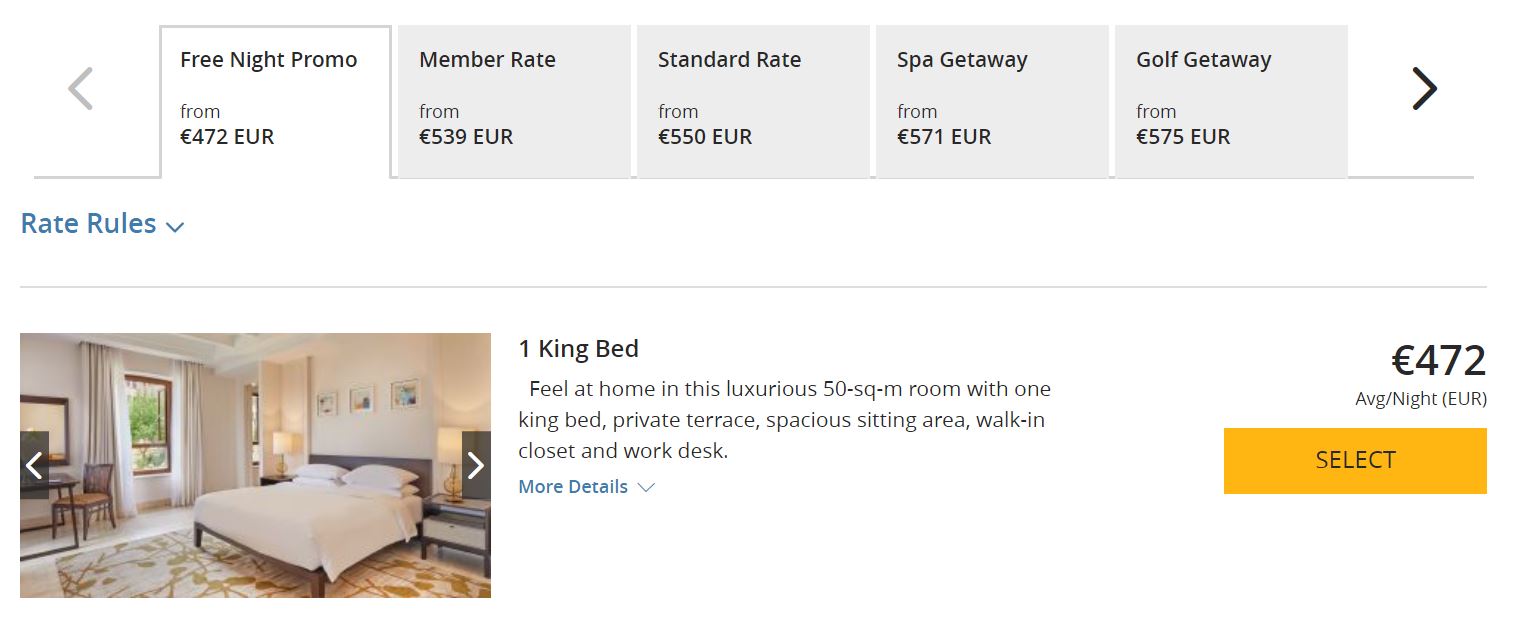 However if you visit in May, the rates are quite a bit cheaper:

Northern Europe will be much more manageable than Southern Europe
Im not swearing off every country in Europe in August though.
Last year I spent most of August in Northern Europe, with an extended visit to Norway, then working my way through the Baltics to St. Petersburg.
It was busy, but not uncomfortably packed in these places during August. And the temperatures were very pleasant although it rained most days in Norway so I'm not sure if there any ideal month to visit Norway.
I have been in Italy in August before, and places like Rome are so packed you can hardly move. It was not so enjoyable.
So if you do need to visit Europe in August, I would strongly consider Northern Europe over Southern Europe. The further north you get the better it can actually be in peak summer.
So what's the solution?
I would avoid Southern Europe and inland cities in Western and Eastern Europe in August. I've been in both Paris and Belgrade in August and the heat and crowds have been quite overwhelming.
I cannot recommend visiting Europe in shoulder season months of May, September and October enough. Depending on where in Europe you are visiting, you are still likely to have excellent weather and everything is just easier in these months. Cheaper flights, far more available, affordable accommodation and far less crowds.
Greece, Albania and Cyprus in late September and early October last year were fabulous for me.
Of course you cannot guarantee perfect weather in these months, but in general I would much rather visit a city when the weather is a little cooler than go on a three hour historical walking tour in blazing heat like I have the option of doing tomorrow.
If you have to visit Europe in August, I.e. because of school holidays or compulsory leave, stick to the Northern European countries.
Bottom line
Europe is a fantastic place to visit — it's why I live here and explore it every few weeks. There are so many differing cultures in a relatively compact area compared with somewhere like Australia, which is larger than Europe but not nearly as interesting in comparison.
I love friends and family planning a big Europe trip but every time I hear them say 'we're coming to visit in August' I think of the above issues which can really impact the ability to truly relax and enjoy a holiday.
They have a picture perfect image of what Europe in summer will be like — the only problem is millions of other people have the same plans, especially in Southern Europe.
This year because of a number of things going on in London I made the decision not to leave the UK during August (except for two very brief weekend visits to Northern Europe for specific events), and have already decided to stay in the UK for all of August next year, and travel during the shoulder periods instead.
Have you visited Europe in August?