Virgin Atlantic's new A350-1000 will be their first plane to feature the new Upper Class seats, which look like a significant improvement over their current business class.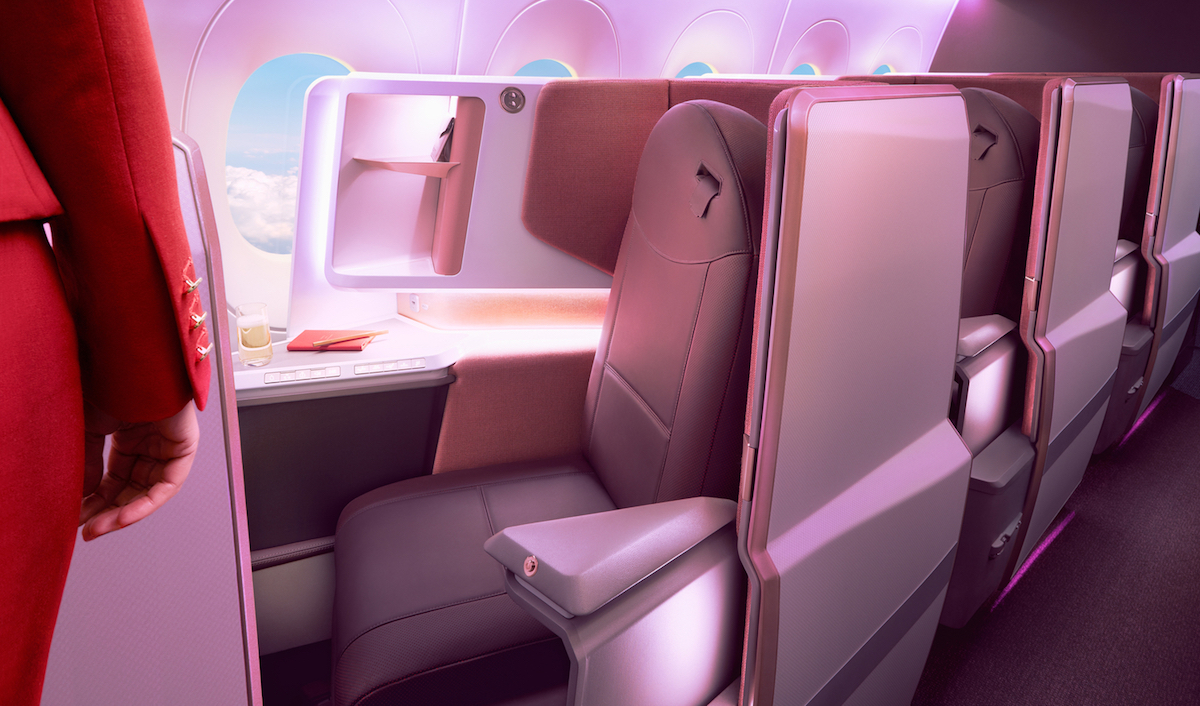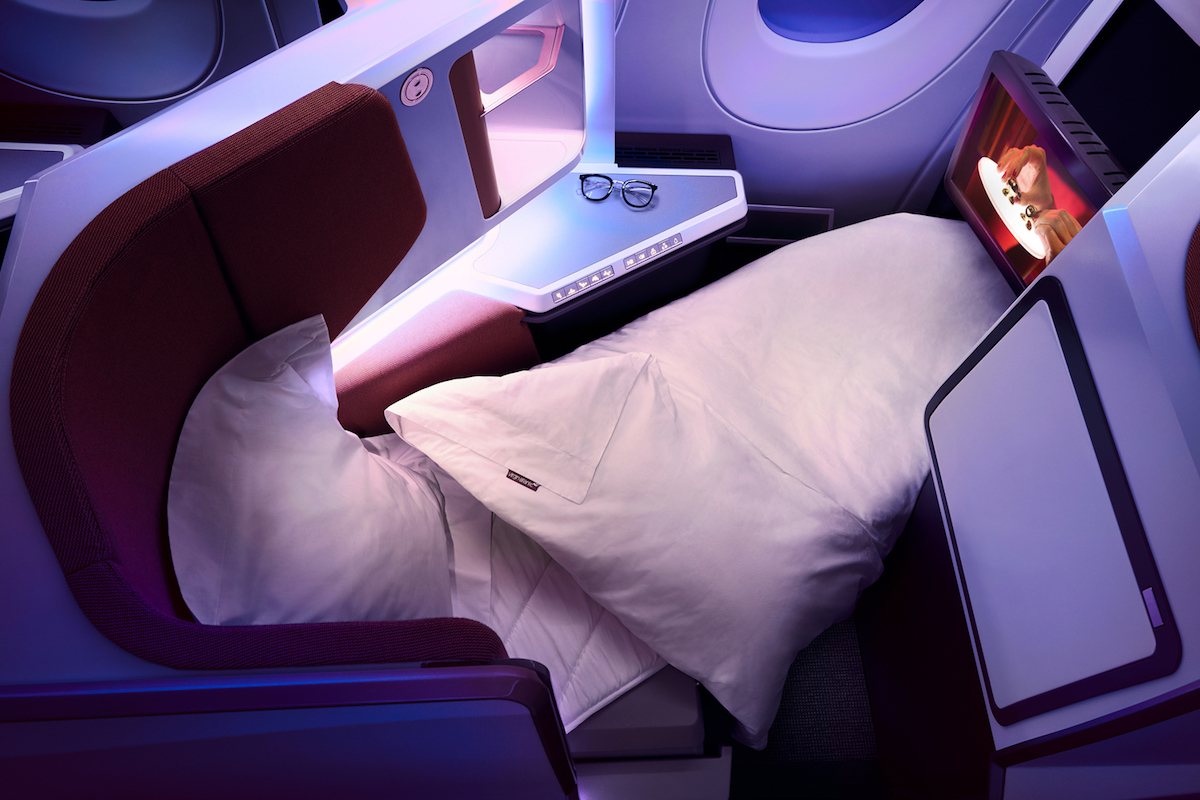 Just a couple of days ago, Virgin Atlantic formally scheduled their first A350 flights. The airline will begin flying the A350 6x weekly between London Heathrow and New York JFK as of September 10, 2019.
I'm sure I'm not the only one who is excited to experience Virgin Atlantic's new business class, which is why a fare sale that they're running at the moment is noteworthy.
Virgin Atlantic has ~$1,700 roundtrip Upper Class fares from London to New York. This fare is unfortunately only valid for travel originating in London, so this will be most useful for readers in Europe, or those who are able to "nest" a trip to Europe. Fares originating in New York only start at $2,900 roundtrip.
Availability for this fare is wide open, though there are quite a few restrictions associated with the fare:
Outbound travel is permitted January 3 through March 31, 2020, or April 18 through May 31, 2020
Outbound travel is permitted January 3 through April 4, 2020, or April 19 through May 31, 2020
Saturday night minimum stay required
Midweek travel required
As of now the fare is valid for bookings through July 16, 2019, though there's always the potential that the fare is pulled before that.
Note that there are potentially even better fares, though they're probably not as convenient for most. For example, if you instead originate in Inverness, you can knock a further $200+ off the fare.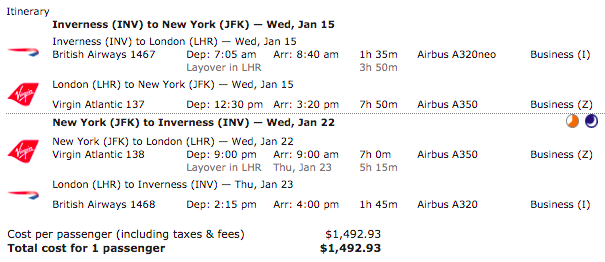 You can find these fares on ITA Matrix and Google Flights.
While I'd say this is a great opportunity for those looking for a good premium fare, I'd note that Virgin Atlantic is making a good amount of award space available in their new A350 Upper Class, so you can also redeem miles for these flights.
However, given Virgin Atlantic's hefty surcharges when booking through Virgin Atlantic Flying Club, and given Delta's high mileage costs, a discounted revenue ticket might be a great option for many.
Anyone have plans to fly Virgin Atlantic's new A350 Upper Class?
(Tip of the hat to YHBU)