About a week ago Virgin Atlantic revealed their new Upper Class product, which will be debuting on their A350-1000 this summer (and hopefully also on the A330-900neo). The new seats look like a significant upgrade over Virgin Atlantic's current Upper Class product, though also aren't exactly cutting edge.
Virgin Atlantic revealed their new Upper Class seats just weeks after British Airways revealed their new Club Suite, and by comparison it sure seems like British Airways' product is better.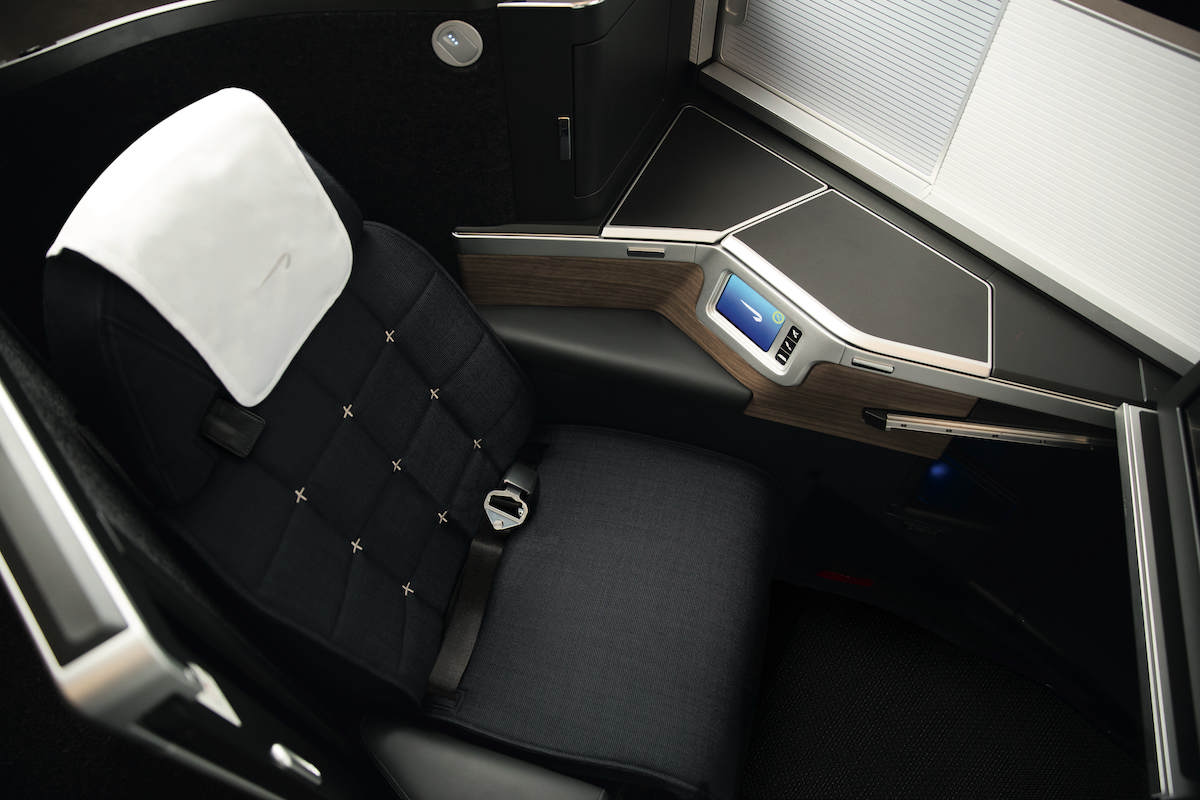 British Airways' new Club Suite
When it comes to new business class seats, I tend to think that the bigger question is with what kind of a timeline the new seats will be rolled out across the fleet, rather than the specifics of the seats as such. A product can only be so good if most passengers never experience it.
We know that all British Airways long haul aircraft are slated to be reconfigured with the new Club Suites in the coming years (with the exception of those planes being retired). But what about Virgin Atlantic?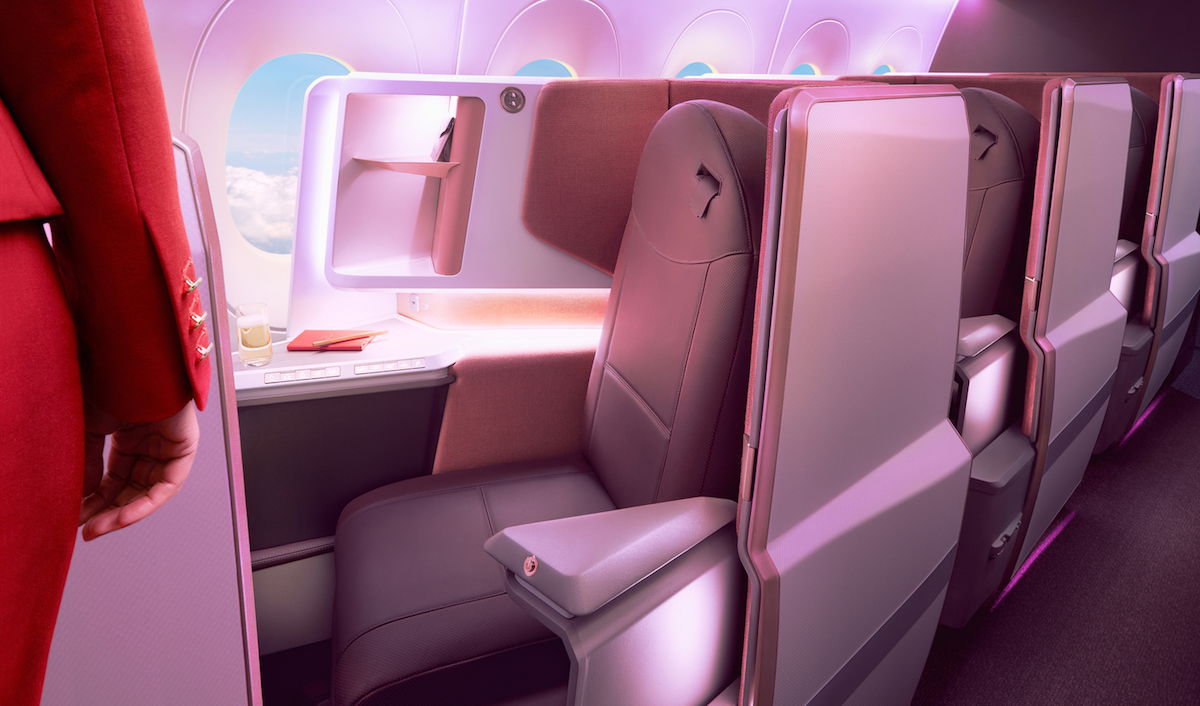 Virgin Atlantic's new Upper Class
Virgin Atlantic will be retiring A340s & 747s
Virgin Atlantic will be retiring their A340s and 747s in the next couple of years, as both planes should be leaving the fleet by 2021. Neither of these planes will feature the new Upper Class product, which is fair enough.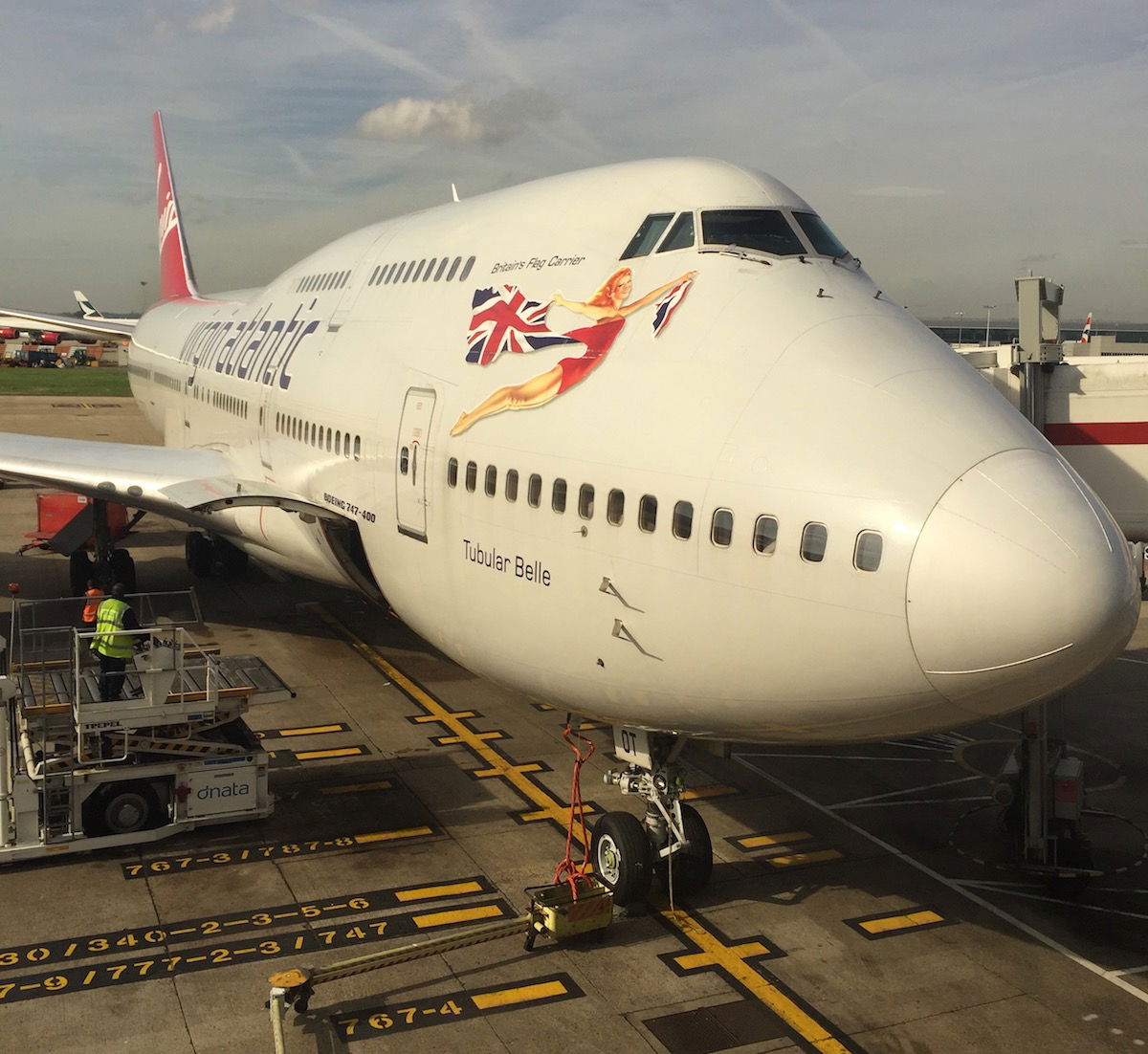 Virgin Atlantic's 747s will be retired in the next two years
Virgin Atlantic's A350 plans
I find Virgin Atlantic's plans for their A350-1000s to be surprising. Virgin Atlantic has a total of 12 Airbus A350-1000s on order. What's their timeline for these planes? AusBT notes:
Seven A350s will be delivered between mid 2019 and late 2020, and will be based out of London Heathrow and Manchester
The remaining five A350s will be delivered throughout 2021, and are expected to be based at Gatwick, where they'll have a really dense configuration; these planes are expected to have a lot fewer business class seats (for reference, Virgin Atlantic's Gatwick based 747s have just 14 Upper Class seats)
To me that seems odd. You'd think they'd use their new flagship aircraft to compete in prime business routes, where passengers might choose Virgin Atlantic because of the type of plane they're flying. This plane isn't just about improved fuel efficiency, but also about an improved passenger experience.
In the case of leisure markets out of Gatwick, I assume people are choosing more based on price than product, which is why they have such dense configurations.
I understand the concept of trying to fit the right capacity to the right route, but Virgin Atlantic's Heathrow based A350 fleet will be very small. If there are seven A350s split between Heathrow and Manchester, not many routes will get this plane.
We know Virgin Atlantic will be debuting the A350 on their JFK route, so at this point I can't help but wonder if they'll offer all A350 service to JFK, and have no other Heathrow routes with the plane.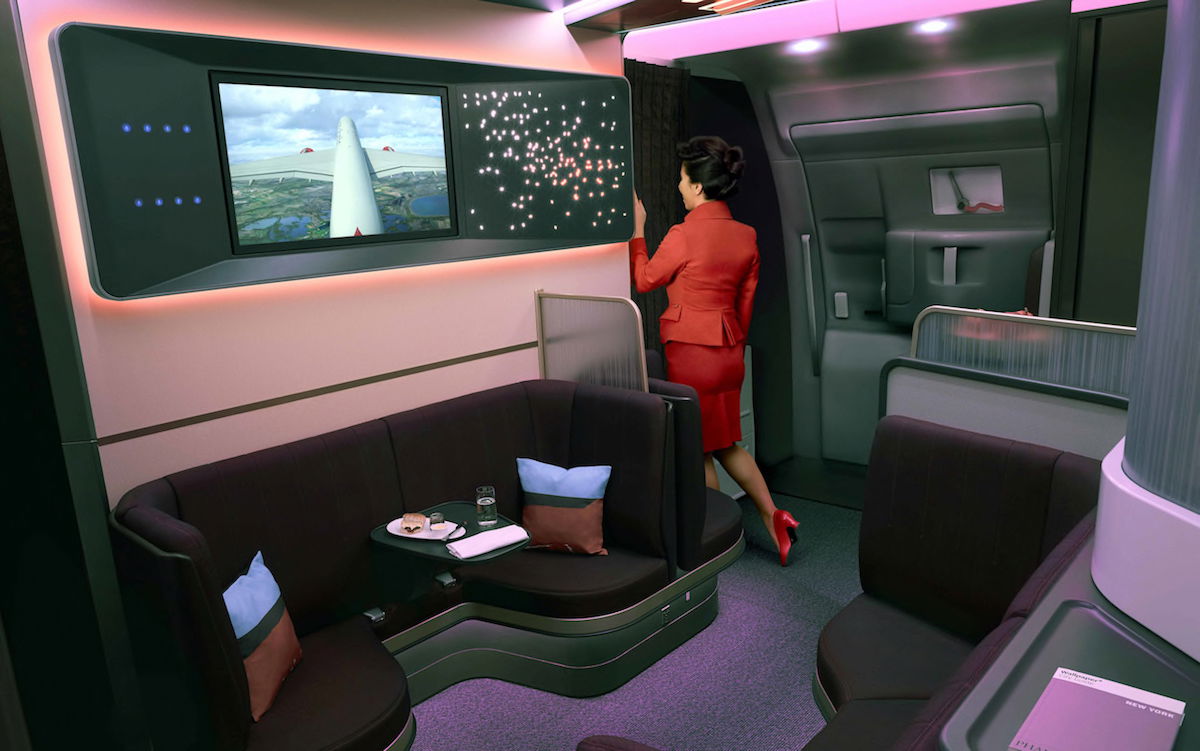 Virgin Atlantic's Gatwick-based A350s won't feature "The Loft"
Upper Class plans for Virgin Atlantic's 787s and A330s
Virgin Atlantic has 12 A330 and 17 787s in their fleet, so what's the plan for reconfiguring these planes? Well, unfortunately they won't feature the new Upper Class product that has just been debuted.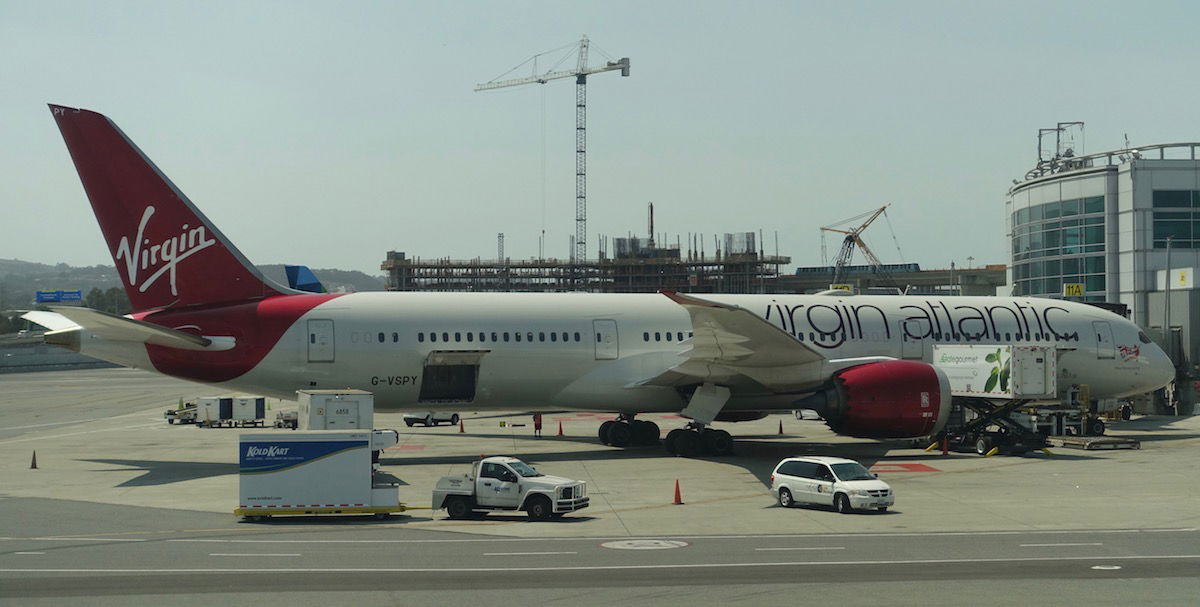 Virgin Atlantic's 787
It's expected that 787s and A330s will be getting new Upper Class seats, though that's likely to happen in "the early 2020s," and will be a different product. Virgin Atlantic says this is because the seat was custom built for the A350 due to its width, but the 787 isn't that much narrower.
Virgin Atlantic's VP of Customer Experience told AusBT the following regarding these planes:
"The 787s are approaching their mid-life span with us, and that is the logical point for an airline to invest money into the cabin and the product.

So what we are doing is taking a lot of the learnings, the insights, the feedback that we'll be getting on this product, and we're now starting to think about what does that mean for our Boeing 787s and our Airbus 330s."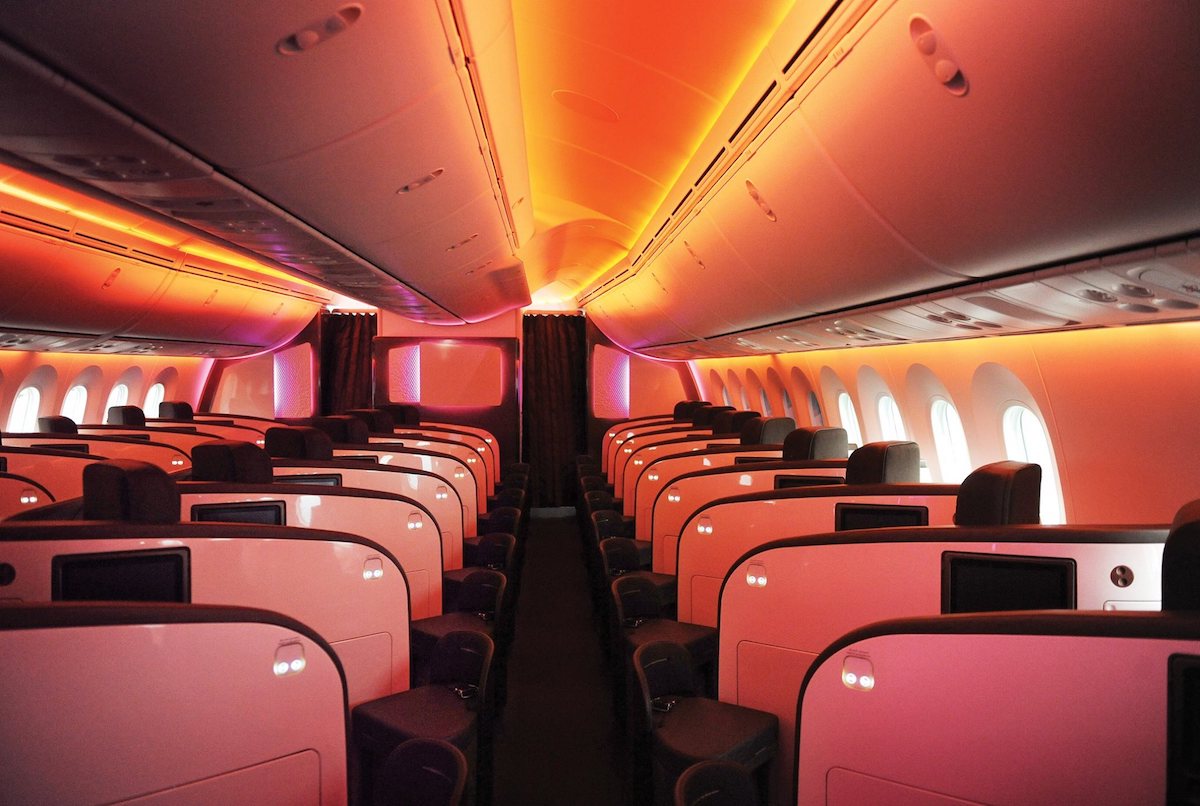 Virgin Atlantic's current 787 Upper Class
So while they claim that the seats installed on those planes might be even better than those on the A350, I personally wouldn't count on it. Furthermore, it's likely several years until the first such plane is reconfigured.
Bottom line
I'm disappointed that Virgin Atlantic doesn't have immediate plans to install new seats on their 787s and A330s. Furthermore, I'm disappointed that five of these new A350s won't even be stationed at Heathrow or Manchester, so only very few business routes will be getting them.
I'll be curious to see what business class product Virgin Atlantic comes up with for their 787s and A330s, though I fear it's going to be several years before any plane features these products.
Contrast this to British Airways, which at least will start reconfiguring some 777s with their new Club Suites as of this year.
What do you make of Virgin Atlantic's fleet plans?