While Virgin Atlantic's biggest news of the week was the reveal of their new Upper Class product, that wasn't the only major news to come from the airline this week.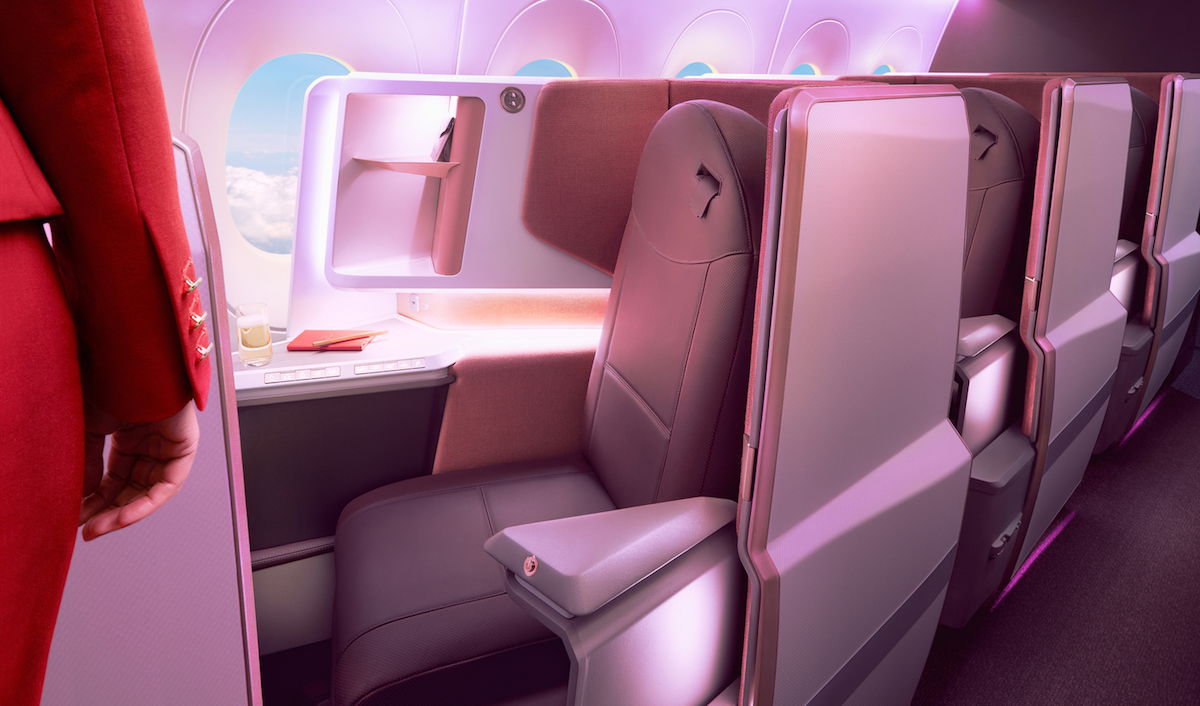 Virgin Atlantic reports 2018 loss
Virgin Atlantic this week also revealed their operating results for 2018, and it's not great news. Virgin Atlantic has announced a loss of 26 million GBP for 2018, which at least is an improvement over their 49 million GBP loss the year prior.
There are some significant areas of improvement in 2018 compared to 2017, with revenue rising nearly 6%, passenger numbers rising nearly 5%, and revenue per customer rising nearly 2%.
Virgin Atlantic expects to report another loss in 2019, and in 2020 expects to break even.
Why did Virgin Atlantic lose money?
Virgin Atlantic blames two main factors for their 2018 losses:
The weakness of the GBP compared to the USD, given that they pay for fuel in USD
The issues that have existed with Boeing 787-9 engines, which have caused much of their fleet to be grounded
How does this compare to British Airways?
It's interesting to contrast Virgin Atlantic's performance to that of British Airways. British Airways reported a profit of nearly two billion GBP in 2018, while their parent company IAG reported a profit of over 3.2 billion GBP.
While British Airways is significantly bigger than Virgin Atlantic, that's still a huge difference in terms of performance, given that British Airways faced the same issue with the weakness of the GBP, and even had some 787s grounded as well.
Virgin Atlantic is working on turning around their performance. This partly includes optimizing their route network, though the airline is conservative, but plans to launch flights to Tel Aviv and Sao Paulo.
On top of that, later this year Virgin Atlantic will begin taking delivery of the A350-1000. This is significantly more fuel efficient than their fleet of A340s and 747s, both of which are gas guzzlers. The airline also plans on retiring their 747s starting in 2021.
Bottom line
Heathrow slots are among the most valuable things an airline can have access to in aviation, and Virgin Atlantic has a lot of them. London is one of the most important business markets in the world, and Virgin Atlantic gets huge value from their slots there.
However, in spite of their access to Heathrow and their joint venture with Delta, Virgin Atlantic just can't seem to turn around their situation. It's especially apparent right now, as British Airways announces massive profits, while Virgin Atlantic doesn't.
It will be interesting to see if the retirement of 747s and introduction of A350s helps turns things around a bit, or if the airline needs something a bit more radical.
With the uncertainty, both surrounding Brexit and the global economy, I don't think breaking even within two years is anywhere close to a sure bet.