2018 has already seen several European airlines go bust, including Skywork, VLM, Azur Air and most notably Primera Air.
Another airline to cease operations was Cyprus based Cobalt.
I flew Cobalt a year ago from Larnaca to Brussels, and it was a great experience, but in hindsight what made it so good may have contributed to the reasons it was ultimately not successful financially. We booked the flight only a few weeks in advance, and an economy fare was only around US$100 one way which was exceptional value for what was a ~4.5 hour flight.
For a low cost carrier I remember there was both a large business class cabin (for a narrow body plane), and I had never seen so much hand luggage allowed on board — several (economy) customers brought four pieces each, and crew did not say anything. Fortunately the flight was not full so there was actually room for all of it.
Cobalt flew to London Heathrow daily before they ceased operations. This was, in hindsight probably another unwise financial decision for a low cost carrier — London Heathrow slots are amongst the most expensive in the world. Cobalt also flew to London Gatwick and Stansted. For an airline with only six aircraft in its fleet, flying to three London airports did seem unusual!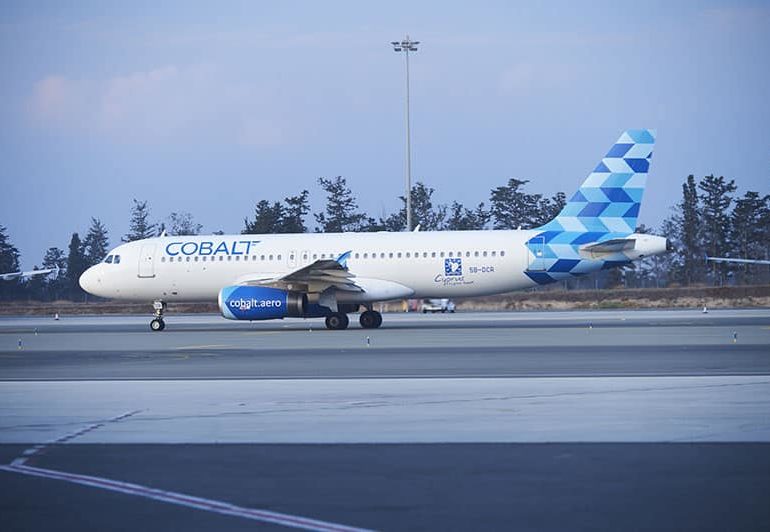 Virgin Atlantic
So how did Cobalt secure a valuable Heathrow landing slot pair? They leased it from Virgin Atlantic, which I believe holds the second most slots (behind British Airways). This is why they were operating from Heathrow Terminal 3, which is where Virgin Atlantic is also based.
The two airlines did not have any relationship, beyond Virgin leasing the slot pair to Cobalt.
When Cobalt ceased operations last month, their air operators certificate, and operating license were revoked by the Cyprus Transport Ministry. Cobalt still held the Heathrow slot pair, but was not using it.
So Virgin Atlantic then went to an Administrative Court in Cyprus (where Cobalt is based, and registered) to seek an injunction to suspend the revocation of Cobalt's operating license until Cobalt could transfer the slot pair back to Virgin Atlantic.
Virgin obtained an interim injunction on Friday (November 9) with the case being adjourned to the following Monday for the parties to provide further arguments for the court to make a final decision. First thing Monday, Virgin withdrew their injunction application announcing that they no longer required Cobalt to hold an operating license. The license was then revoked again.
Cobalt remains without the necessary certificates or license to operate, as it did before the injunction application.
I haven't been able to track down the injunction transcript, and I assume it would be in Cypriot Greek or Cypriot Turkish (if anyone can find an English version I'd love to read it), and the lease agreement is confidential. It has been a decade since I've practiced insolvency law, and I didn't specialize in Cypriot aviation (!), but reading between the lines here I would guess that:
The lease agreement for the slot pair would have had a clause in it regarding what happens to the slot pair if Cobalt ceased operating.
While both parties may have agreed that the lease would transfer back to Virgin Atlantic upon the occurrence of an event such as insolvency, ceasing operations or losing an operating license (as Cobalt did not own the slot, they were leasing it from Virgin Atlantic), Cobalt may not have had the legal capacity to be able to transfer the slot back to Virgin without an operating license. They may have also refused to transfer it back to Virgin Atlantic, perhaps if the board believed there was a chance the airline would fly again.
The lease agreement would be governed by UK law (being where Virgin Atlantic, the lessor was based and registered), while whatever happens to the assets of Cobalt would be governed by Cyprus law, meaning it would take quite some time for the lease 'asset' to eventually be transferred back to Virgin Atlantic in an insolvency/administration situation. Airberlin's insolvency took many months, for example.
Virgin Atlantic and Cobalt came to an agreement over the weekend following the interim injunction, signed the necessary paperwork and the slot pair was swiftly transferred back to Virgin Atlantic.
So, why the urgency?
Given Cobalt only ceased operations last month, this was fast work for Virgin Atlantic to seek an injunction in a foreign court. There are a few reasons for this:
While Cobalt is not operating but still hold the lease to the slot pair, no one is using that valuable slot pair, so it would be more financially beneficial for either Virgin Atlantic to use it, or for them to lease it to another airline
Heathrow Airport has a condition that each slot pair must be used, or the airline holding the slot pair will lose the right to operate it, so it is in Virgin Atlantic's best interest to have someone using the slot pair, or else they, as the official owner of the slot pair would lose it (and the right to lease it to another airline).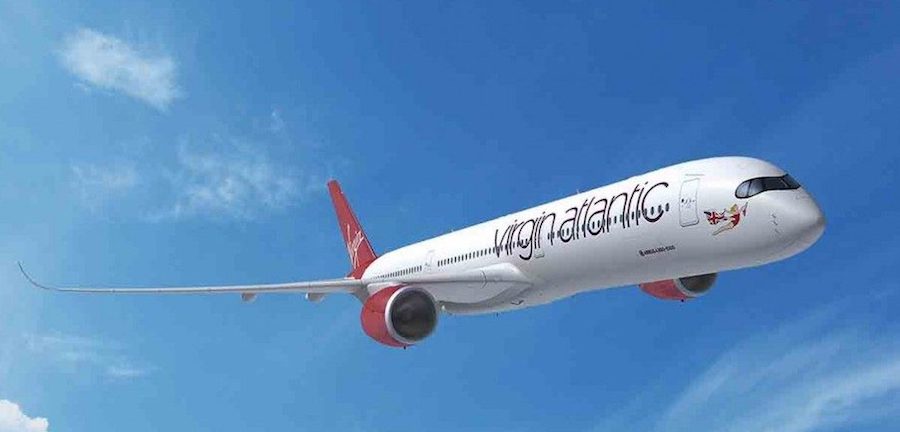 Bottom line
Early media reports suggested Virgin Atlantic may be Cobalt's 'white knight' who would save them by reinstating their operating license and allowing them more time to find additional funding to keep the airline alive.
But the fact that Virgin Atlantic would withdraw their injunction application the next business day after they obtained it, suggests the only interest they had in Cobalt was getting their slot pair back as quickly as legally possible.
It is a shame Cobalt failed, but this footnote is an interesting insight into just how valuable those Heathrow slots are.
Who do you think will receive Virgin Atlantic's Heathrow slot pair? Will they use it themselves?
(Tip of the hat to Head For Points)