After an amazing, long, relaxing, sleep filled layover at the New York Virgin Atlantic Clubhouse, it was off to London on one of Virgin Atlantic's A330s in Upper Class.
Before I get into the flight itself, I have to say that there's something so intriguing to me about the New York to London market, and I can't decide whether I love or hate flying it. On one hand it's such a crappy flight since it's so short — often shorter than flights from New York to the west coast — but at the same time there's something hypnotizing to me about traveling between the two cities. It's amazing how many frequencies there are between New York and London, and perhaps it's also the most "cliche" route for international business travelers.
Really I think my affection towards the route can be summed up in this 30 second British Airways advert from a decade ago:
https://www.youtube.com/watch?v=U67fM2eJeSM
Am I the only one that gets excited when watching that advert? Anyone else have similar feelings?
Anyway, on to the actual flight.
The Virgin Atlantic A330 Upper Class Suite
This flight was operated by an A330, which is the only aircraft in Virgin Atlantic's fleet which features the new "Upper Class Suite." When I flew Virgin Atlantic in the past it was before they took delivery of their A330s, and the old product was still in a herringbone configuration. What's interesting is that in the past their Upper Class had three across seating (1-1-1), while the new product has four across seating (1-2-1).
So there are pros and cons to the new product. On one hand it's a damn sexy cabin, between the finishes and cabin lighting. I thought it was beautiful.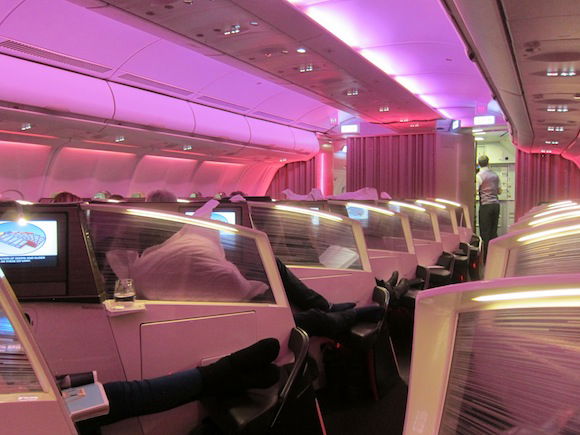 At the same time, it also feels a bit more crowded than their old cabin. To put it into perspective, on the A330-300 (featuring the new product) they have 33 Upper Class seats between doors one and two, while on the A340-300 (featuring the old product) they have 25 Upper Class seats between doors one and two.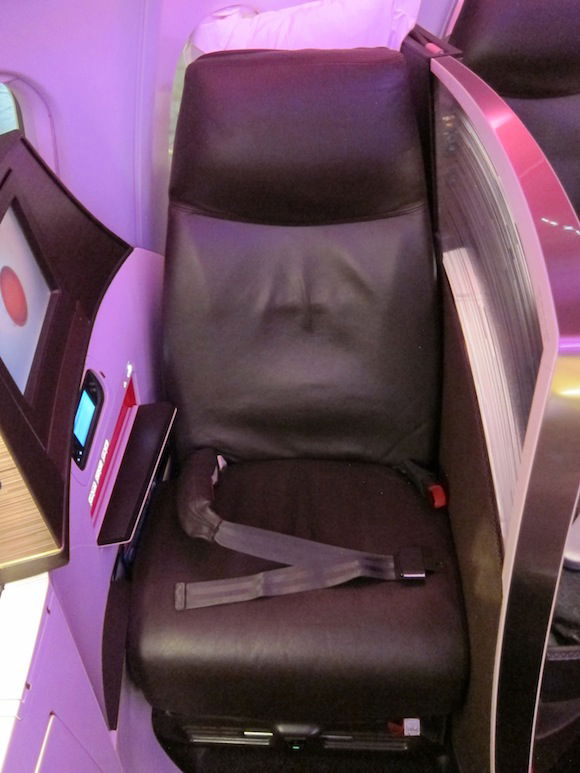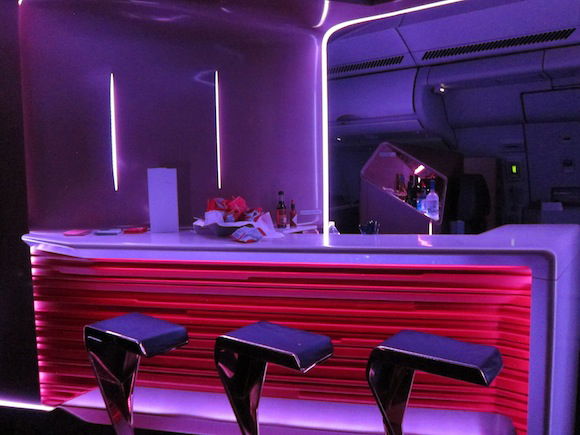 I don't find the seat especially comfortable for lounging since you can't go back very far, though for sleeping it's still quite a good product, though you do have to "flip" the seat over to put it into bed mode.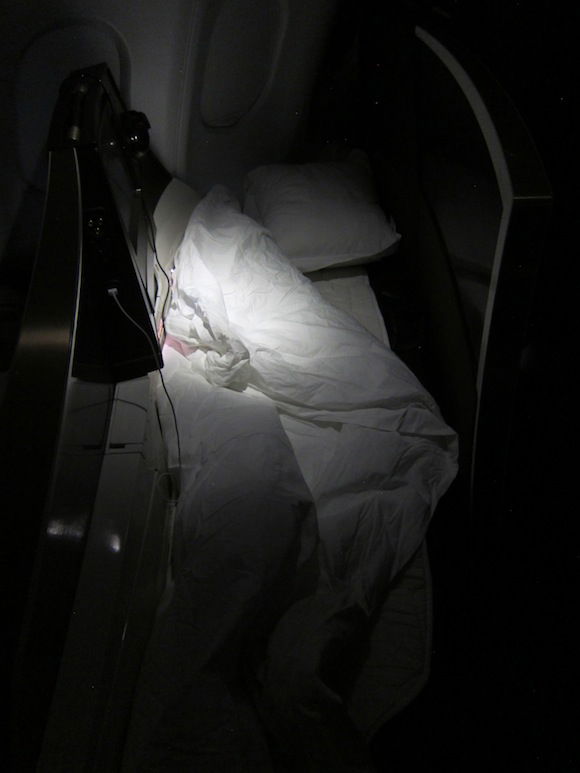 Virgin Atlantic Upper Class food
In terms of the food service, I'm not really sure why they even bother. Admittedly this was scheduled to be a 10:30PM departure and we weren't airborne before midnight due to a delay, but it's a two course meal with an entree and dessert.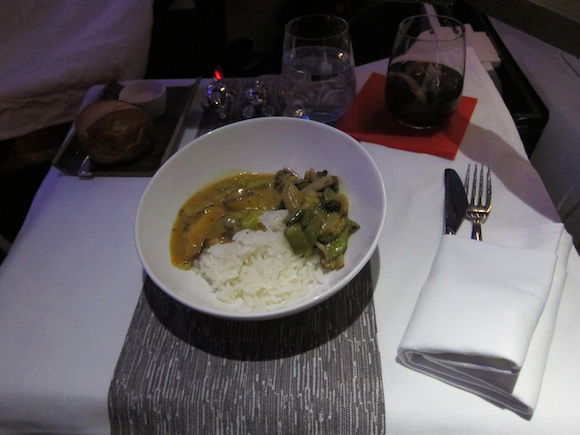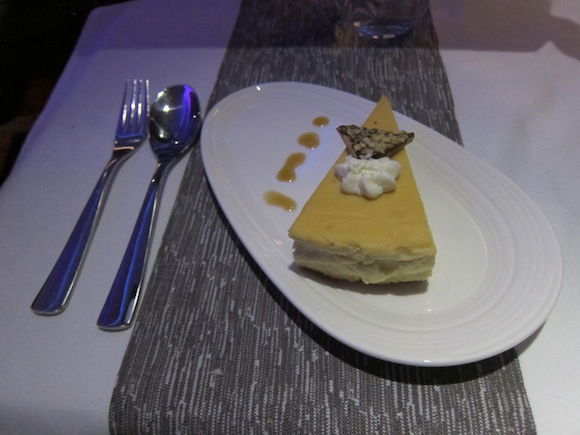 Then roughly two hours later breakfast is served.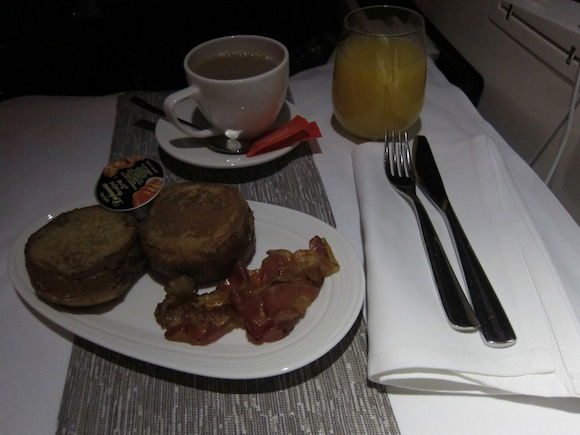 Now I had eaten in the lounge so wasn't hungry and ordered solely to take pictures (after all, it wouldn't be a very exciting report if I slept the whole way), though I almost feel like they'd be better off serving nothing since 95% of people went straight to sleep, and that way the cabin would be even more quiet/dark.
Virgin Atlantic Upper Class service
The service on this flight was okay. In the past I found Virgin Atlantic flight attendants to be phenomenal, among the most fun and professional in the industry, though I didn't get that vibe on this flight. The crew was extremely senior (by Virgin Atlantic standards, at least), I assume because this was a trip between Christmas and New Years, and they wanted those days off. So while the crew was friendly they weren't quite as good as I've had in the past. They basically felt a bit like an average British Airways crew (and not the mixed fleet variety, as I recently had from London to Los Angeles).
Anyway, a full trip report coming soon, but on the whole I really do love Virgin Atlantic…