Back in May Virgin Atlantic revealed that it would be retiring its Boeing 747s, which is a decision we've seen at several airlines as a result of the reduced demand from coronavirus. This accomplishes two things — the airline wants to shrink, and its other aircraft are more fuel efficient.
For any avgeek who wants to bid farewell to the 747 one last time, the airline has a really cool opportunity… but tickets will be very limited.
Virgin Atlantic's final 747 event
Virgin Atlantic's final Boeing 747-400, which has the registration code G-VROY, is expected to depart London Heathrow permanently on December 16 (the plane was stored at an airport in Spain from June 24 through November 12, and has been at Heathrow since then).
Ahead of the plane being formally retired, the airline will be hosting a special event in a hangar at the airport on December 12.
Those lucky enough to get a ticket will get a three hour experience that will include the following:
A glass of champagne on the upper deck of the plane
A three course a la carte meal in an Upper Class seat
A picture taken in the plane's engines
A tour of the cockpit, crew rest areas, the aircraft's underbelly, and the cargo hold
Hearing about what it was like to fly the plane by former Virgin Atlantic 747 pilots, including the first female captain of the 747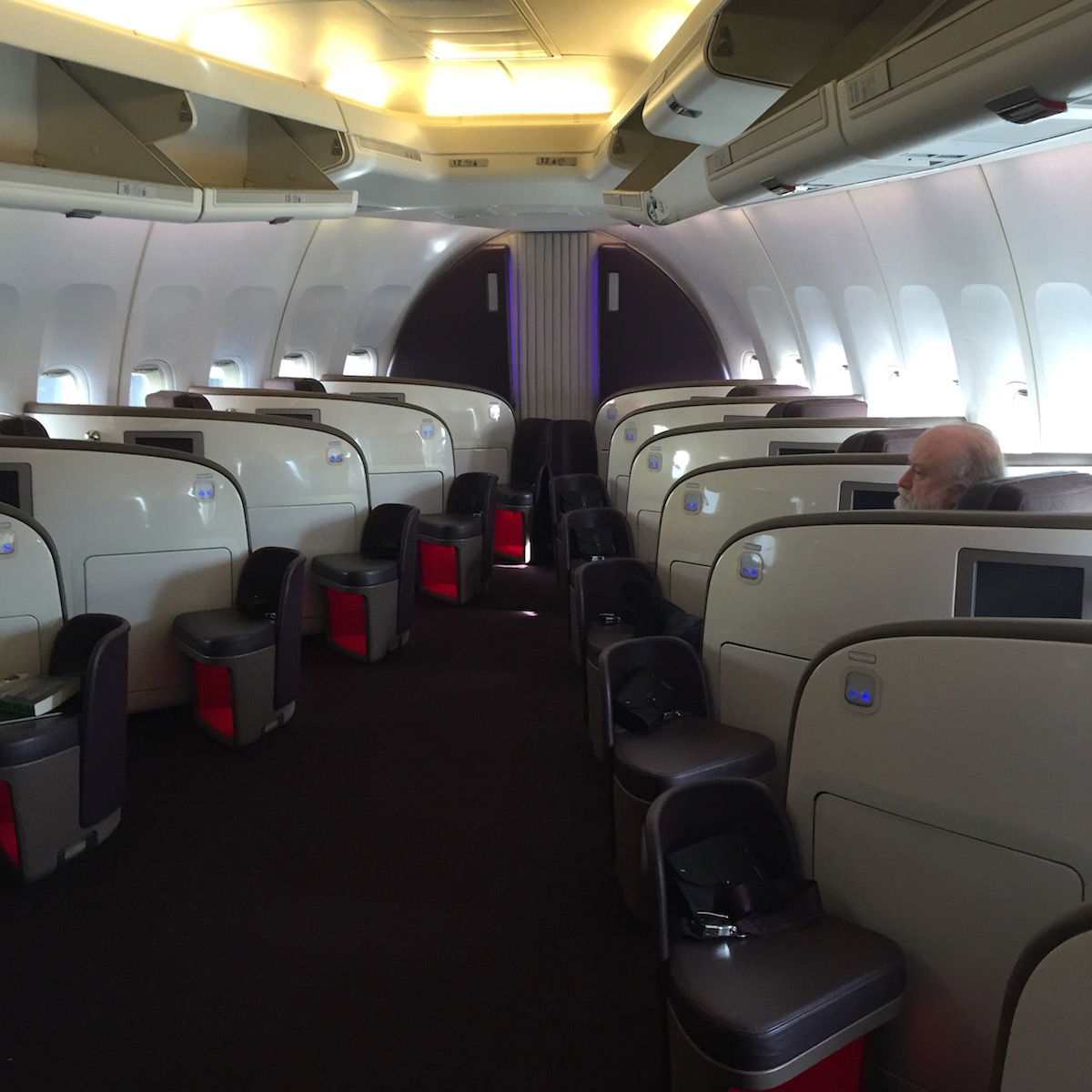 Upper Class in the nose of the 747
How do you get tickets?
Tickets for the Virgin Atlantic 747 event will go on sale starting at 9AM on December 7 at this link. Tickets will cost £50, and all proceeds will go to The Trussell Trust, which supports a network of food banks in the UK. That's a really great price for what you're getting, and best of all, the money goes to charity.
It's not entirely clear how many tickets will be on sale, though it sounds like there won't be many at all, given that everyone will be dining in Upper Class. Furthermore, the airline is further limiting capacity to ensure social distancing.
Bottom line
How cool that Virgin Atlantic is offering a final event for avgeeks before the airline retires its last 747. It's the end of an era for the airline (and for other airlines, for that matter), and it's nice that the public will have access to this event.
That being said, I'd expect tickets to be very limited, to the point that this might be more of a lottery than anything.
Anyone hoping to get tickets to this Virgin Atlantic 747 event?