While airport security in the US has come a long way with TSA PreCheck and CLEAR, there are still some airports that are worse than others. For example, some terminals at JFK pretty consistently have awful security wait times.
While Terminal 5 & 8 are usually pretty good, I find that Terminal 1 has among the worst security lines in the US. So there's a new service I wasn't aware of that seems surprisingly reasonably priced for what it offers.
VIP ONE At JFK Terminal 1
VIP ONE is a service at JFK's Terminal 1, which offers an expedited security experience. No, we're not talking about TSA PreCheck or CLEAR, but rather we're talking about a private security checkpoint that you can pay to access.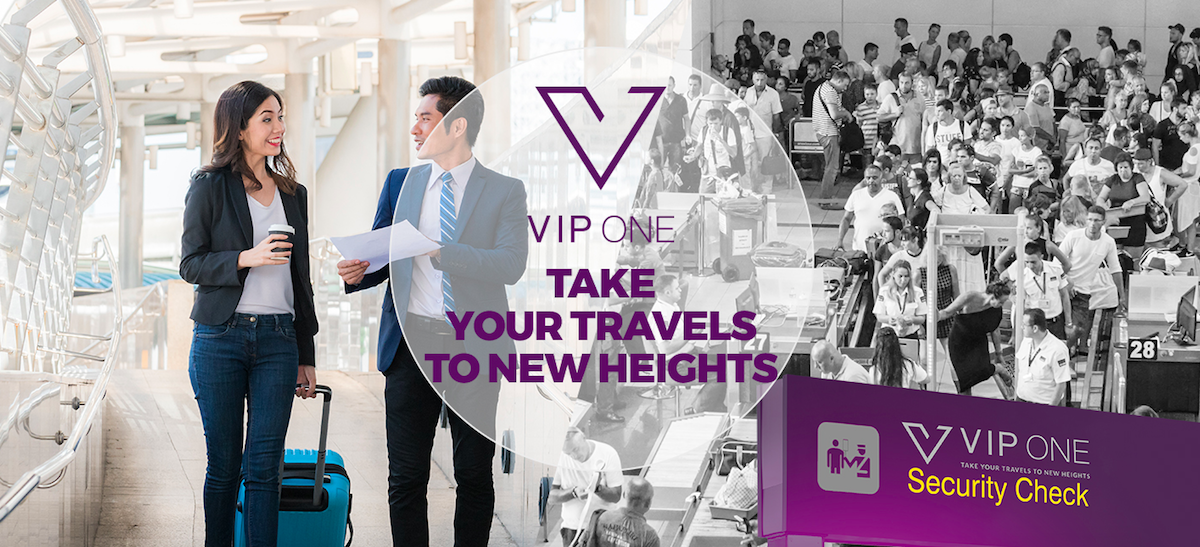 There are a couple of different service options you can select.
VIP ONE Silver Service
VIP ONE Silver is the most basic service, and offers access to an expedited TSA security checkpoint through VIP ONE's exclusive departure lounge. This costs $35 per person per visit. Children under 12 are free.
First class passengers on Air France, Japan Airlines, Korean Air, and Lufthansa, also get access to this service.
If you assume that you can cut the security security experience from 30+ minutes to just a couple of minutes, that could be well worth it, in my opinion (both in terms of time savings and hassle).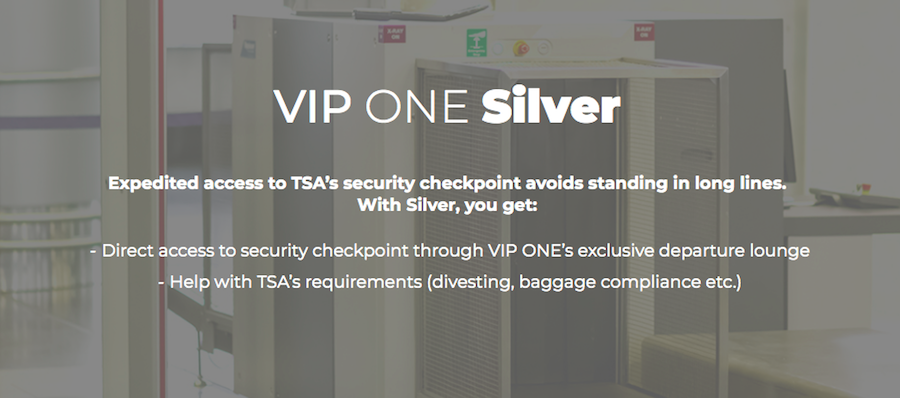 VIP ONE Platinum Service
VIP ONE has a higher level of service, which costs $200 per person and includes:
Curbside baggage assistance
Check-in assistance
Direct access to security checkpoint through VIP ONE's exclusive departure lounge
Access to the Primeclass Lounge in Terminal 1
Escort to boarding gate
I can't imagine that being worthwhile, though I guess if money is no object and someone is really bad at navigating airports, it might be worthwhile to some.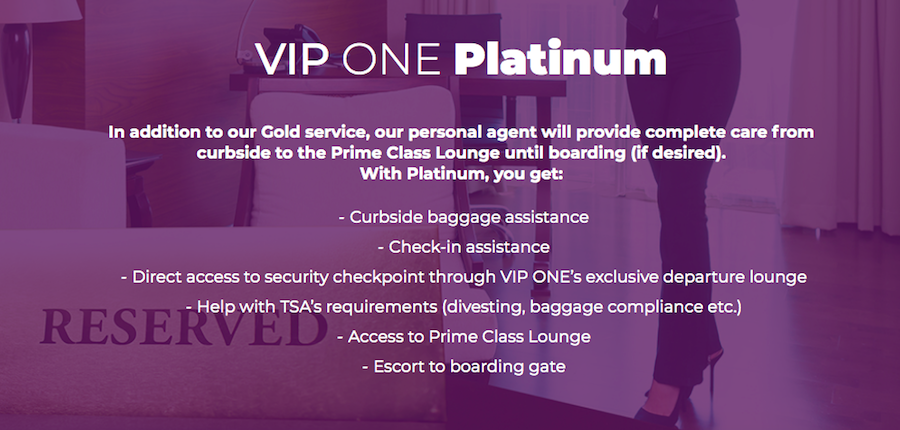 VIP ONE Membership
There's also an option to buy an annual membership for the Silver service. This can be purchased at the airport, and includes expedited security for you and one other person. The cost is $275 per year.
Ordinarily you'd pay $70 for two people to use the Silver service, so that could more than pay for itself after just four uses.
Bottom Line
While there are some other VIP services out there at US airports, they're typically priced in the hundreds or thousands of dollars (like The Private Suite LAX).
JFK Terminal 1 is one of my least favorite places in the US to clear security, so I think paying $35 to skip the Terminal 1 security circus is quite a good deal.
This saves you time, it saves you hassle, and most importantly, it lets you plan your arrival more closely, since security lines can otherwise be crazy long in the afternoons. This is a service I'd most definitely take advantage of if departing from T1.
Could you see yourself using VIP ONE at JFK? What other terminals/airports would you like to see something like this added at?