After a few starts and stops, rideshare companies finally began operating in Las Vegas a couple of months ago.
Permission to operate at the airport took a little longer for Lyft, who started last last month. And Uber still doesn't have a permit to operate there.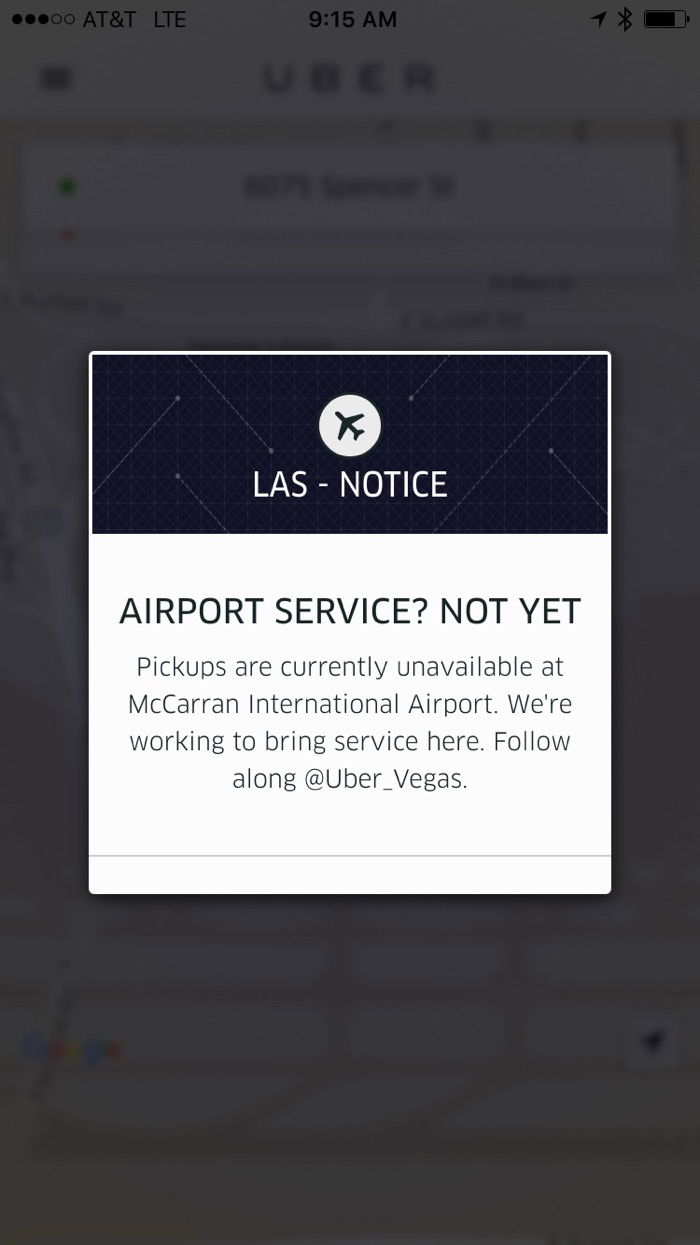 I needed to be in Vegas for a few hours on Monday, so I figured it was a good excuse to test out the rideshare situation at the airport.
Signing up for Lyft
Before this, I'd only ever used Uber. So, I needed to signup for a Lyft account. Similar to Uber, Lyft offers new members a signup bonus. Currently the offer is 5 free rides (up to $10) for new members.
The $10 limit worked fine for me since I knew my two rides in Vegas would be short ones.
Requesting rides at McCarran
My plane landed just after 9am and I opened up the Lyft app to request my ride. I was instructed to follow the "Ride Share" signs that direct me to the parking garage.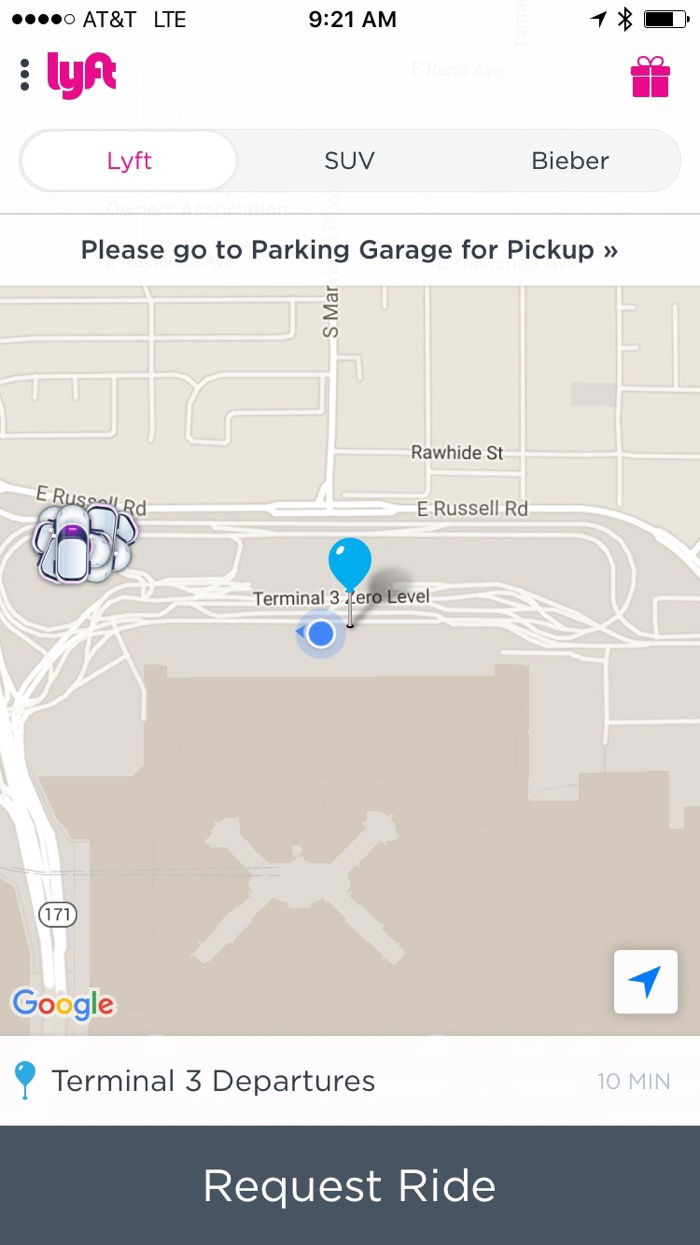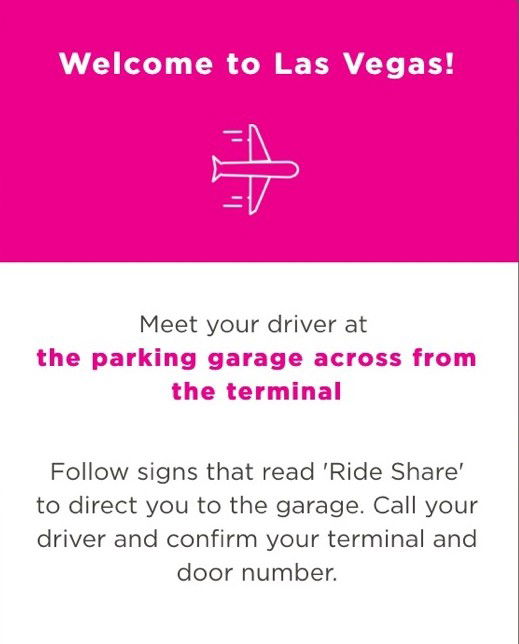 I didn't see any "Ride Share" signs. So, I followed the parking garage signs instead.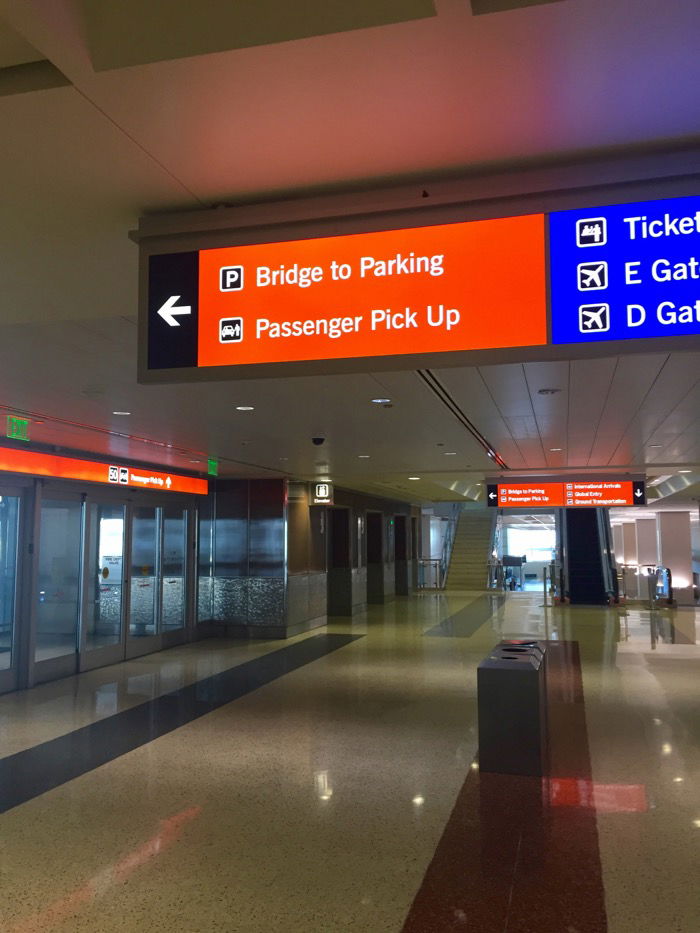 I wish I'd known exactly where the Lyft zone is in the garage before walking there.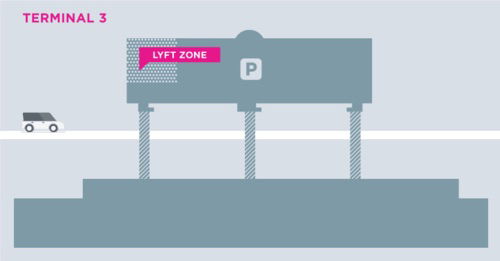 I took the easternmost bridge and had to double back in the parking garage to the far west end. This probably explains why I didn't see any "Ride Share" signs where I was in the terminal.
Terminal 1's smaller garage and single bridge probably would have saved me some time.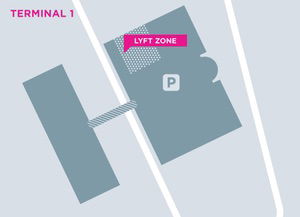 When I finally reached Level V on the far west end of the Terminal 3 garage, I saw my first "Ride Share" sign.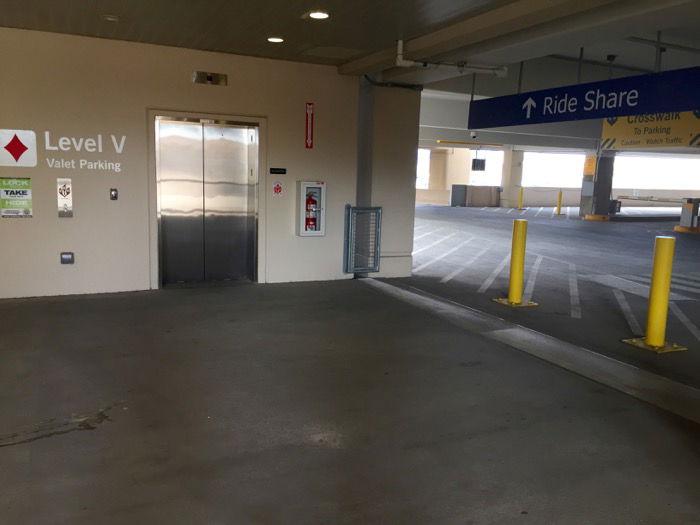 It turned out I was basically at the pickup spot. All I needed to do was walk across the crosswalk to the area that was blocked off by cones.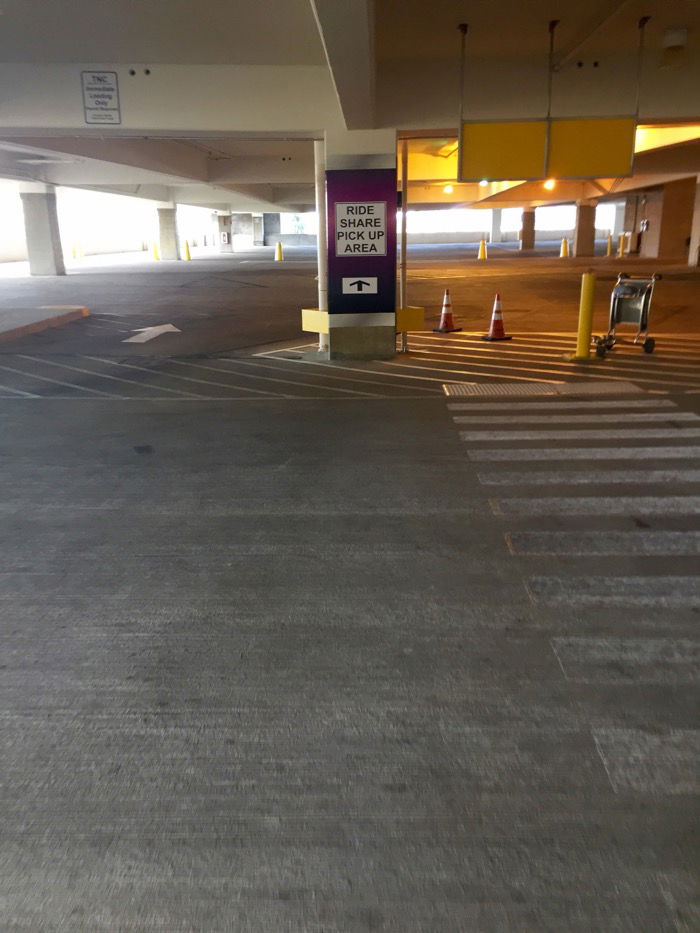 After crossing the driveway, an airport employee confirmed I was in the right spot and my Lyft driver called to confirm which terminal I was at.
He said he was 5 minutes away, which gave me a chance to chat with Lynn who was in charge of enforcing the rideshare rules at the airport.
I asked her how it's going with Lyft. She said it's gone well so far but the service is new enough that there isn't a ton of demand. She sees mostly the same drivers over and over (she knows because she has to write down license plate numbers).
Lynn pointed out that the rideshare industry is so limited (2,500 cars for Lyft and 5,000 for Uber) that it hasn't really disrupted the market. She thinks the real test of the rideshare system will come in January when CES takes place and brings typical Uber and Lyft riders to town.
My ride with Lyft
My ride from the airport was exactly like any of my other experiences with Uber.
The ride back to the airport later in the day was another story. But I plan on doing a separate post about that adventure.
Ricardo offered a bottle of water when I got in the car and we chatted about his experience driving for Lyft the last couple of months. He liked it so far and was using it as a way to earn some extra money when he's not working construction.
The ride was over after 7 minutes and Ricardo wished me a Happy Thanksgiving as he drove off to his next ride.
How does the cost compare?
Lyft riders pay a fee of $2.45 for being dropped off or picked up at the airport. Uber riders will pay this fee whenever Uber begins operating at the airport.
Lyft adds on their "Trust & Service" fee of $1.55 (Uber's fee is $1).
And then Lyft riders have an opportunity to tip the driver when rating them after the ride. Since I'm new to Lyft and Uber doesn't do this, I didn't know what is customary. So, I went with $2 or ~20%.
As you can see below, my ride cost $6.26 after the fees, tip and promotion were all applied.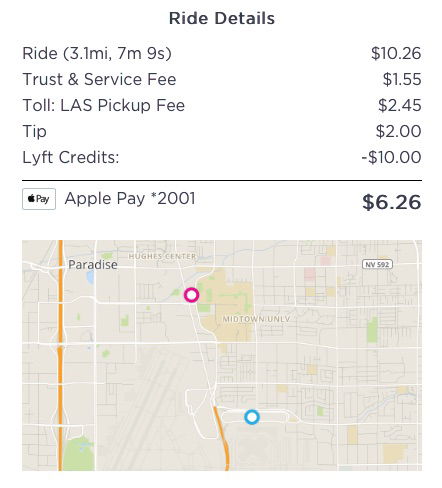 If I didn't have a $10 discount and if I paid cash to a cab driver (Vegas cabs ridiculous credit card fees), I doubt I would have saved much money using Lyft compared to a cab.
But, that doesn't mean I'm headed for the cab stand anytime soon. I'm still a big believer in the convenience of using rideshare apps. And my ride back to the airport has me more convinced than ever that ratings systems are critical (more on that later).