Confession time: prior to a few days ago I've never used a hotel safe. That's despite having spent well over a thousand nights in hotels. I'm not quite sure why… I guess it just never occurred to me to use one.
I used one for the first time after seeing the following sign on the desk in my room at the Westin Cape Town: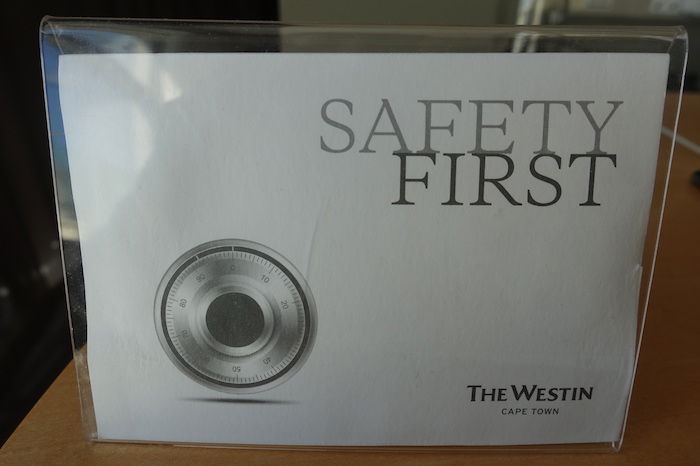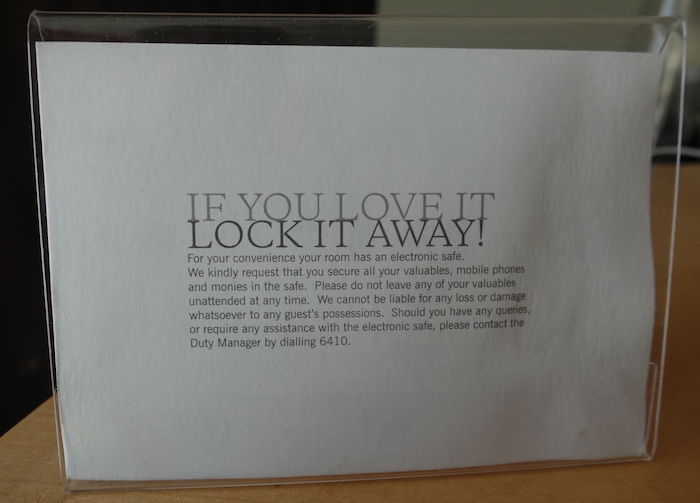 So I threw my passport, wallet, headphones, and camera in the safe for the duration of my stay.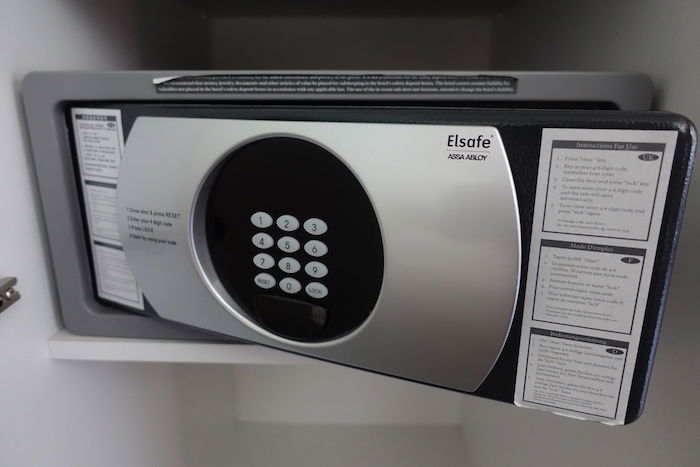 After doing this for the first time I asked a friend if he uses hotel safes when he travels, and he was shocked to hear that I don't.
So I thought about why I don't. I suppose it just never occurred to me to do so. It's strange, because I'm not typically an overly trusting person, and I'm also rather security conscious in other ways… some might even say I'm paranoid (I have certain "tricks" I use to ensure no one entered my room while I'm gone, etc.). I guess my logic up until now has been as follows:
There are cameras in the hallways, so I doubt they'd try to steal my laptop; besides, it's a lot more convenient to have it charging when I'm not in the room
I suppose someone could steal my camera, though I usually have it with me when I'm out of the room anyway
I don't carry a lot of cash
Someone could steal my credit cards, though credit card protection is excellent; I give my credit card to dozens of people a week, and they could "steal" my information at any point if they wanted to, but I choose not to think twice about it (though I did once deal with an issue of someone fraudulently trying to use my card)
I need new Bose headphones eventually anyway, so take 'em if you'd like 😉
While I used a safe for the first time during this stay, I'm not sure I'd use it again in the future. I totally get why people would use it if they were traveling with expensive jewelry or tons of cash, but neither applies to me.
Do you use a safe when traveling? If so, what do you put in it?