In the interest of full disclosure, OMAAT earns a referral bonus for anyone that's approved through some of the below links. These are the best publicly available offers (terms apply) that we have found for each card. Opinions expressed here are the author's alone, not those of the bank, credit card issuer, airlines or hotel chain, and have not been reviewed, approved or otherwise endorsed by any of these entities. Please check out my advertiser policy for further details about our partners, and thanks for your support!
Update: Get at least $125 in gift cards when booking with Upside & using promo code OMAAT1
Last week I introduced Upside, a new travel app that aims to disrupt the business travel market by incentivizing travelers to choose options that save their companies money.
As a reminder, One Mile at a Time readers who register this week receive a guaranteed $150 in gift cards on any trips booked in 2016, which is potentially a very good deal!
The app itself is simple, but as with anything new, there have been quite a few questions, so I figured I'd go through some of the most common.
Will I still earn frequent flyer miles with Upside?
Yes! Upside is trading gift cards for flexibility, so while the app might steer you towards a less expensive flight, you won't be buying a consolidator fare. You can still earn miles on your ticket, just like you normally would.
On top of that, you can still leverage your airline elite status — including potential upgrades.

Upgrades *and* sundaes, even
You can also take advantage of any credit card perks. The Delta SkyMiles® Gold American Express Card and Delta SkyMiles® Gold Business American Express Card, for example, provide baggage discounts and other benefits regardless of which credit card was used to purchase the original ticket. Booking through Upside doesn't change that.
What about hotel points and elite benefits?
In theory, you won't receive hotel loyalty program perks from any 3rd-party bookings.

Welcome amenities are an elite benefit, which you'll forgo when using Upside
In practice, some hotels will honor elite benefits, though you still won't earn stay credits. Treat this as a surprise if it happens, and don't plan on earning hotel points when you book through Upside.
I still think Upside will be valuable at chains outside of my usual, or for those that don't travel quite enough to reach top-tier elite status.
I've had bad experiences changing or canceling flights booked through OTAs. How will Upside be different?
We haven't had a chance to see this in action yet, but one major difference from other online travel agencies will be the service-oriented approach Upside is taking.
The $35 booking fee goes towards staffing a 24/7 customer service line, with agents who will be exclusively dedicated to booking (and rebooking) business travel.
What kind of business travelers is Upside geared towards?
While anyone can use Upside, the focus is on business travelers with "lightly managed" travel policies. Many small-to-medium businesses ask their employees to book the "most reasonable" option versus having strict rules. In many cases these employees even use their personal cards to book travel, and submit for reimbursement later on.
If you're booking directly, you can make a personal evaluation as to what your flexibility is worth. Upside may offer you $100 to fly into JFK versus LaGuardia, for example, or to stay at a nice hotel a block or two away, and you can decide if that makes sense to you on that particular trip.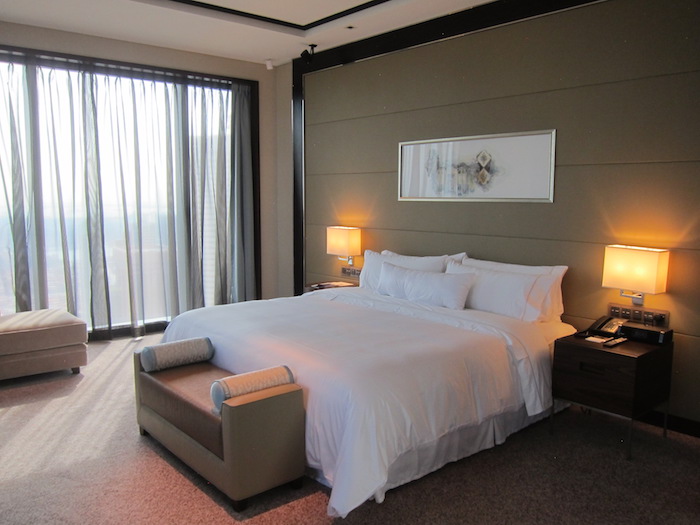 Upside will suggest alternate hotels that are equivalent or better than the first pick
How will companies save money if their employees use Upside?
Unless your company is able to negotiate directly with travel providers, most companies will benefit from having fewer restrictions on their travel policies. We see this all the time with the small businesses we work with, where allowing folks to purchase premium cabin fares or leveraging miles ends up being less costly than rules that require economy travel. So liberalizing travel policies can already provide a cost savings.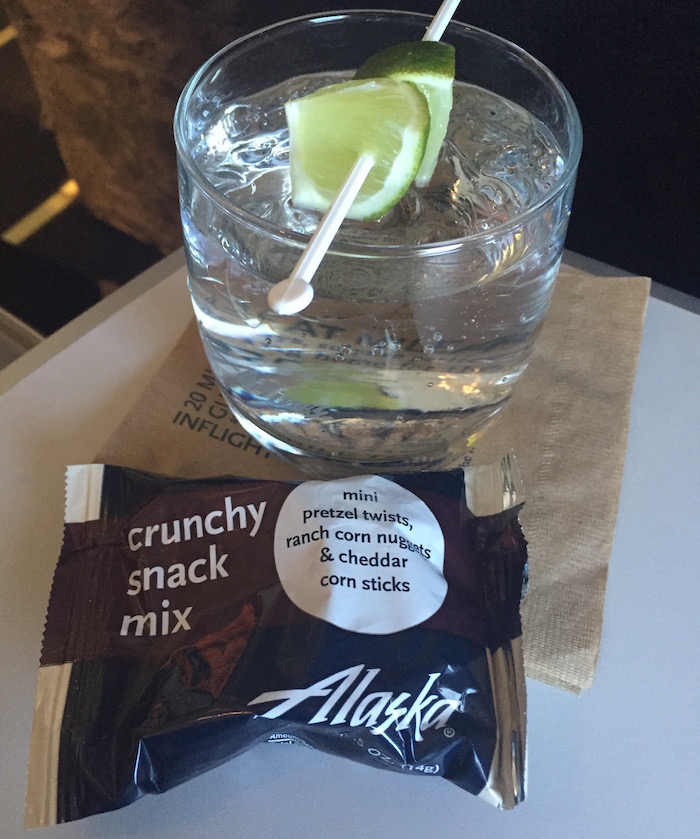 First class tickets can provide a better value than you might think
To take that a step further, let's use the earlier example of flying into JFK versus LaGuardia. The flight to JFK might be $200 less than the flight to LGA. You might not have even considered JFK as an option (because let's face it; it's less convenient), and you may not be personally invested in helping your employer save $200. But if you get some of that back as a gift card, and your employer realizes a reduced cost as well, everyone wins!
Upside is estimating these tradeoffs and incentives will help employers will save between 5% and 15% on their travel costs.
Wouldn't it be cheaper just to book everything separately?
Yes and no. Upside will show you the exact flights in your itinerary, so you could always go an book those on your own.
Many of the hotel rates Upside has access to will be the result of negotiated deals. You may not save much (if anything) by trying to book those same hotels.
How is Upside making money?
Fair question, as I know many have been asking how Upside can afford to give gift cards to travelers while still providing a savings to the employer.
Upside will have increased purchasing power, and will be securing exclusive deals with their hotel partners. Bundling the trip gives them a bit of flexibility in the final price they give travelers. There should be enough wiggle room to incentivize travelers, pass a discounted rate to employers, and still turn a profit.
And keep in mind the $35 service fee will cover some of Upside's expenses as well.
When will the app be available?
Upside will be available as a soft-launch in September, and the general public in late 2016/early 2017.
So why do I have to sign up now?
Obviously you don't have to do anything. 😉
But only invited users will be able to download the app in September, so you'll want to be on the invite list. One Mile at a Time readers who register this week are also guaranteed to get $150 in gift cards for every trip they book in 2016, so there's really no reason to wait.
Bottom line
I think Upside has a cool concept, and if it works it will be brilliant.
If it sounds interesting to you, you might want to check out founder Jay Walker's interview today on FoxBusiness:
I'm looking forward to using the app when it launches, and hopefully you guys will be able to take advantage of the VIP access as well.
What other questions do you have about Upside?