Earlier today we saw Air France publish some insanely low first class fares from the US West Coast to London. Tickets were available for ~$1,500 roundtrip, or just under less than half of that for a one-way.
Over the past couple of hours I've received some messages from readers indicating that their tickets have been canceled. I've been checking my itineraries, but they've continued to show as intact. Well, that finally changed as of a few minutes ago, and now my reservation file shows as "empty" when I try to pull it up on Air France's website.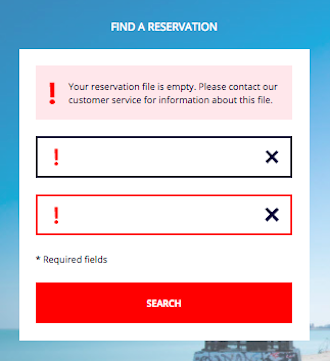 For what it's worth, I booked directly through Air France. It's my understanding that so far Air France-issued tickets seem to be canceled, while Delta-issued tickets haven't been canceled yet. Delta actually has a pretty good track record when it comes to honoring tickets, so I guess I should have tried to book a ticket through Delta. However, my guess is that they still won't honor in the end.
While my tickets show as canceled, I haven't yet been contacted by the airline in any way.
If you've booked one of these fares, has your ticket been canceled yet?