As anyone who has flown Etihad recently knows, their new first class lounge in Abu Dhabi is under construction, and has been for well over a year now.
It was originally supposed to open late last year, though has been delayed significantly. In May I shared an update on the opening of the new Etihad lounge. I was told that the lounge should open in the second quarter of 2015, though shortly thereafter was told the opening was delayed until October.
Then in August we received an update that the new lounge was supposed to open in early 2016.
What was the cause of the delay? Apparently there were structural issues with the lounge, which was located a level up from the main concourse of Terminal 3. I'm sure we'd all like a more accurate estimate of when the lounge is opening, as I'm guessing it'll be pretty snazzy once completed.
Well, via BusinessTraveller, it looks like the Etihad first class lounge Abu Dhabi will open in mid to late 2016 at the earliest:
Etihad's customer relations department has confirmed to me today in an email, that there is no immediate plans to re-open the First Class lounge, and the lounge is unlikely to open before the middle to late 2016 at the earliest.
Ouch! This makes me wonder if they plan on opening a first class lounge in Terminal 3 at all, given that Abu Dhabi's new midfield terminal (which will primarily be used by Etihad) is scheduled to open in 2017.
In the meantime I'm perfectly happy with the Etihad Airways Premium Lounge, which is shared between first & business class passengers. It has a partitioned off section for first class passengers, and they receive a complimentary treatment from the Six Senses Spa and from the Style & Shave Salon.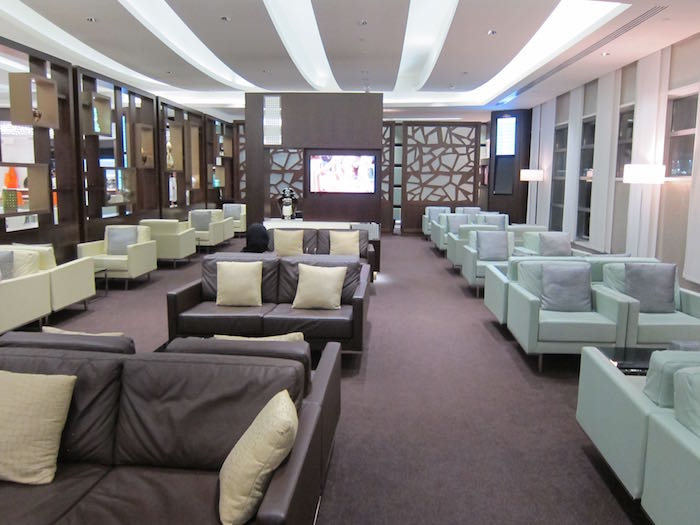 Etihad Premium Lounge Abu Dhabi first class seating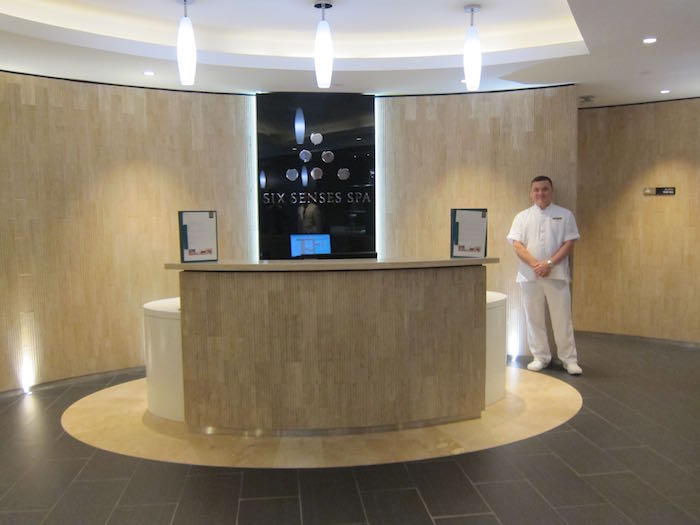 Etihad Business Class Lounge Abu Dhabi Six Senses Spa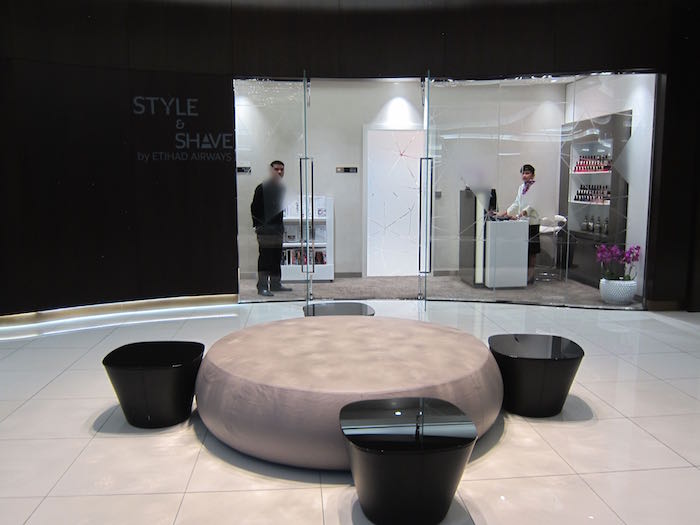 Etihad Business Class Lounge Abu Dhabi Style & Shave
It's ultimately not one of the world's best first class lounges, or anything, but it'll certainly do in the meantime.
Bottom line
If I were a betting man, I'd say Etihad may end up just scrapping the current Terminal 3 lounge project, and instead open a new first class lounge in the Midfield Terminal, which will hopefully open in 2017.
If they do open a new first class lounge in Terminal 3, I wouldn't expect it to open before 2017 (simply because they're estimating late 2016 at the earliest, and these kind of projects never seem to run on time).
(Tip of the hat to Ronnie)