On Sunday I wrote about the massive airplane order Iran Air is in the process of placing, for 127 planes. This includes eight A380s and 16 A350s. While Airbus has been struggling with selling the A380, I figured another airline would eventually place an order for it. However, I didn't expect that airline to be Iran Air! This will help them replace their extremely outdated fleet, which includes A300s, A310s, Fokker 100s, and even a 747SP.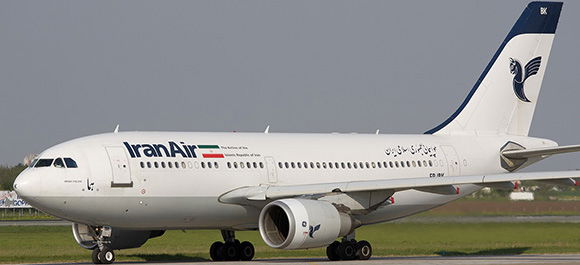 All of this news came after the announcement last week of sanctions being lifted between Iran and the US/Europe.
I joked that I figured Iran Air would first fly the A380 to Los Angeles, given that it's already nicknamed "Tehrangeles." In addition to having to wait for their more modern planes to be delivered, this would also require the two countries to negotiate terms for an air agreement. But it looks like that might not be quite as far off as some might expect, as negotiations are already underway.
Via Haaretz:
Iran and the United States are negotiating the terms of restarting commercial flights between the two countries after a suspension of nearly 36 years, the Iranian Foreign Ministry confirmed Monday.

"The matter is currently being examined, and the result of the negotiations will be announced at the appropriate time," Foreign Ministry spokesman Jaber Ansari said.

Iranian Transportation Minister Abbas Ahmad Akhoundi and the country's civil air traffic authority are leading the talks on the Iranian side, the newspaper Shargh reported.

Millions of Iranians who live in the U.S. have had to travel through Europe or Dubai before transferring to flights destined for Tehran. Iranian President Hassan Rohani has offered to make direct flights possible again.
It'll be interesting to see if they can come up with an agreement, or if politics/precedent gets in the way. On my last post, reader Simon indicated that Los Angeles to Tehran is the single largest transatlantic local market without a nonstop flight, with in excess of 140,000 annual passengers. While I can't independently verify that, it wouldn't surprise me one bit.
Bottom line
I'm curious to see what comes of the negotiations of air agreements between the US and Iran. Assuming Iran Air follows through with this order of 127 new planes, this could be one of the most impressive airline turnarounds we've seen in a long time. Unlike Emirates, Etihad, and Qatar, Iran Air actually has a huge local population to serve in their home market, so I guess we'll see if politics, history, and policy gets in the way of them becoming a global carrier.
Do you think we'll see an air agreement between the US and Iran anytime soon?