United's basic economy offering is one of the most punitive in the industry. When flying on one of these fares, United advises that you won't get to choose your seat, won't get a proper carry-on, won't get a chance at an upgrade, and perhaps most importantly, you won't earn Premier Qualifying Miles or Premier Qualifying Dollars.
It's worth noting that Premier members and United credit card holders do get a carry-on. And everyone still earns award miles. But the lack of PQMs/PQDs is mostly a deal-breaker for me. So as a longtime Premier 1K member, I've generally avoided these fares.
Even so, there are times when they do make sense even for Premiers.
I recently took the plunge and flew United from Denver to Chicago on a basic economy ticket since the savings were substantial. I was definitely curious to see how the seating would be assigned.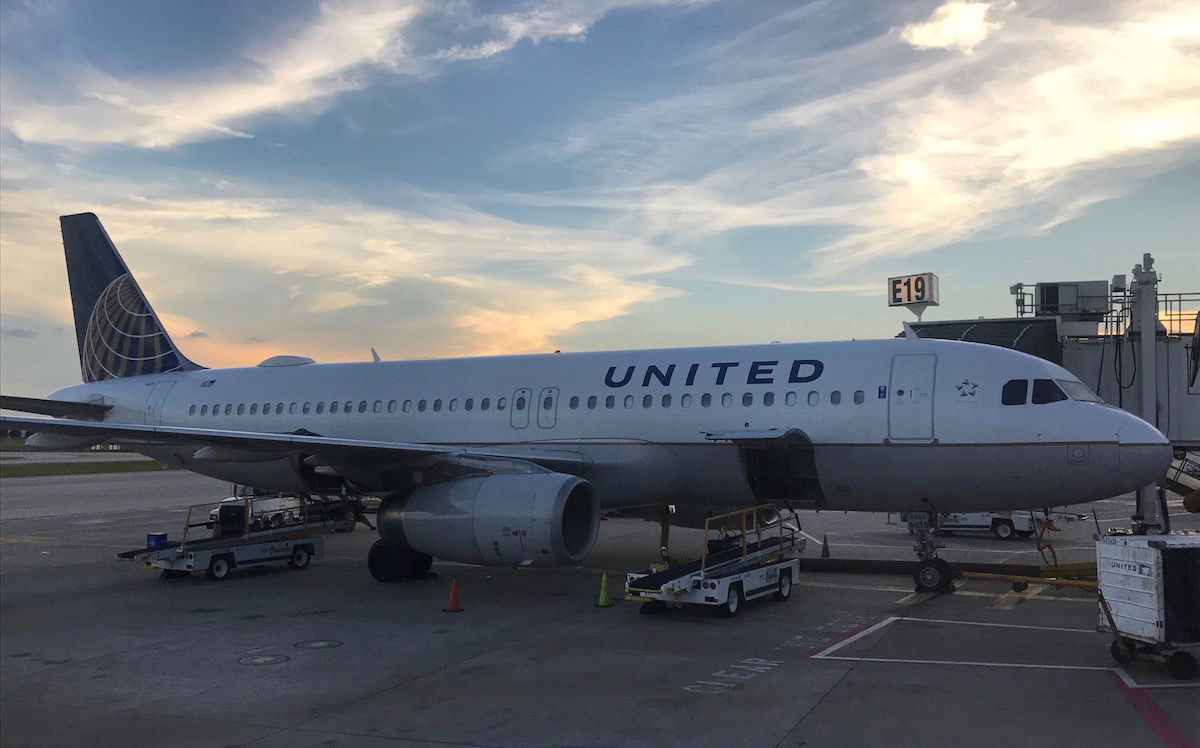 Seat assignments when booking United basic economy
First, a quick review of the warnings the United website issues when trying to book a basic economy ticket. The website reminds you of all the bad things that could happen if you book a basic economy ticket. They even make you acknowledge it by checking a box.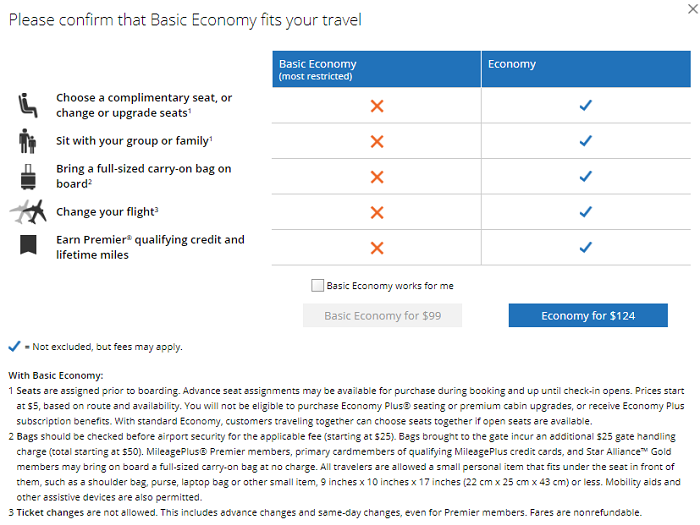 The next page explicitly informs you that you won't be able to take advantage of your Premier member seating benefits — presumably including Economy Plus — when booking a basic economy fare.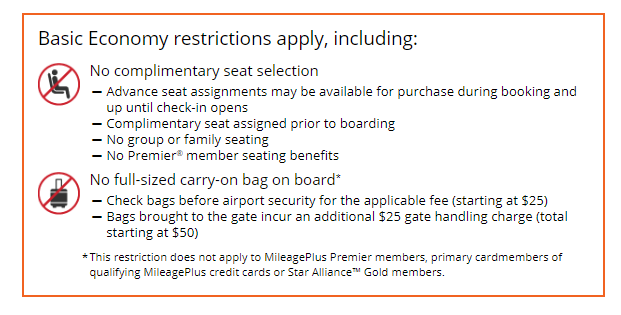 And then when you are finally shown a seat map, Economy Plus is completely grayed out. You can, however, pay a modest fee to select a seat in regular economy.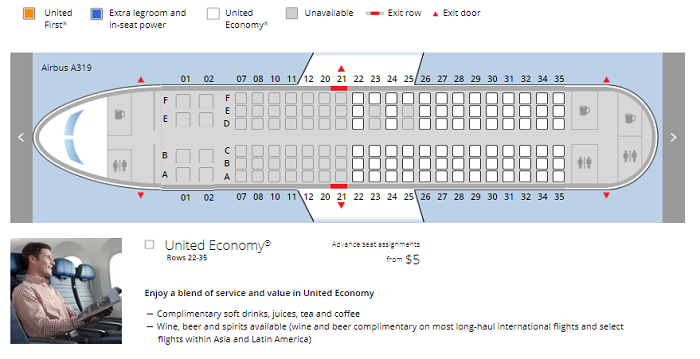 Checking in for a United basic economy flight as a Premier
I was curious to see if I would be assigned a regular economy seat at check-in. And if so, was it preassigned or was it assigned dynamically at the time of check-in?
I took a screenshot of the seating diagram before I checked in for my flight for comparison. The gray boxes are occupied, while the blue and white ones are available Economy Plus and regular economy seats, respectively. Clearly, there were regular economy seats available, specifically a bunch of middles.
According to the all of the warnings, I should expect to be assigned one of the middles in regular economy. Blah.

I then proceeded to click through the check-in process. When I got to my boarding pass, I had been assigned seat 15A, a window in Economy Plus and obviously a pretty decent seat. Interesting.
Even more interesting, the seat I had been assigned — 15A — showed as occupied even before I started the check-in process. So presumably, it had been preassigned to me at some point between when I booked the ticket and when I checked-in. Of course, I didn't know what seat I had been assigned until it showed up on my boarding pass.
I did try to change my seat assignment, but as expected, I was unsuccessful in doing so.
Do Premiers always get Economy Plus seats even on basic economy tickets?
If this were a one-off example, I might chalk it up to a fluke. But my wife, who is also a United Premier 1K, flew a short segment in basic economy last fall. She was also assigned an Economy Plus seat during online check-in, despite there being regular economy seats available. In other words, her experience was identical to mine, even though her flight was before the changes that rolled out in February.
So it seems to me that Premier 1Ks, or maybe all Premiers, can end up with Economy Plus seats. What I don't know if what happens if Economy Plus is already full when you start the check-in process. I suppose if that were to happen, we might have some clue as to when the seating assignment algorithm runs.
Bottom line
United says that Premiers flying on basic economy tickets won't receive complimentary Economy Plus seating. I now have a few experiences that indicate that might not be the case. Whether this always happens, happens only when regular economy is projected to be full, or only happens to Premier 1Ks, I can't say.
So I'm definitely curious to hear your experiences with being assigned an Economy Plus seat when flying on a basic economy ticket as a Premier member of United MileagePlus.
Have you been assigned an Economy Plus seat as a Premier flying on a basic economy ticket? If so, were there regular economy seats available at the time that the computer could have assigned instead?