Last weekend United stranded hundreds of passengers in remote Goose Bay, Canada after diverting a flight due to a broken rudder. Everyone was safe and sound. The passengers ended up sleeping in barracks, some of which were unheated, while the crew headed to a hotel. But the real issue was that lack of communication from United and the slow response — the timeline of events shows that it took over 20 hours for United to rescue the folks, and they were delayed to their final destination by 32 hours.
Oops, they did it again.
This time it was United 971, a Boeing 777 flying from Rome to Chicago that had to divert to Belfast, Northern Ireland — which is definitely part of the United Kingdom — to off-load an unruly passenger. Seems simple enough. Except it wasn't.
The crew eventually timed-out due to FAA limits on the amount of time they can work.
"At one point the crew were serving ice creams and sorbets to passengers. We were taxying [sic] out to leave, refueled, we were on the main runway — then the captain announced it was two minutes over the time they could do time in cockpit due to federal work regulations. People thought he was joking."
The plane then returned to the gate and the passengers ended up sleeping in the terminal since there supposedly weren't enough hotel rooms to go around.
The good news is that everyone is safe. The bad news is that United doesn't seem to have learned much of anything from the Goose Bay fiasco in terms of communication and recovery during irregular operations.
After they "missed takeoff by two minutes because of FAA regulations of pilot times," Saviano said the United passengers were told "they were looking for hotels for us and that they called as far as Dublin." But accommodations were apparently hard to come by and United "had us sleeping on the baggage claim floor and then moved us to departures," Saviano said. "They never sent us someone to explain what was going on."
That must make those unheated barracks in Goose Bay seem luxurious by comparison. Belfast is a United station. You'd like to think they have some boots on the ground there that could have done a little better job of handling the situation. We don't have all of the information yet, but here are several interesting issues to consider.
The passenger in question was actually being disruptive on the ground in Rome.
Yet they boarded him anyway.
Stopping to off-load a passenger doesn't guarantee that the crew will time out.
The compounding issue here is that the flight was already delayed 3 hours in Rome — it was supposed to depart at 1 pm, but didn't actually leave until almost 4 pm. That consumed a substantial amount of the crew's time buffer. Then it took about two hours to offload the guy, refuel the plane, perform inspections and get ready to fly again. At that point, they were still legal.
But apparently the plane took a mechanical and had to return to the gate for about an hour to resolve that. For those keeping score, that's 3 hours of delay in Rome, 2 hours for the off-load in Belfast, and then another hour for the mechanical in Belfast. That's about six hours of delay which ended up being two minutes too much.
You might recall that the Goose Bay ordeal was prolonged by at least five hours because United had to deal with a mechanical issue on the rescue plane. At some point, this is no longer an anomaly; it's a trend.
Then there's the question of where to divert.
Last week, there weren't a lot of options and besides, with a broken rudder, you're not in a position to get picky. This time you've got Dublin and London relatively nearby, both of which would seemingly have more rooms as well as more options to reaccommodate the passengers on other flights. Maybe it was really an emergency and they had to get the plane on the ground fast? If so, they should be lucky I guess that they weren't another hour out over the Atlantic Ocean at the point that they concluded he needed to be off the plane.

One issue we shouldn't question is the crew time out.
Look, rules are rules. If you're over by 2 minutes, you're over by 2 minutes and nobody should suggest that it's acceptable to pretend that you're not. It seems like there wasn't much of a sense of urgency to get in the air — I mean, I like ice cream as much (or more!) than the next guy. But at some point I'd rather go home. Maybe this didn't actually slow them down at all, but the optics certainly don't look that great.
This is sort of like having your point guard walk the ball up the court when you're down by 5 with 28 seconds left in the game. At some point, every second counts.
Then the crew timed out in terms of continuing on to Chicago. Presumably they could they have flown to Boston or Newark instead. In the meantime, United could have ferried in a crew to swap in and fly the plane on to Chicago. Sure, it would be a messy day for the passengers who expected to fly from Rome to Chicago non-stop only to divert to both Belfast and Boston, but at least they'd still get there the same day.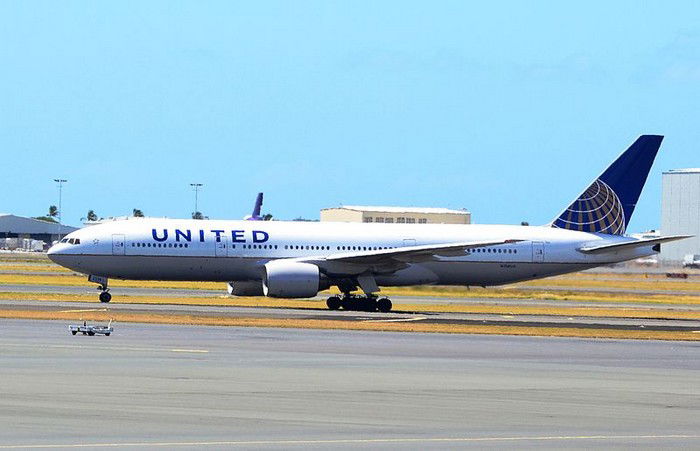 ---
All in all, this is a bad sequence of events for United with really poor optics. The broken rudder and unruly passenger could happen to any airline. It's the lack of communication and inability to recover in a timely manner during irregular operations that is really putting United in the news right now.