As you may recall, United MileagePlus announced changes to their award fees and stopover rules a few months ago. These changes take effect for tickets issued on or after October 6, 2016, so you only have a few days left to book under the current rules.
The main change is to how United handles stopovers on award tickets. This is being touted as a customer-friendly change designed to simplify the award process, which…
Even if you aren't interested in a stopover, the website technology is also being adjusted to implement these new policies. I'm concerned that this will remove phone agents' ability to price complex awards manually.
Given that, there are four types of awards I'd suggest ticketing before the new rules take effect later this week.
1. Multi-Region trips
Right now, United allows a stopover pretty much anywhere along your route, provided availability matches up. So you could book an award from the U.S. to Asia, for example, with a stopover in Europe along the way.

Under the new Excursionist Perk rules, your stopover has to be in the same region as your destination:
The origin and destination of the Excursionist Perk is within a single MileagePlus defined region.
So in the example above, you'd only be able to have a stopover in Japan (as Japan is a distinct region for MileagePlus). You might still be able to connect in Europe (more on that later), but your Excursionist Perk would be limited to the same region as your final destination.

2. "Free" domestic one-ways
Some people like to be able to spend a few days (or months) in the international gateway city, and you can get quite a bit of additional value out of United awards by adding on these domestic segments. For example, I once booked an award to Europe from San Diego, and on the return stopped in Washington D.C. for a week.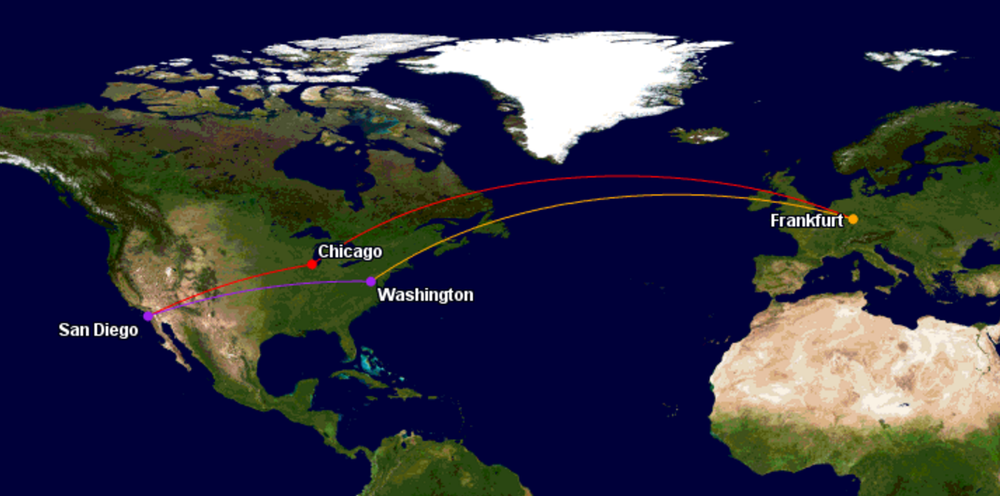 Going forward, the new rule prohibits your stopover from being in the same region as your origin city:
The Excursionist Perk cannot be in the MileagePlus defined region where your travel originates. (For example, if your journey begins in North America, you will only receive the Excursionist Perk if travel is within a region outside of North America.)
I have loathed the "free one-way" term since it was popularized, as nothing is every really free. In order to get a "free one way" you were always trading away a stopover somewhere else on your itinerary. Now you'll still be able to have that stopover elsewhere, but the days of having an 11 month "stopover" domestically seem to be finished.
3. Open-jaws between regions
Part of the "fun" with United awards is that they don't really publish their routing rules, and sometimes surprising things price.
For instance, you could book a trip from the U.S. to Asia, take stopover in Japan, and return to Hawaii.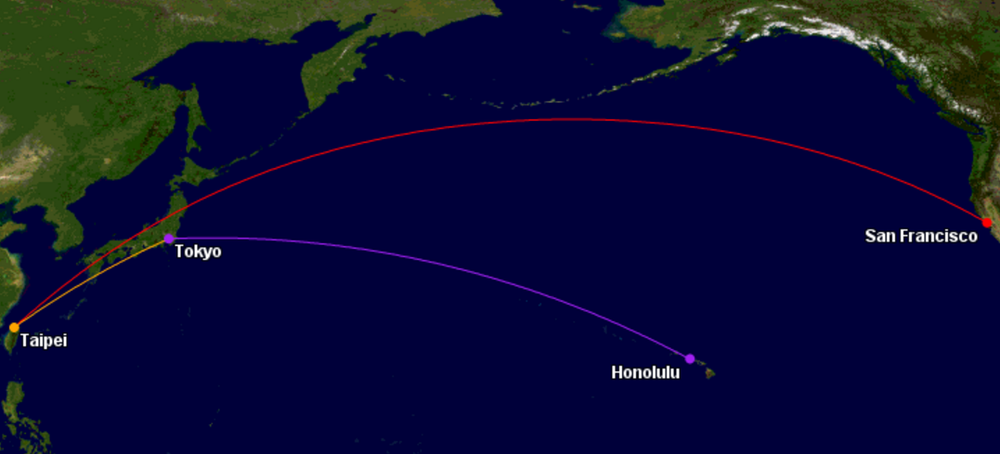 This requires fewer miles than returning to the mainland U.S., as again — Hawaii is its own region. Booking this way also lets you have three destinations on your award, though you have to organize the flight home from Hawaii separately (though if you're fancy, your Hawaii > Mainland segment could be a "free one-way" on another award).
Going forward, this won't be allowed:
Travel must end in the same MileagePlus defined region where travel originates.
If you start in Region A, you'll eventually have to return to Region A, not a third region.
4. Complex itineraries
When building award itineraries with United, you don't currently have to rely on the logic built in to the web interface. While you will get some results by searching from your origin to your destination, you can put together more creative and interesting itineraries by searching segment-by-segment. This is most useful if you're looking for longer layovers, or want to secure certain products and carriers, and even an ostensibly less convenient routing can make for a better itinerary.
While I don't recommend it, necessarily, you could potentially get something like this to price between San Diego and Singapore, with a stopover in Taipei, and connections of up to 24 hours in the other cities: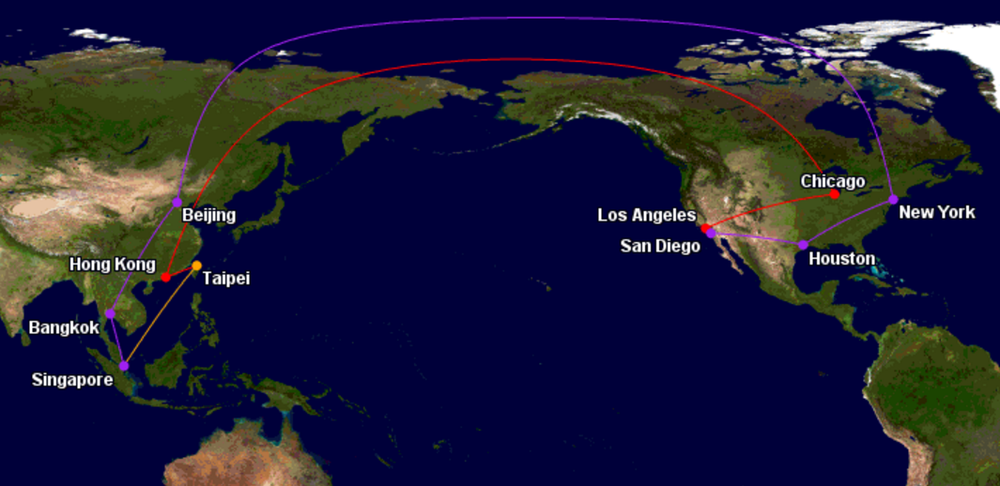 It would take quite a bit of time on the phone (and sorry, nope, we can't help you book something like that this week), but it should price if you can get an agent to let you feed them segments.
Going forward, however, the United.com search tool will look for organic connection points. You'll have to search and filter on the website to find alternative options.
We don't know exactly how this will work yet, but my concern is that agents won't be able to override the system. Something that currently prices as a roundtrip with a stopover and open-jaw might instead price as five one-ways, and recourse may be limited.
We've already seen this happen with Delta, where as far as agents are concerned "the price is the price," and I can envision a situation where frustrated consumers are told to pound sand, because if an award didn't price online it won't be an option.
Bottom line
We don't yet have a full understanding of how exactly the new United pricing engine will work, but there have been hints. The new rules will be less generous, however, and my instinct is that agents will have less autonomy when compiling awards.
So if you've been planning a trip using United miles I would highly recommend finalizing these these awards before the 5th.
Anyone booking anything fun this week?