United introduced Polaris on December 1, 2016, which is the name for their new first & business class experience. This includes new airport lounges, improved food & beverages, better bedding, and also new seats.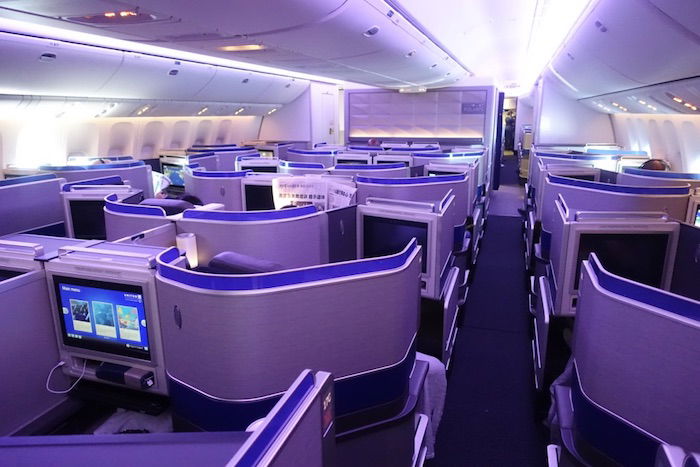 The catch is that United's new business class seat is so far only available on 777-300ER aircraft, and as of now United has just a few of those. So while you can experience the new soft product, it'll be a few years before most passengers in Polaris find themselves in the new seat.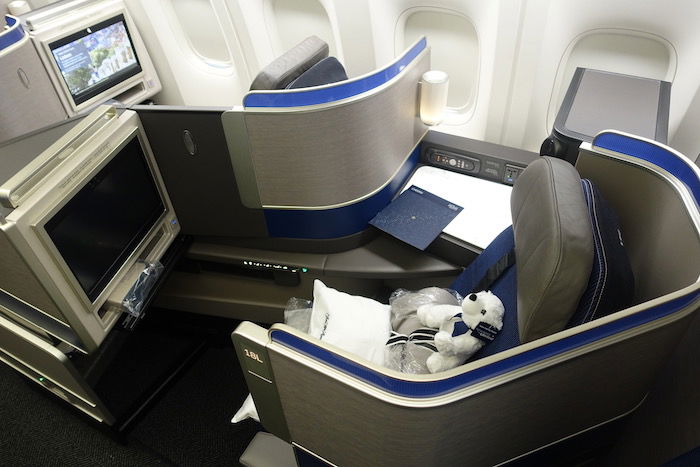 As of now, the only international route which has United's new 777-300ER is San Francisco to Hong Kong. That service commenced as of March 25, 2017.
United has also announced that they'll launch 777-300ER flights between Newark and Tel Aviv as of May 5, 2017.
United has now announced their third longhaul 777-300ER route. As of June 14, 2017, United will operate the 777-300ER on their daily flight between San Francisco and Tokyo Narita. That flight operates with the following schedule:
UA837 San Francisco to Tokyo Narita departing 11:45AM arriving 2:35PM (+1 day)
UA838 Tokyo Narita to San Francisco departing 5:10PM arriving 10:55AM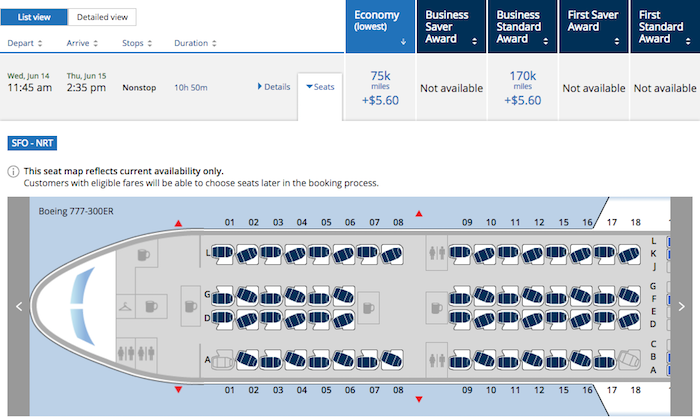 This is a very efficient use of a plane, as operating this frequency will require only one additional 777-300ER (as you can see the ground time in San Francisco is too short, so presumably United will swap the Hong Kong 777-300ER with the Tokyo 777-300ER there, since the Hong Kong flight only departs at around 1PM — that gives both flights plenty of time to complete their rotations).
The flight is presently operated by a 747-400, though United is in the process of slowly retiring those.
With the plane swap from a 747-400 to a 777-300ER, we're seeing:
A capacity reduction of 12 first class seats
A capacity increase of 8 business class seats
A capacity decrease of 4 economy class seats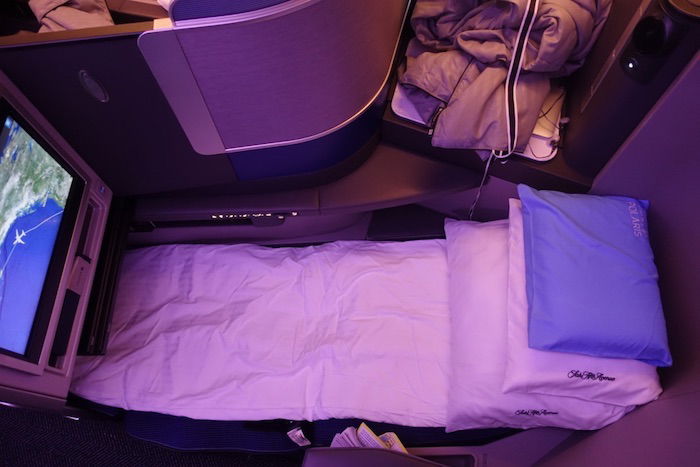 I'm actually a bit surprised to see United announce another 777-300ER route. United is having to put their brand new 777-300ER aircraft in storage, since they're having issues with their seat manufacturer, Zodiac. Zodiac isn't able to supply the business class seats on time, and as a result, United is having to temporarily put some of these planes in storage until the seats are ready.
So I was expecting we'd see United delay 777-300ER service to Tel Aviv, which hasn't happened. Instead we're seeing them announce yet another route. Hopefully they can stick to the current timeline, though perhaps they were just being super cautious to begin with.
It's no surprise to see United's next 777-300ER route be San Francisco to Tokyo, both due to how efficient the rotation is, and also due to San Francisco being a high yielding international hub for United.