A few months ago I flew Ukraine International Airlines from Baku to Kiev, and then from Kiev to New York. The experience was… interesting. After flying with UIA, I now see why they consistently publish among the lowest transatlantic fares out there, in both economy and business class. 😉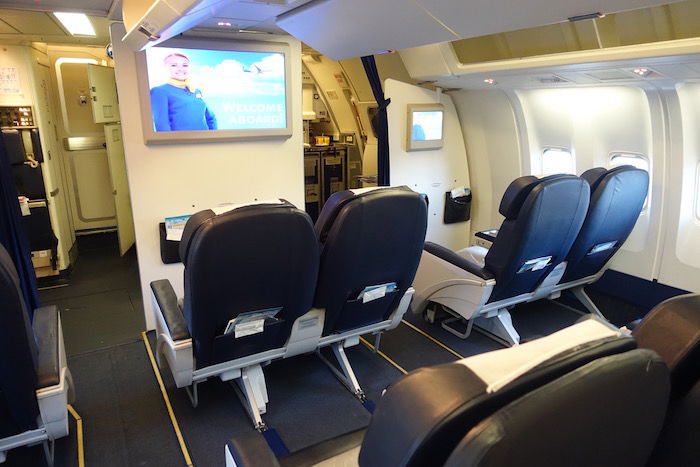 Well, one thing I find pretty cool is that they also have a best price guarantee, which I wasn't aware of.
It's pretty common for the major hotel chains to have best price guarantees. They offer these because the hotel chains want you to book directly with them (so that they don't have to pay commissions to online travel agencies), so they want to convince you that you'll get the best price if booking directly with them. If you do find a lower rate somewhere else, they'll typically offer you some sort of a refund or bonus.
It's not often we see airline offer a similar guarantee, though Ukraine International Airlines is the exception. UIA guarantees you'll find the lowest fares for their flights directly on their website, or else they'll upgrade you to business class, as part of their "Best Price Promise."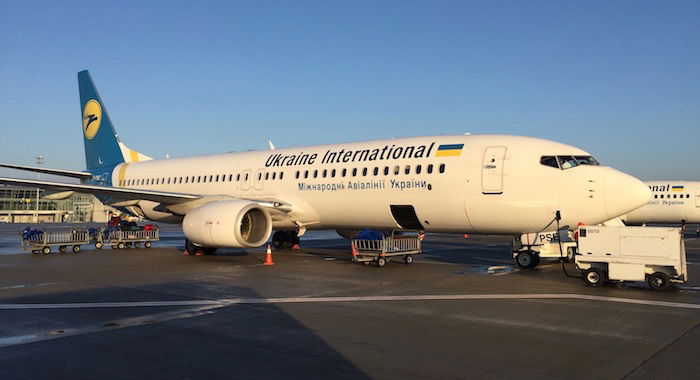 Here's how they outline this guarantee: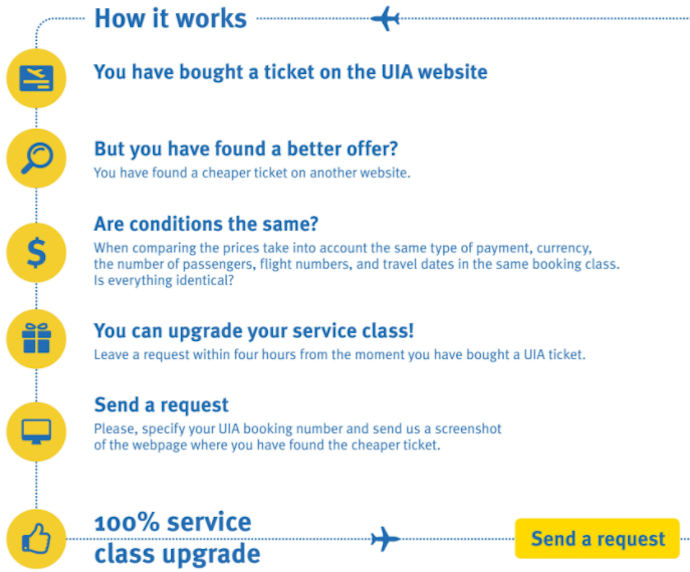 Unfortunately there are quite a few restrictions associated with this offer:
This is only valid for travel originating in certain countries
You have to send a screenshot within four hours, and the currency for both websites has to be the same
The fare difference has to be a minimum of ~$10-15, depending on the market
This isn't valid for flights to Beijing and Bangkok
For flights to New York, this is only valid for upgrades from economy to premium economy (which is essentially just like regular economy on other airlines, since UIA crams eight seats per row into their 767 economy)
Given that most of their longhaul flights are excluded, in reality you're probably looking at an upgrade to UIA's intra-Europe "business" class, which is just economy with a blocked middle seat and better service.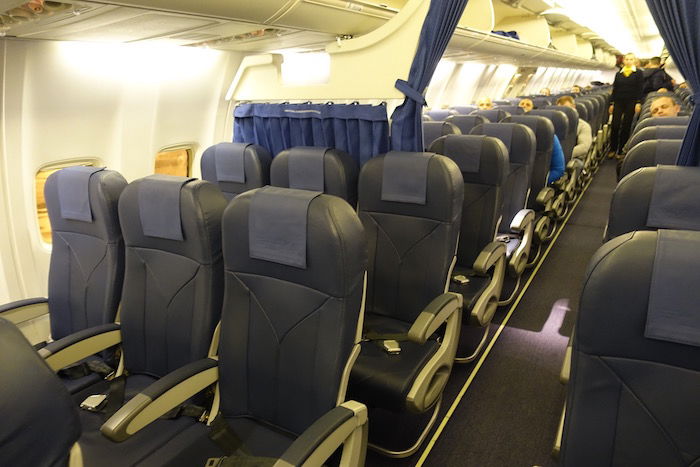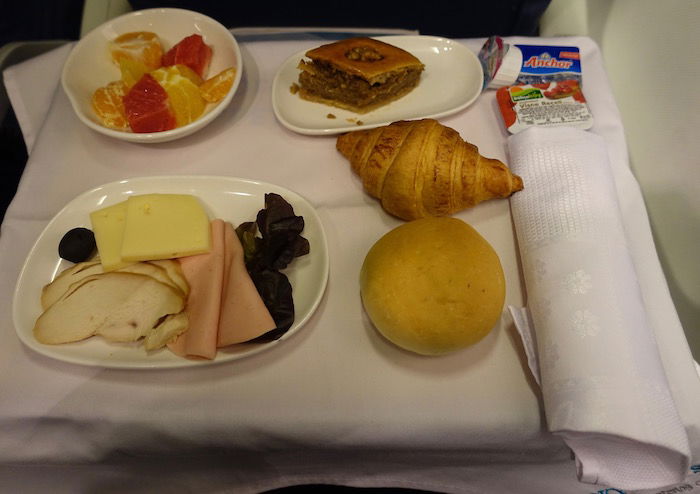 Bottom line
More than anything else I find UIA's best price promise to be interesting. I don't see myself taking advantage of it for a couple of reasons. First of all, I'm not dying to fly UIA again, but more importantly, I'm not very good at maximizing these "best price guarantees" (though I know others are great at it).
However, I appreciate the concept, and I suspect others will take full advantage of this.
(Tip of the hat to YHBU)