I'm lucky enough to have dual citizenship, as both of my parents were born in Germany, and I was born in the United States.
A reader emailed me a question about the logistics of traveling with dual citizenship, and I figured it was worth addressing in a post, given that I imagine she's not the only one who has wondered about this.
A reader question about traveling with two passports
Reader Susannah asked the following question about traveling between the US and Austria as a dual citizen:
"I'm a dual US-Austrian citizen. Normally when traveling back and forth, I book my tickets on my American passport and enter/exit both countries with it. With COVID entry restrictions, this is now more complicated (I haven't flown since COVID began due to health concerns but now I'm fully vaccinated and planning travel).

How do you advise to best go about the passport logistics of a Dulles-Vienna roundtrip? Do I book the ticket with my Austrian passport? What happens when I check in at VIE for the return flight – will I be able to check in with the Austrian passport if I'm an American citizen flying home? Do I need to present both passports at every stage? What's the best way to go about this to avoid any problems with check in agents and/or border control?"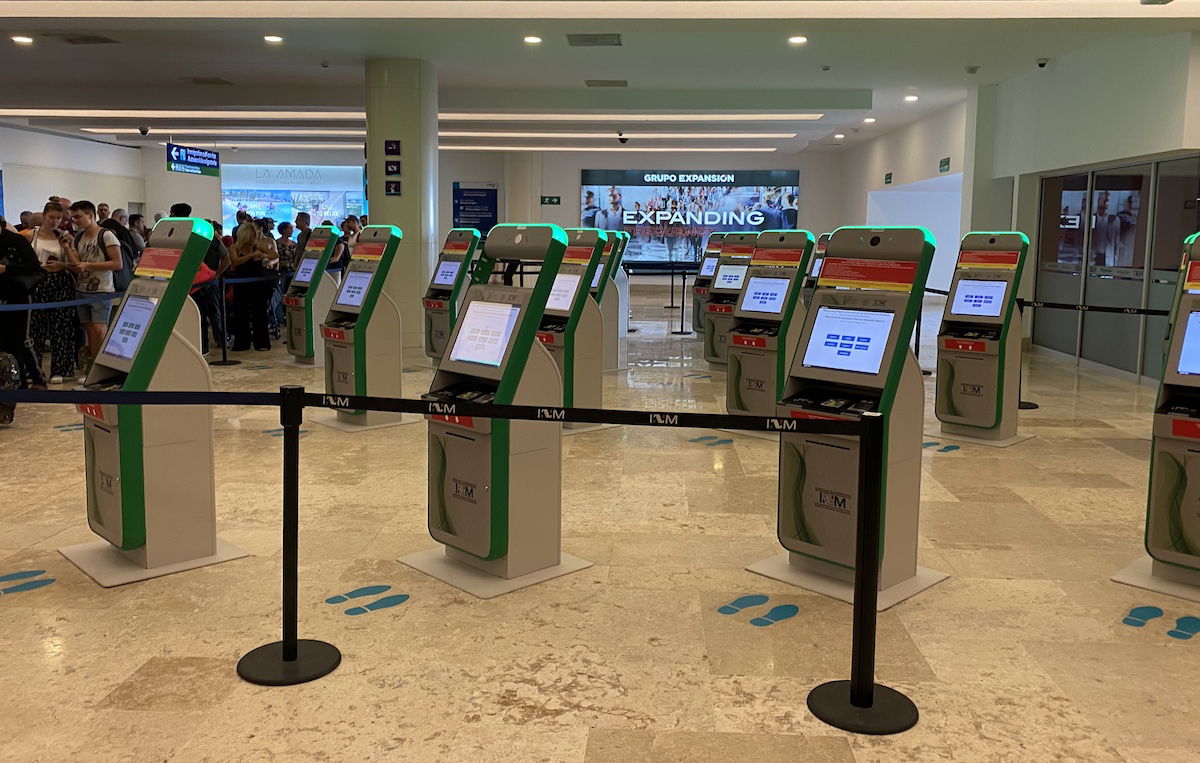 Figuring out immigration restrictions can be complicated
How I decide which passport to use when traveling
I'm going to address this topic more generally, not factoring in coronavirus, given the extent to which coronavirus has impacted entry restrictions.
When traveling, I generally use my passport from Germany:
When I'm entering Germany or any other European Union country; this allows me to avoid getting "stamped," as I'm always trying to avoid filling up passport pages
When I'm entering a country where a German passport is advantageous compared to a US passport; for example, some countries have reciprocity fees or require visas for those with US passports, but not for those with German passports
I use my passport from the United States in virtually all other situations, including:
When I'm entering the United States, both since I have Global Entry, and since entering with my German passport would require an electronic travel authorization
When I'm entering countries under any other circumstances, since it's easier for me to get a second passport in the US than in Germany, if I run out of pages
Furthermore, I usually try to use the same passport when entering a particular country, even if it's not the United States or European Union. For example, I once used two different passports to enter the same country several months apart, and that got me sent to secondary, as it seemed to trigger some alert in the system.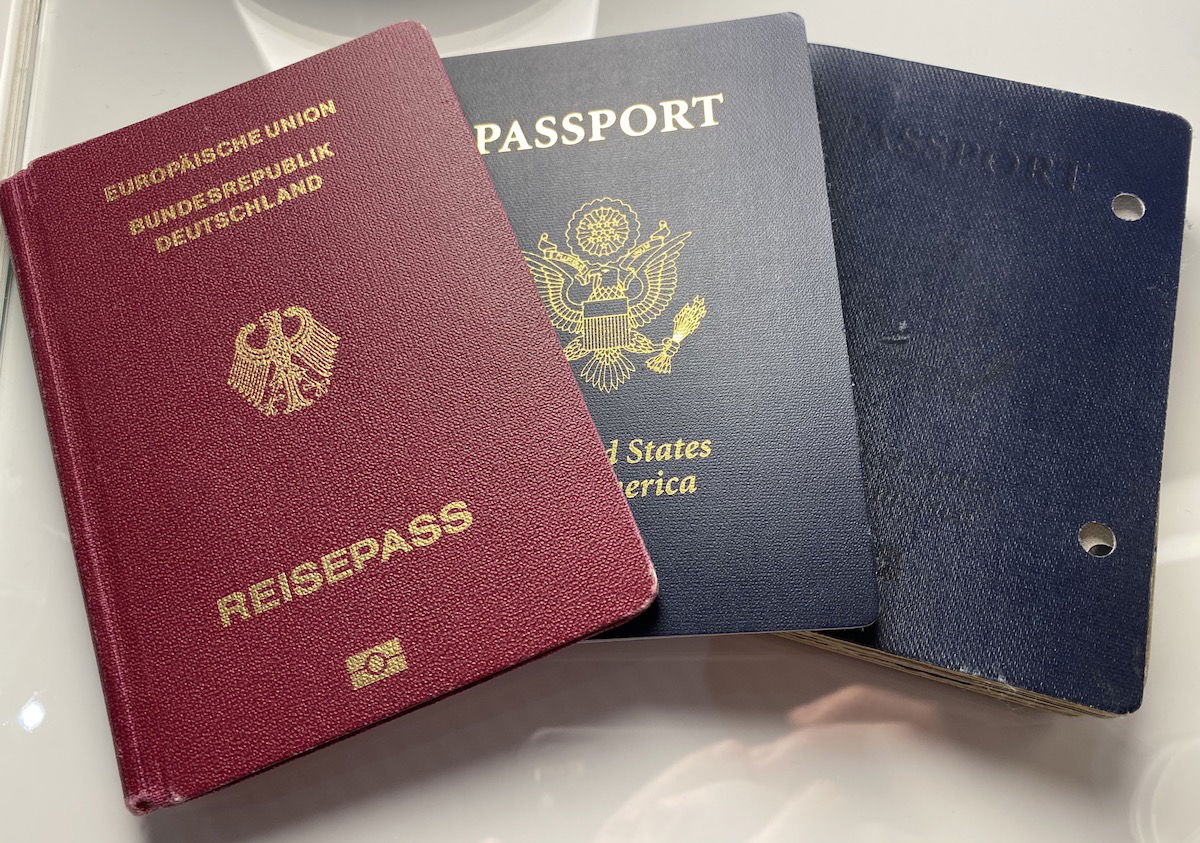 I use my US & German passports in different situations
A practical example of passport logistics
Let me answer Susannah's question by giving an example of my routine when traveling between the US and Germany. There are a few general things to keep in mind:
You always need to enter and exit a country with the same passport
Many countries require you to use your passport from that particular country if you are a citizen
There's no shame in admitting you have two passports, if you get confused at any step in the process; you could even proactively present both passports every step of the way
With that in mind:
It doesn't matter what passport information you enter into the itinerary when you book, if it's even required
When I check in for my flight to Germany, I provide my German passport, since this is the information shared with German authorities, and determines my eligibility to enter the country
When I land in Germany I use my German passport at immigration, which avoids me getting a stamp (and saves space in my passport)
When I check in for my flight back to the US, I provide my US passport, since that's what will be shared with US authorities, and avoids me needing an electronic travel authorization
Then when I go through departure immigration (which is a step that doesn't exist on the outbound, since we don't have that) I present my German passport, since it's the passport with which I entered the country
Then when I land in the US I again present my US passport, since that's what I need to get through immigration, and also what has Global Entry
I've certainly been absent-minded in the past and accidentally showed the wrong passport, whether at check-in, immigration, or wherever. However, that has always been quickly noticed and corrected without issue.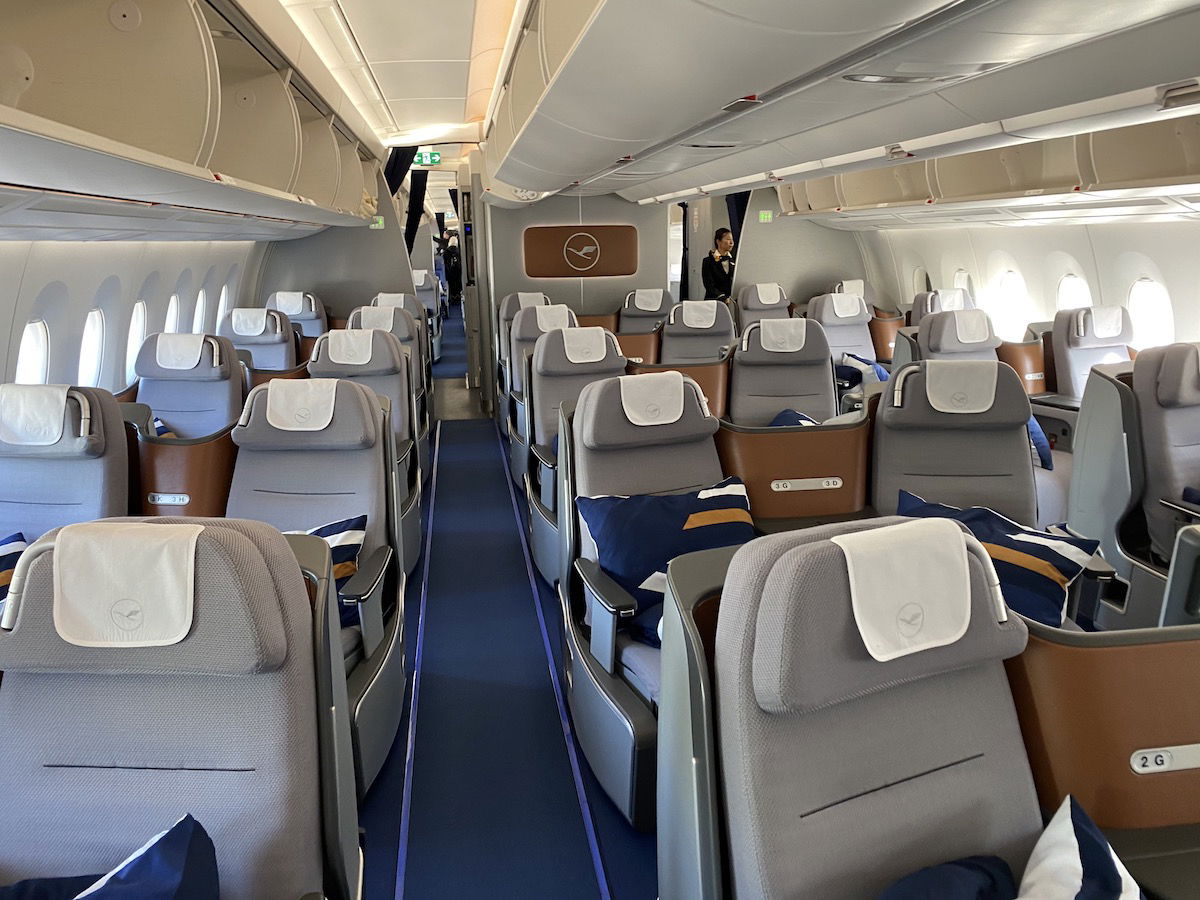 When traveling to Germany I use my German passport
Bottom line
I'm incredibly fortunate to have dual citizenship, as I have both a US and German passport. Hopefully the above sheds some light on how I decide to use each passport, and also helps anyone who may be trying to figure out which passport to use when traveling, especially with how complicated travel has become.
To anyone else who has passports from two different countries, how do you decide which to use when traveling?