Update: You can read a review of the lounge here.
It looks like a great new Priority Pass lounge has opened at my home airport!
The New Turkish Airlines Lounge Miami
Turkish Airlines has just opened a lounge at Miami Airport, located in Concourse E. The lounge is on the small side, and is located in the space of the former American Flagship Lounge from eons ago (I feel like that lounge closed close to a decade ago?).
I'm a bit confused, because this is the first I've heard of the lounge, and usually you see signs or some other hints during construction, while there were no clues here.
This is only Turkish Airlines' fifth lounge outside of Istanbul, after their lounges in Bangkok, Moscow, Nairobi, and Washington.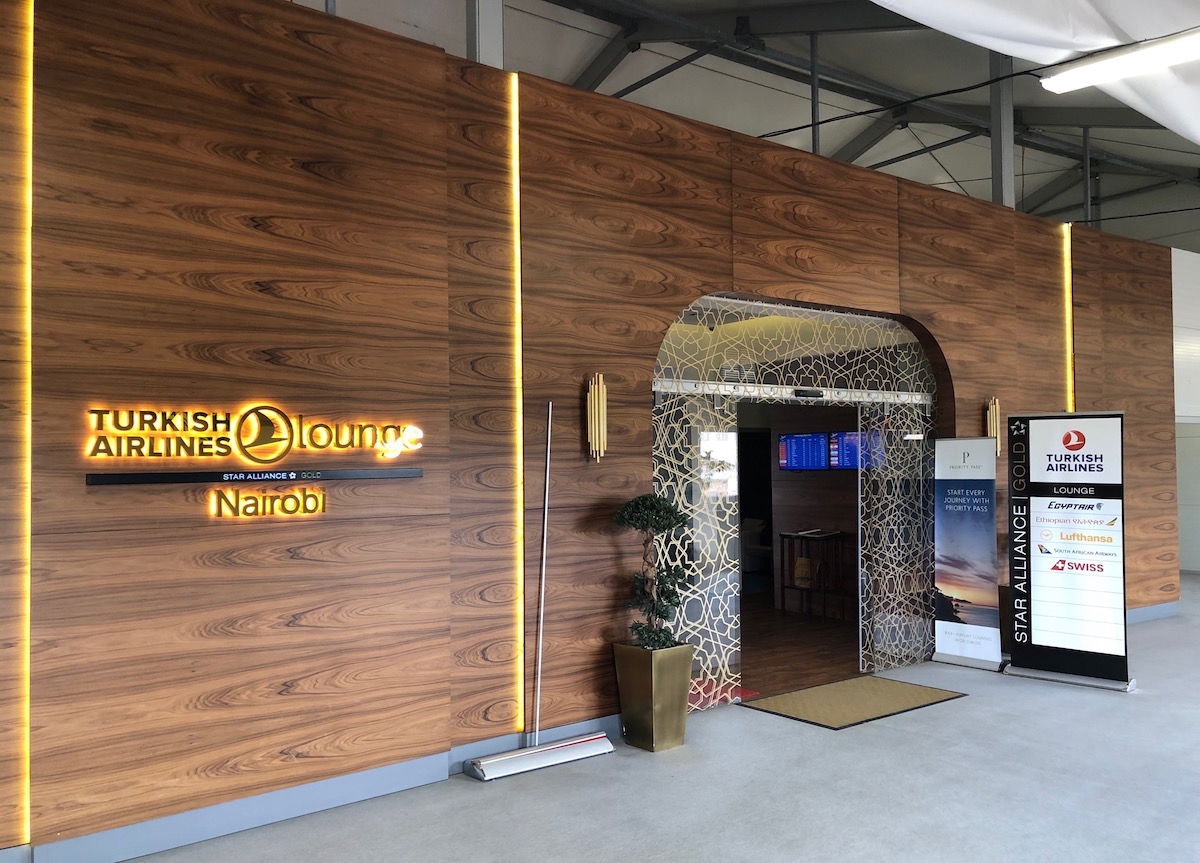 Turkish Airlines Lounge Nairobi
The airline operates a single daily flight to Miami, using a Boeing 777-300ER aircraft.
I'm a bit confused about the lounge's location. As far as I know, Turkish Airlines leaves from the South Terminal (Concourses H & J), while this lounge is located in Concourse E, which is primarily used by American (and oneworld partners) and not connected airside to the South Terminal.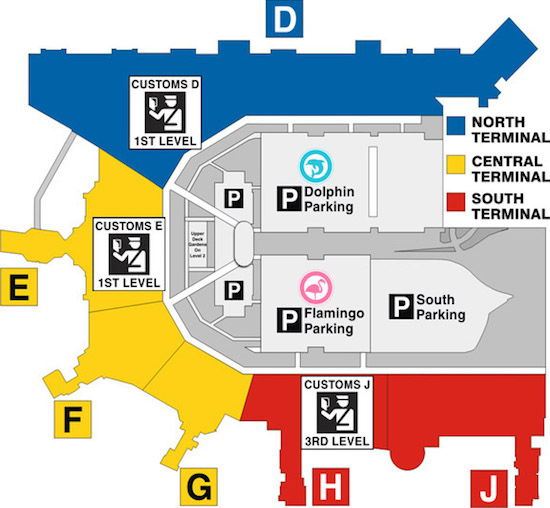 So am I really just totally unfamiliar with my home airport, or can anyone make sense of why Turkish's new lounge is in Concourse E? Is the airline opening this solely as a money making operation without the intent of their own passengers using it, is Turkish Airlines moving concourses, or what?
Turkish Airlines Lounge Miami Joins Priority Pass
As is standard with Turkish Airlines outstation lounges (with the exception of the one in Moscow), the Turkish Airlines Lounge Miami belongs to Priority Pass. It's not yet on the Priority Pass website, but already shows on the app.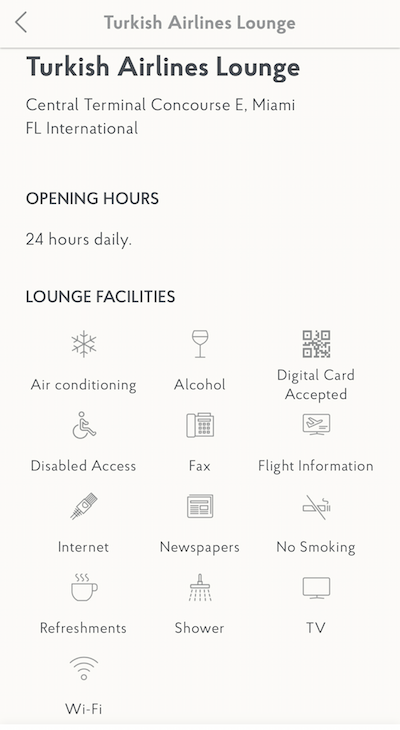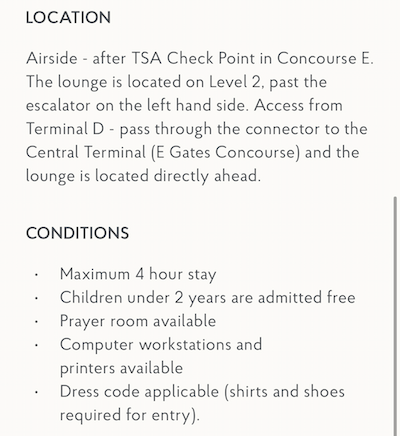 According to the app, the lounge is open 24/7, which makes it the only lounge I know of in the concourse that's open overnight.
Concourse E is accessible airside from all D & E gates, so this lounge is ideal for American Airlines passengers.
This will be the first "traditional" Priority Pass lounge in Concourses D & E, though Priority Pass members have access to three Priority Pass restaurants:
Viena, which is located landside and is probably the all around best, with great views and solid food
Air Margaritaville, which is also located landside, and is home to the 2,810 calorie pancake breakfast
Corona Beach House, which is the only airside Priority Pass restaurant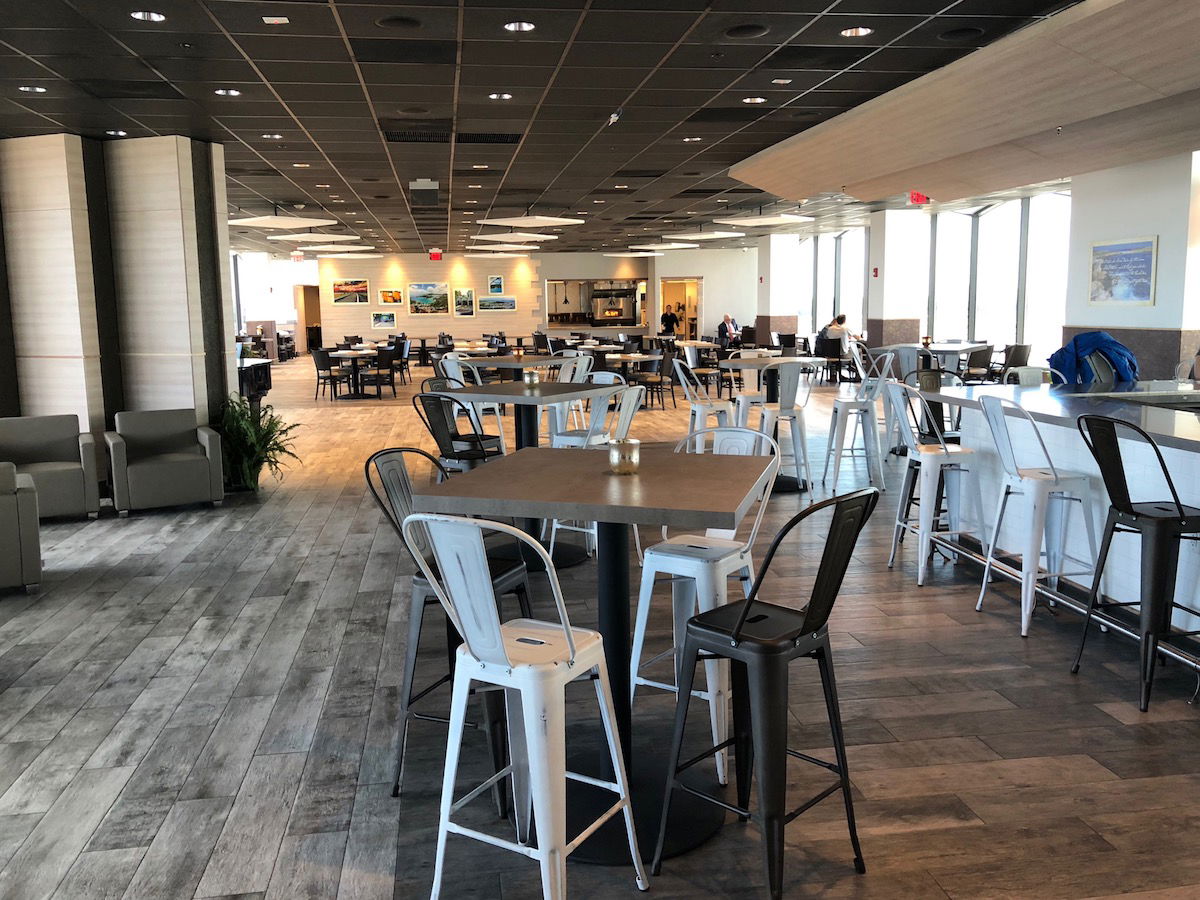 Viena, a Priority Pass restaurant
Bottom Line
It's nice to see yet another lounge option in Miami. This is exciting since it's the first "true" Priority Pass lounge in the American terminal in Miami, though there's also an Amex Centurion Lounge, a couple of Admirals Clubs, and several Priority Pass restaurants.
I look forward to checking out this lounge very soon.
I'm still curious about the location of the lounge, though, since Turkish doesn't fly from this terminal — was it opened simply because Turkish saw a business case for a Priority Pass lounge here, is Turkish changing terminals, or what?
(Tip of the hat to View from the Wing)