There's no denying that environmentalism has become an increasingly center-stage topic in recent months (and years), and in many ways that may seem at odds with frequent travel.
So today I wanted to address that, and also launch something that I hope you guys will join me with.
I love airplanes, and I also love being outside
Look, I know some people have strongly-held opinions on this stuff. Mine is that it isn't a zero-sum game; there are personal and social and political benefits to travel, and enjoying those experiences doesn't mean a person can't care about the environment at the same time.
I love nature. Given a choice, I'd always choose to travel to a nature destination over a city destination. I was in Big Sur a few months ago, and as I sit here writing this, I can exactly recall how "fresh" everything smelled with all those trees. Ahhh!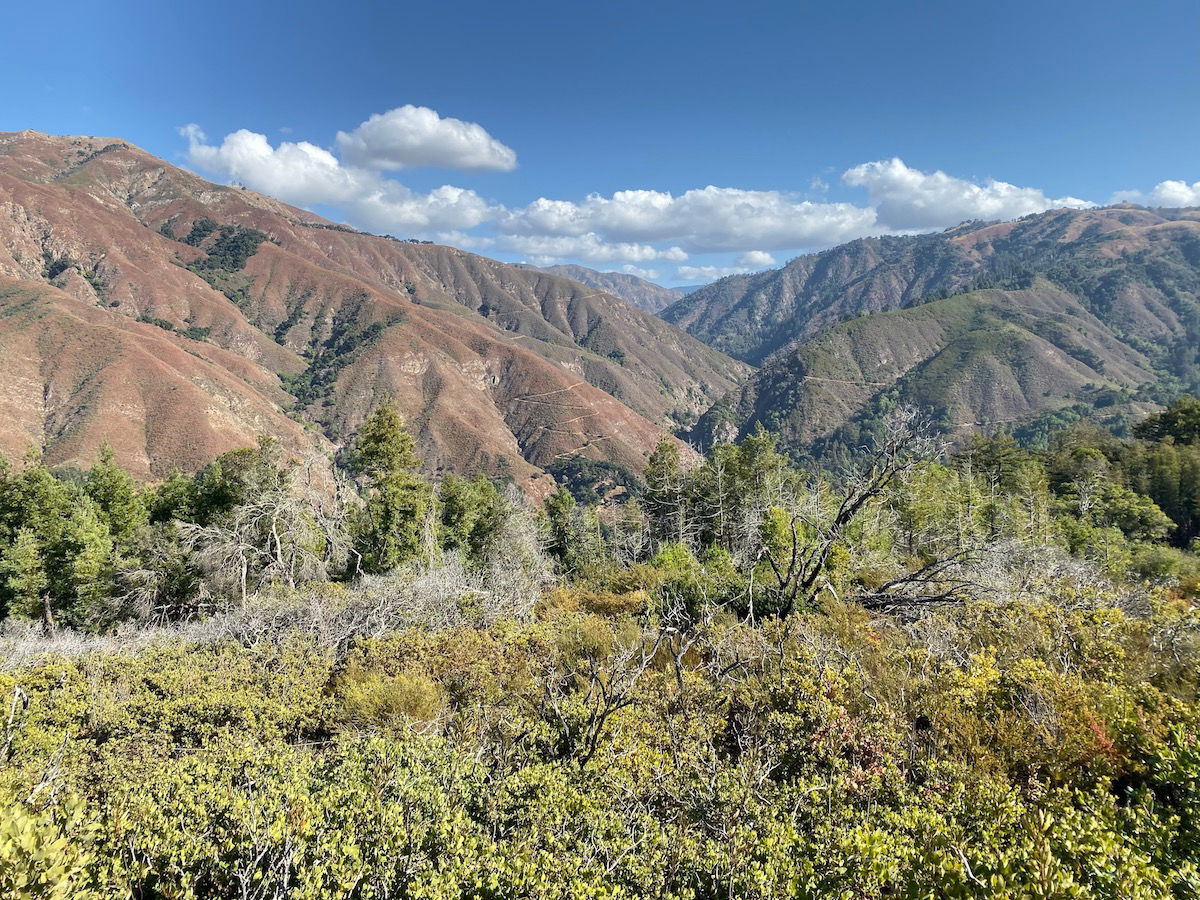 I know there's a difference between the air quality in Beijing and the air quality in Bhutan, for example. Can that difference be primarily attributed to pollution from planes? Absolutely not. But I also know planes negatively contribute to the environment. It's that simple.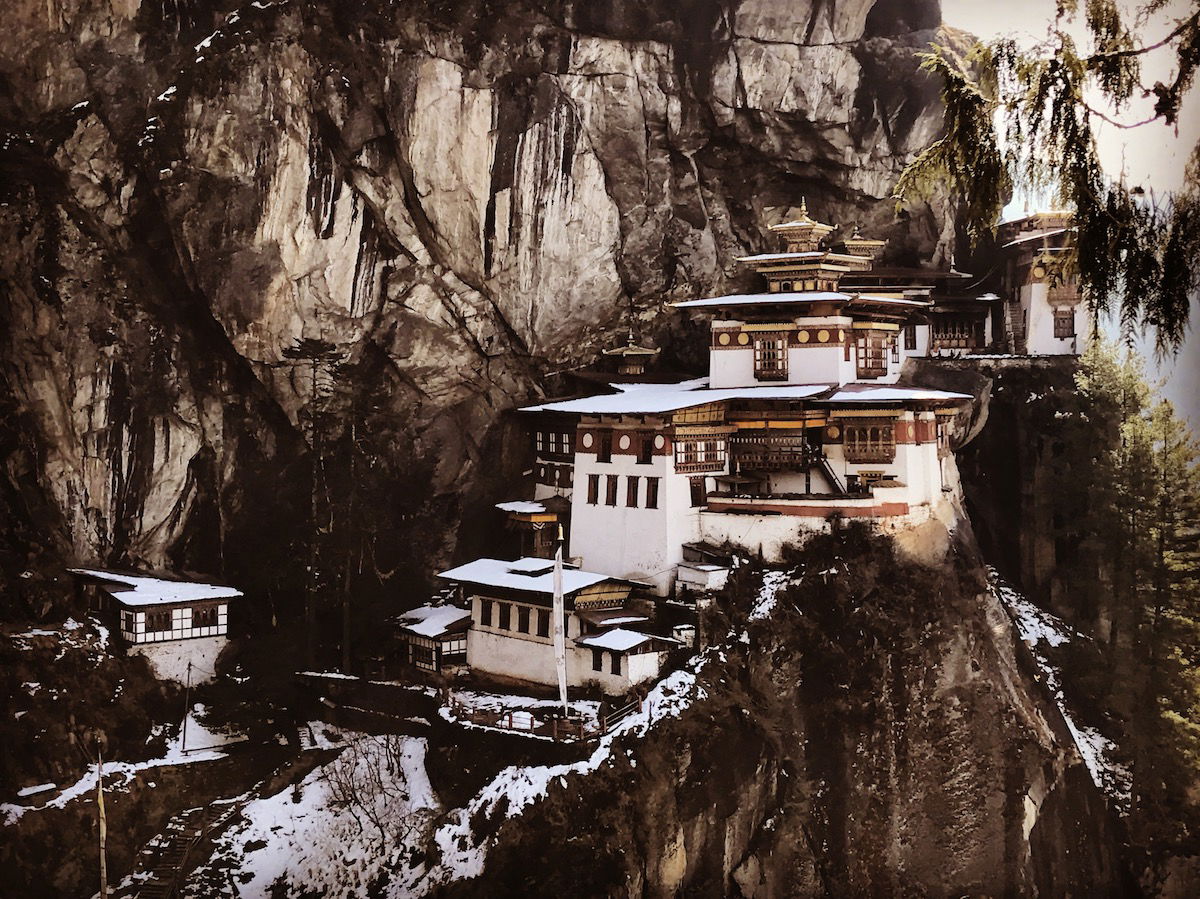 So I do think it's my responsibility as a human to do what I can to minimize the impact my actions have on the planet and nature that I love. I do that at home — I don't drink bottled water, I recycle religiously, I don't have a gas car, I live in a LEED certified building, etc. Some of these took a bit of an adjustment, but ultimately require minimal effort.
Today I'm excited to publicly share something else I'm doing in recognition of the flying that I do, and I hope some of you will join me.
Why I struggle with carbon offset schemes
We've seen some airlines start to carbon offset their flights, and I think that's great on the surface, and it's a step in the direction. However, based on my understanding of these programs, it's also a slippery slope.
While some carbon offset programs are well-managed, many carbon offset schemes can do more to assuage guilt than actually help the environment, and often lack transparency or any way to know what your money is actually going towards.
If you're just checking a box as part of a ticket purchase, it's not always clear where that money is going, how the funds are being administered, and in some cases companies are using the concept of carbon credits as a license to pollute more, which just becomes the kind of annoying virtue-signaling that everyone hates.
Similarly, if native plants are cleared by foreign companies to make space for plantations of fast-growing non-native species, there may be a short-term benefit in carbon sequestration, but at the expense of biodiversity and economic opportunity for local populations. And those trees would have to live and thrive for several generations to actually effectively counterbalance the carbon they're ostensibly offsetting.
That's why I'm taking a different path. My goal is to do something in recognition of the impact that my travel has on the environment, with the hope of making a more positive contribution to the world. I'm not pretending to "offset" anything.
An approach I hope we can all get behind
Ironically, for someone who has made a career out of oversharing, I'm actually a very private person.
As the years have gone by (and the blog continues to grow) I think it's increasingly important to not just be more transparent about my values and where I stand on things, but to try and do more good with the platform I have. And ideally in a way that resonates with you guys, and adds to the sense of community that I've always loved about OMAAT.
Tiffany and I have spent quite a bit of time over the past several months brainstorming different ways to go about this. We've talked about finding local organizations in the various destinations of trip reports, working with various environmental groups, or even just being more visible in the support of LGBTQ youth that Ford and I generally do privately.
Given that I've increasingly been planning and taking some "review trips" recently, it seemed most appropriate to focus on something that would have a positive impact on a broader scale.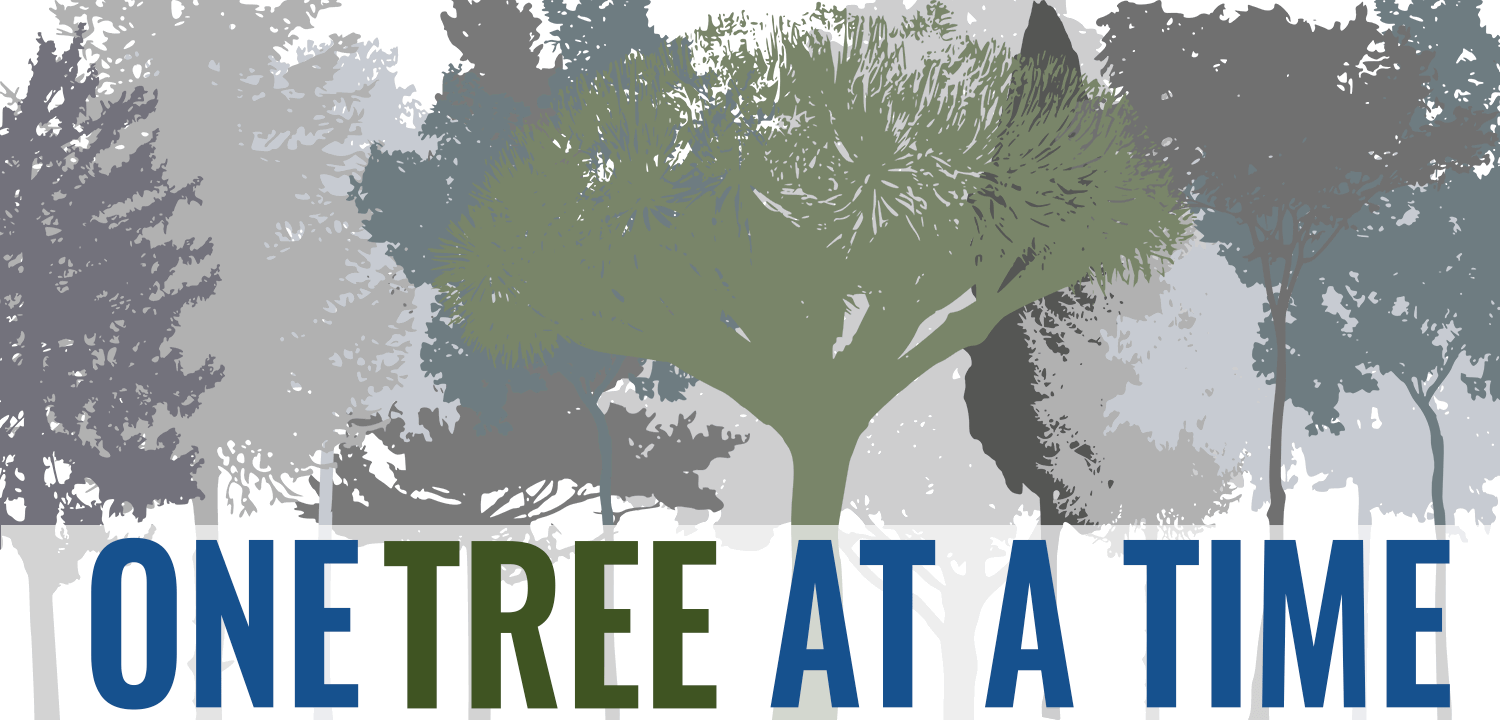 So we'll be working with a group that plants trees in partnership with local communities worldwide, and I'm really excited about the potential here.
One Tree Planted
Beyond the carbon offset schemes, there are numerous organizations out there focusing on tree planting and reforestation. We're choosing to partner with One Tree Planted because we like that their focus is broad, and that the projects they support have tangible impacts to local communities beyond just "here are some trees."
Many of the tree planting projects are tied to economic or social development work, which have a greater opportunity to influence a community than a plantation full of eucalyptus trees or sugarcane.
A few examples of recent projects they've supported:
Providing trees and coffee plants for a group in Rwanda helping establish small coffee farms and financial independence
Planting fruit trees in farmers' backyards in India to provide supplemental food and income sources
Working with a local group in Peru to teach sustainable agroforestry practices, including planting cacao trees alongside other native plants to create a "buffer zone" near a highly-threatened portion of the Amazon
Other projects are focused on targeted reforestation of native species, like replenishing mangrove forests in Southeast Asia, or areas of California and the Pacific Northwest after the forest fires of the past few years.
These aren't grandiose efforts, like trying to plant x million trees in a day or whatever — the emphasis is on smaller projects that are sustainable and have a tangible benefit to everyone involved.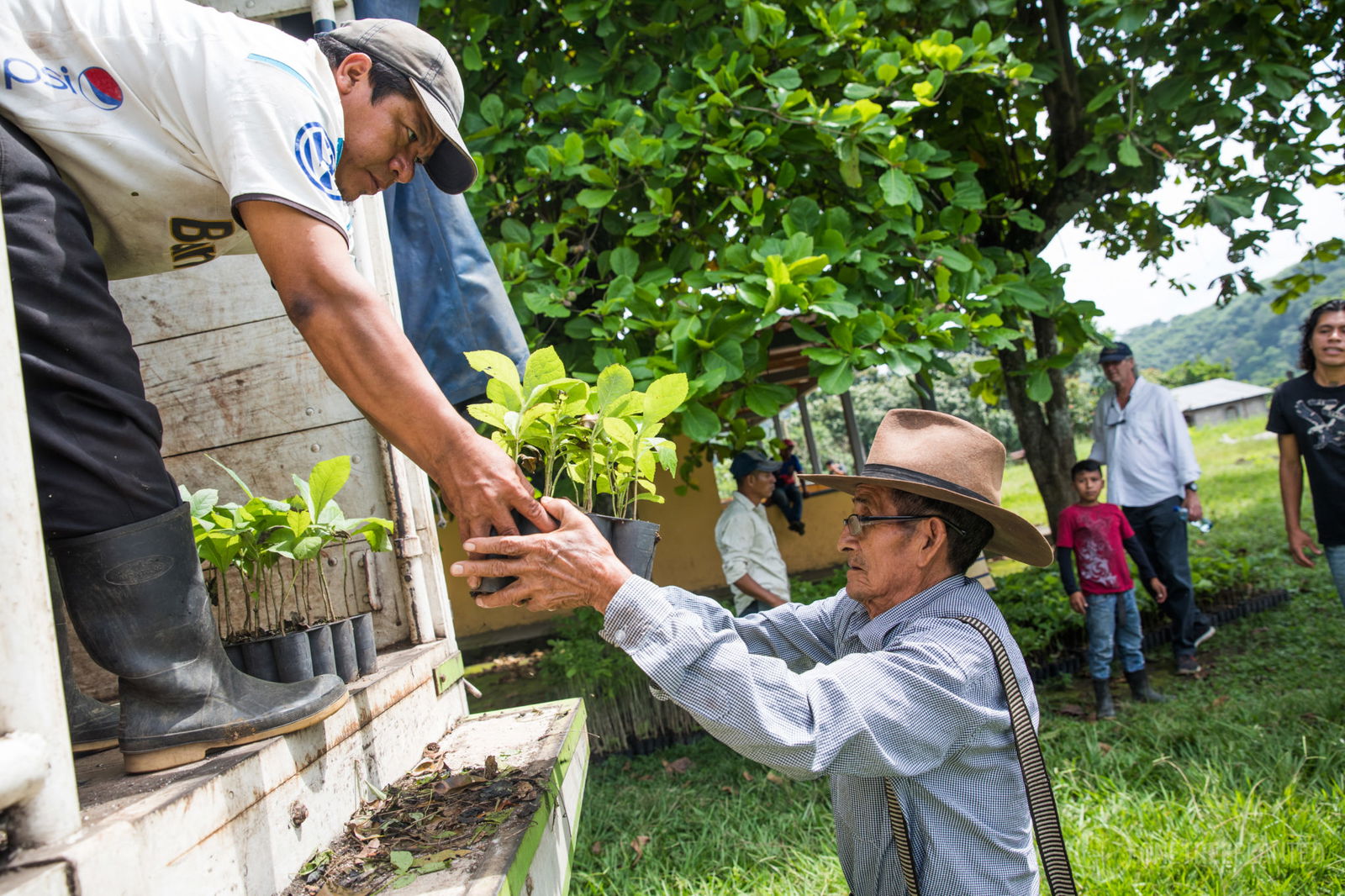 A portion of funds are also allocated to ongoing monitoring and care of the trees (not just a "plant a bunch and move on"), and the partnerships with local organizations means there's a broader and more holistic approach than many other "carbon offset" projects.
We also like the transparency around their expenses, and while there is additional overhead when working with a third-party, we feel it's a good trade-off given the reach they have, the extra oversight, and the ease of donations.
One Tree Planted is a 501(c)3 tax-exempt organization and your donation is tax-deductible within the guidelines of U.S. law. To claim a donation as a deduction on your U.S. taxes, please keep your email donation receipt as your official record. One Tree Planted's most recent IRS Form 990 can be found here.
Our One "Tree" at a Time campaign
I hope you guys will join us in this effort. To start:
I'll be personally contributing $1,000, which I'm roughly pegging at one tree for every hour of flight that Ford or I have taken in the past year, which isn't perfect math, but gave me somewhere to start (and I plan to that on an ongoing basis going forward)
On top of that, One Mile at a Time will be matching every $1 contributed by readers, up to $5,000
If this resonates with the OMAAT community, then we'll look at organizing some more specific campaigns over the year, and potentially having (or at least supporting) some tree planting events where we can all do something in person, etc. But I think this is a good start for now.
Bottom line
I'm not pretending that planting trees perfectly offsets frequent travel. For me personally, I do think it's a step in the right direction.
Ultimately I do think people should be encouraged to travel, rather than shamed — there's so much understanding and tolerance that people can gain from experiencing new cultures, countries, beliefs, etc.
So I think at a minimum we can all put some effort into at least acknowledging that flying isn't great for the environment, regardless of how major you think the impacts are.
And I'm excited about working with One Tree Planted, because it's easier for me to make sense of what they're doing, and I like the focus on benefitting local communities, compared to your typical carbon offset scheme.
I hope you guys will join us!