The information and associated card details on this page for the JetBlue Plus card has been collected independently by OMAAT and has not been reviewed or provided by the card issuer.
As some of you may recall, in late June JetBlue came out with their Points Match promotion, where they basically offered to match the points balances of Virgin America Elevate members.
This presented quite an opportunity, as Starwood is transfer partners with Virgin America, meaning you could transfer Starpoints to Virgin America, and then get those points matched.
In my case I was lucky to have just over 50,000 Virgin America Elevate points, which JetBlue would match to 75,000 points. The one catch was that I had to take one roundtrip flight by August 31.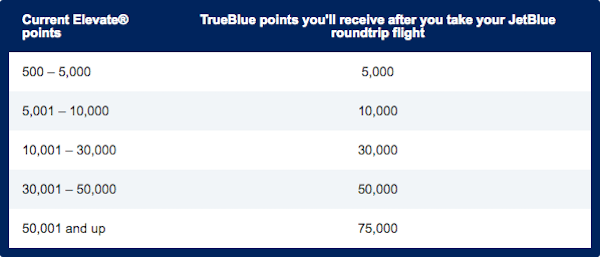 I've had a busy few weeks of travel, so only took my roundtrip flight on JetBlue yesterday, given that the promotion expires on Wednesday.
So I spent the evening flying from Long Beach to Las Vegas to Long Beach, which are basically just two 40 minute flights. The fare was rather expensive — about $250 — since I was planning last minute and flying on a Sunday. There were weekday fares of $80 roundtrip. However, this worked best for my schedule, and it seemed worth spending $250 to acquire $1,000+ worth of points.
With that in mind, I figured I'd share some thoughts about this trip and JetBlue as a whole:
Long Beach Airport is awesome
I had never flown out of Long Beach Airport before. What a nifty little airport!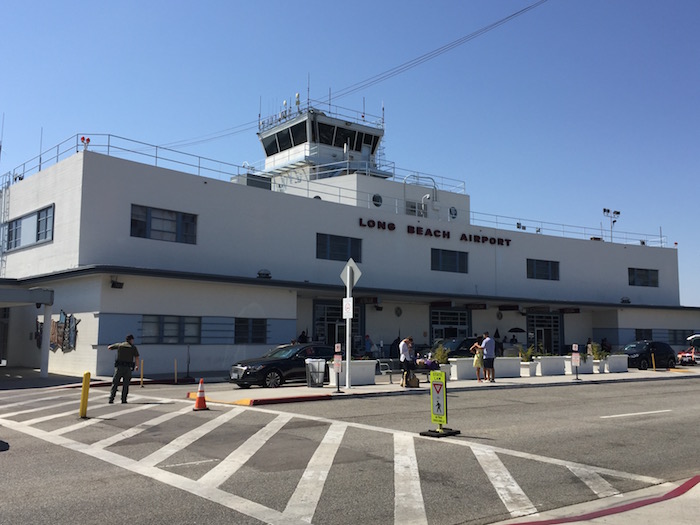 Security was a breeze, and past security was a beautiful open air space.
The terminal itself was spacious, and had plenty of seating and outlets, along with free Wi-Fi.
The airport doesn't have any gates, so all flights are boarded by ramp, which is sort of fun as an aviation geek. So I dig the airport, and would consider flying into and out of here in the future (as long as I depart during non-peak times, due to traffic to/from LA).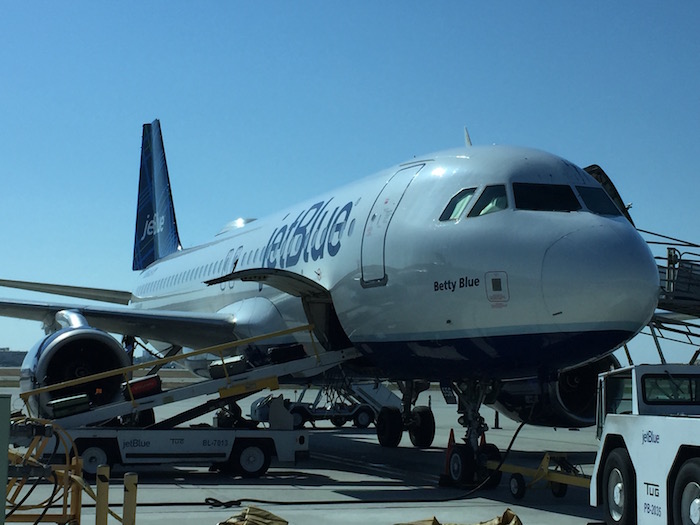 JetBlue's service is better
The last time I took an unnamed legacy airline between Los Angeles and Las Vegas, there was no service "due to the short duration of the flight." Meanwhile on JetBlue, they do a drink service (choice between a bottle of water or can of soda) and snack service (choice between cookies or Cheez-Its). Impressive!
Not all JetBlue crews are created equal
I recently flew JetBlue Mint, and was blown away by the friendliness of the crew. The crew was possibly the best one I've ever had on a US airline. I knew that Mint crews were specially picked, though have found that JetBlue offers superior service in general.
Well, that wasn't my experience on this flight. The crew wasn't actively bad, and in fairness they were working hard, but they also just weren't friendly. The lead flight attendant in particular was rather abrasive. I had the same crew both ways as well…
Why Even More Space seating is worth it
JetBlue already has fantastic pitch in economy, though the first few rows of the cabin are Even More Space seats. I booked last minute, so all the non-Even More Space seats were occupied. So I paid $25 each way to upgrade, to avoid the possibility of ending up in a center seat somewhere in the back of the cabin.
The extra legroom was sort of unnecessary for such a short flight, but there's one thing that makes Even More Space awesome — for the most part, these seats will be the last to be taken, since most people are happy with JetBlue's normal legroom. So you have the best chance of scoring an empty seat next to you if booking JetBlue's Even More Space seating. For example, in both directions yesterday I had the entire row to myself. Score!
Views, views, views!
I'm an aviation geek above all else. If there's one thing I love about flying out west, it's the views. And you can't beat a ~40 minute flight, since there's stuff to see out the window almost the entire flight.
The world sure is beautiful from above!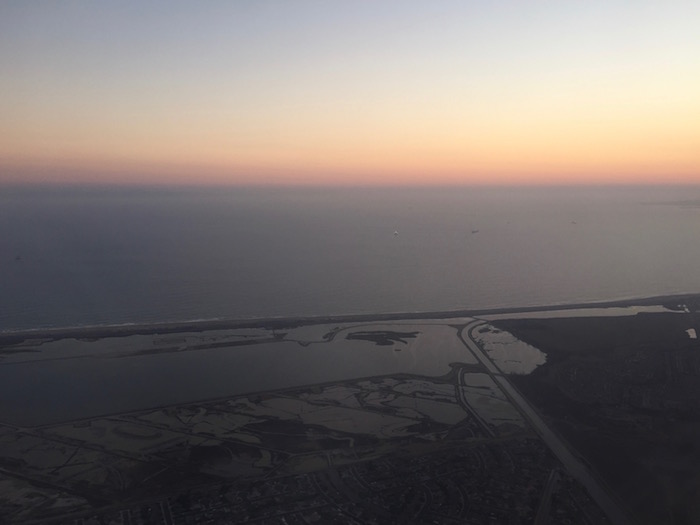 JetBlue Plus Card really is awesome
After I registered for the points match promotion I signed up for the JetBlue Plus Card, which was such a good choice.
But beyond that I earned 6x points per dollar spent on JetBlue purchases, which is in addition to the 6x points I usually earn for tickets booked through JetBlue's website, for a total of 12x points per dollar spent.
On top of that I get a 10% refund on all points redeemed, which makes my 75,000 point bonus from this promotion worth an extra 8,000+ more points. That's awesome!
The card also offers an annual points bonus, which more or less offsets the annual fee on the card.
Bottom line
JetBlue is pretty awesome overall, though like every other airline, they have their good and bad employees. However, overall the flying experience is fantastic, between free wifi, free snacks, and comfortable seating. I'm looking forward to seeing my account update with an extra 75,000 bonus points!
Did you do a mileage run (or points run, I guess) to take advantage of JetBlue's Points Match promotion? Where did you fly?