I'm not delusional about the fact that I'm delusional. I know I am.
As many of you know my parents are from Germany and I was born in New York, where I spent the first eight or so years of my life. Then for a variety of reasons my family moved to Tampa, and the rest is history. While my older brother once again lives in New York, my parents and I still live in Tampa (separately, fortunately… hi mom!).
To put it into a picture, in my mind this is what living in Tampa is like: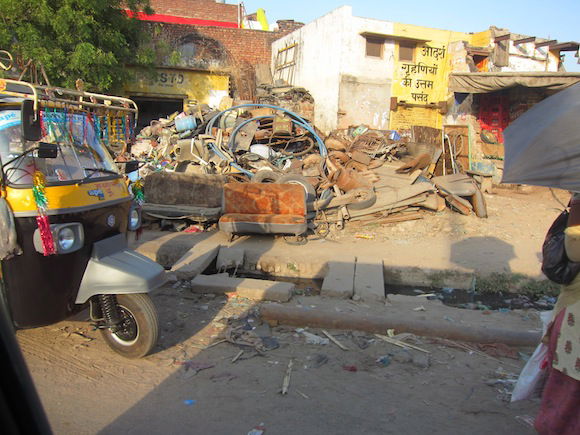 And in my mind this is what living anywhere else would be like: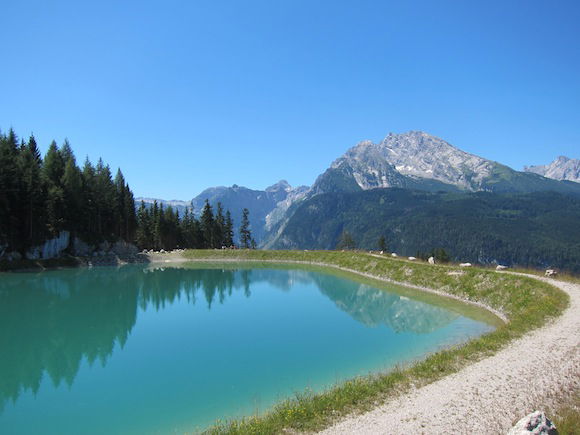 Perhaps not totally fair/accurate, but you get the point. 😉
I live in North Tampa, and I think within a five mile radius of where I live there are a handful of people between the ages of 18 and 30. That's because the area is made up almost entirely of young families, and while I suppose that's nice in some ways, it's also pretty damn frustrating as a 22 year old. But I'm a creature of habit, so I've stayed here.
Tampa has warm winters, which I love. I hate cold weather. It's also relatively cheap, which I sure don't mind. Beyond that the fact that Tampa is on a coast means it's easy to plan mileage runs and maximize trips. That would be much tougher to do living in "flyover country."
But I'm a creature of habit. Newton's first law of motion very much applies to me: an object at rest will remain at rest unless acted upon by an unbalanced force.
I haven't had a reason to move, and therefore I haven't made any changes. That being said, I graduated college last spring and my one year apartment lease is coming to an end, and I'm looking at moving.
On one hand I feel like I'd be irresponsible leaving my parents behind, if for no other reason that they're stuck in the stone age when it comes to technology, and I'm not sure they'd cope without me (not that I'm that much better with technology, but I guess it's all relative). That being said, they're supportive of me moving, and encourage me to do so. On the other hand, I need to move somewhere with more to do than the area I live in. Around here the Olive Garden is considered authentic Italian cuisine, I've been to Thailand more often than the owner of the Thai restaurant around the corner from my apartment, and the biggest hill in the area is the speed bump down the street.
At the same time I find Tampa relaxing, calm, and simple. And frankly it makes my travels all the more fun, since I get to "escape." And for someone that's constantly on the road, maybe that's a good thing. But maybe I wouldn't have to "escape" if I lived somewhere interesting?
I suppose I could move to the more interesting part of Tampa, because there no doubt is a more fun part than where I live. But then I feel like if I'm an hour from my parents I might as well be a five hour flight away. What's the difference, really?
So I need to make a decision before the end of the month, because that's the date by which I have to either cancel or extend my lease.
I don't like cities where it snows for months at a time, so I've eliminated the Northeast. I don't like the middle of the country because it's not ideal for travel. And that leaves the west coast.
My favorite cities on the west coast are Seattle, Los Angeles, San Diego, and Portland, probably in that order.
I love Seattle for the landscape and amazing summers. There's a lot of "nature" stuff to do, and I'm a fan of that. The winters are cold, though I don't think they're quite as bad as other places in the country.
I also like Los Angeles. It's such a diverse city with so many different parts that it's like having a dozen cities in one. From the quaint porn shops and hookers in El Segundo, to the nutty people on the Venice Boardwalk, what's there not to love? The weather is awesome too. Unfortunately the traffic is awful and it's really expensive.
San Diego? I think I like it. I've only been there a few times, though. The weather is beautiful and it's a place I love killing a couple of days, though I'm not sure I'd actually want to live there permanently.
Portland is cool too. Still, between Seattle and Portland I feel like I prefer Seattle, so I've kinda sorta half crossed out Portland on my list.
Anyway, I'm not sure if I'm just suffering from some sort of a "grass is greener on the other side" syndrome. Maybe I should stay where I am. Maybe I should move to a more interesting part of Tampa. Or maybe I should move somewhere else altogether. It's certainly making my head spin! Right now I'm leaning towards Seattle or Los Angeles, with a slight preference for the former since taxes are lower in Washington than California, traffic isn't quite as bad, and I like the landscape a bit more.
Anyway, as much as I'm on top of stuff when it comes to miles and points, I'll be the first to admit I'm clueless when it comes to moving somewhere without a specific reason, so I'm all ears if anyone has any thoughts.
On a more interesting note, did anyone see the "Here Comes Honey Boo Boo" marathon last night? I'm in shock and awe that there's better television than "Lizard Lick Towing" and "Operation Repo."