This has been a huge week when it comes to travel loyalty programs. First it was announced that Marriott would be taking over Starwood, and then American AAdvantage announced a huge program devaluation.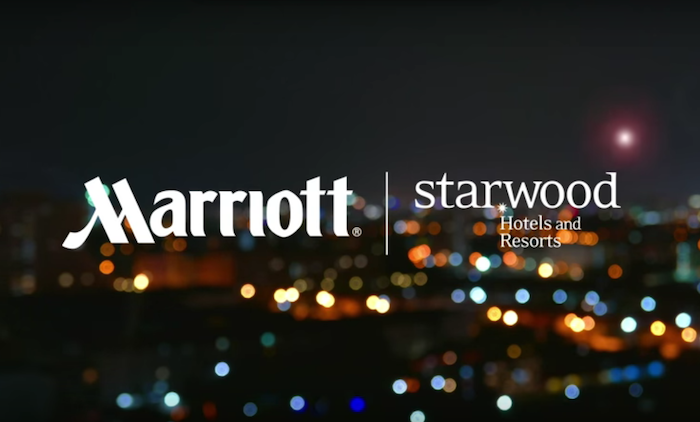 American and Starwood are two of my favorite travel brands, so suffice to say it has been a rough week for me and I've been drinking away my sorrows (with Krug in Qatar Airways' Al Safwa Lounge, naturally).
A few days back I shared my thoughts on the Marriott and Starwood merger, and what I was most concerned about. I think the media coverage regarding the potential merging of loyalty programs has been hilarious this week, and figured I'd chime in.
Marriott's CEO reassures members regarding the merger
First of all, I figured I'd pass on the message Marriott's CEO, Arne Sorenson, shared yesterday about the future of Starwood Preferred Guest and Marriott Rewards:
https://www.youtube.com/watch?v=6sg4WFo-Mfg
Man, if people could be trusted, this is the most reassuring message any SPG member could hear. He says the following, word-for-word (I'm going to bold it and make it bigger, because I love it so much):
"To state the obvious, devaluing points or member benefits is not the way to preserve and strengthen these programs."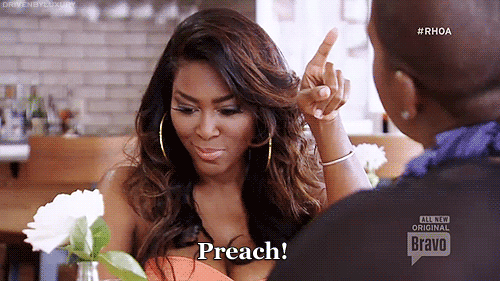 I mean, just about every quote in this is amazing and reassuring:
"This merger gives us the ability to take two great companies and keep the very best of each of them."
"We will ensure that the things you love about Marriott and Starwood are prioritized as we strive towards our vision of being the world's favorite travel company."
"Our members should take comfort in the fact that we know without a doubt that these loyalty programs are the most powerful tool we have for developing strong relationships with our guests."
"The SPG program was one of the most attractive aspects of our acquisition of Starwood."
"We plan to embrace it to create a hospitality loyalty program that values the best of both programs, and then some."
Woohoo! Guaranteed 4PM check-out, suite upgrades, etc., here we come (I would've included something from Marriott Rewards, but couldn't come up with anything redeeming about the program… just kidding… sort of). 😉
Of course I wish I could take any of the above seriously, as the message is remarkably similar to what we've heard from executives at Delta, United, and American before they merged and destroyed their programs. Everything was rosy at American AAdvantage last week until they said "yeah, forget using a loyalty program as a point of differentiation; we'll just do what they're doing."
On the plus side, I do find this quote to be especially powerful, and you can bet I'll be quoting it in the future when program changes are announced:
"To state the obvious, devaluing points or member benefits is not the way to preserve and strengthen these programs."
Chocolate-raspberry mousse and falconry
The media coverage of why SPG members are sort of sad about the potential takeover took a turn for the hilarious with a recent New York Times article, which sort of humorously distracted from the main message. The most media attention seemed to center around the quotes from an SPG Ambassador member, as well as View from the Wing.
The article has the following quote from a Starwood Ambassador member who really likes chocolate-raspberry mousse:
"They get to know all your likes and dislikes," said Charley Cullen Walters, an Ambassador-level member from West Hollywood, Calif., who runs the firm CW3 Public Relations. Mr. Walters happens to like chocolate-raspberry mousse, and most Starwood hotels know to greet him with that dessert upon check-in. But it's not all about the frills; his ambassador has helped with complex booking needs for conferences and clients, and he's worried that service will deteriorate as Starwood gets folded into the much larger Marriott network.
And then it has the following quote from View from the Wing, who enjoys falconry and not sitting in the fifth row at the beach:
"Ritz Carlton Grand Cayman, if you don't put your book down on a beach chair at 8 a.m., you're in the fifth row back from the beach," Mr. Leff said. "They're not unique, special places." Speaking of unique, Mr. Leff noted he is looking forward to a planned stay at Al Maha, a Starwood Luxury Collection resort in Dubai, in part because it offers falconry.
Having done the falconry at Al Maha, Gary, let me tell you it's nothing to get too excited about. 😉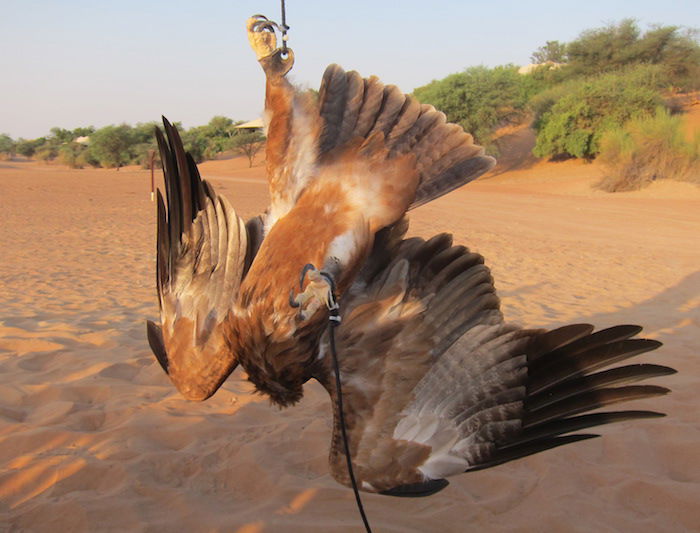 Of course since this is the internet, the discussion quickly devolved into the horrors of not receiving chocolate-raspberry mousse at check-in, hotels without falconry as an activity, and being stuck in the fifth row of a beach when on vacation.
Naturally this was blown out of proportion, but to some degree I feel like the writer was trying to poke fun at the demands of Starwood guests. I'm still laughing about the comments on the article, personally, and mean all of the above in a very lighthearted way.
But it sort of detracted from the legitimate points which were being made in the article, about how SPG and Marriott Rewards are fundamentally different programs.
The insightful follow-up article
Perhaps even more interesting than the original article was the follow-up article, where readers, SPG members, and even SPG associates responded to the original article. It's worth taking a look at, if for nothing than the picture of a falcon serving chocolate-raspberry mousse.
Following the original article, Starwood sent the Ambassador member a chocolate-raspberry cake with says "We Still Care" on it: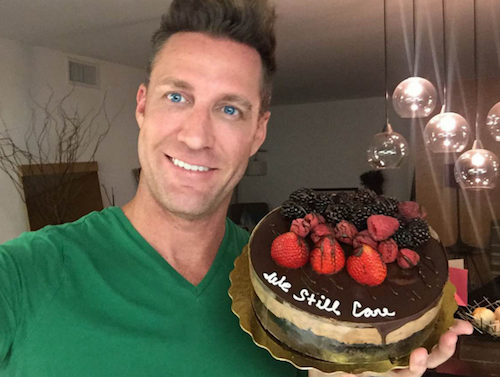 The article has some really insightful comments, like the following:
"An organization's excellent performance in guest/client satisfaction is always a means to an end and never an end in itself," she wrote. That is, Starwood will stop sending mousses (and entire mousse cakes) if that ceases to be the way to make the highest profits. "The moral: Never fall in love with an organization."
That's certainly true. The reality is that part of what makes World of Hyatt and Starwood Preferred Guest such good programs is that they need the programs to get people to stay with them. They don't have nearly the global footprint of Hilton, IHG, or Marriott. As Gary is quoted as saying in the original article:
"In general, the smaller programs are ones that treat elites better," said Mr. Leff, who maintains upper-tier elite status with Starwood, Hyatt and Hilton. "It's not hard to just fall out of an airplane into a Marriott. You have to make a choice to be loyal to Starwood."
Marriott doesn't need to offer as rewarding of a loyalty program. And when they add even more hotels to their portfolio, they'll have even less of an incentive to offer such elite benefits. So it's silly to think things won't change, and to think the program won't devalue, will offer a similar value proposition, etc.
Perhaps the most interesting comment comes from a manager at a Starwood-affiliated property, who is looking forward to the merger, as he (basically) thinks Starwood elites are over-entitled:
"Starwood's business plan seems to revolve solely around wooing 'elite' travelers by offering more and more ridiculous benefits that are often simply not feasible from a hotel operations standpoint," the manager wrote, asking to remain unidentified so he could speak frankly about his property's network. "This strategy has made tyrannical monsters out of some guests, who seem to have internalized their 'Elite Status' as an integral part of their identity, almost as if it were a major life achievement."

More manageable promises — for example, making late checkouts subject to availability, as Marriott does — would certainly make life easier for hotel operators. Setting lower expectations could even help the brand improve its reputation for consistency. As Mr. Leff said of Marriott, "they don't promise a lot, so they never fail to deliver."
And the article even has some downright hilarious quotes:
One commenter managed to combine all three themes. "My chocolate-raspberry mousse has to be brought to me at the beach," said MJB, from New Jersey. "At my first-row beach chair. By a falcon."
Bottom line
Not only has the mainstream media coverage of the Marriott & Starwood merger been hilarious, but it has also been insightful, partly thanks to the response to the humorous quotes, which got a lot of attention.
It's nice that Marriott's CEO recognizes the value of loyalty programs on the surface, but there are two things which I think are almost undeniable and understandable:
Big, faceless corporations with shareholders don't do nice things because they feel like it, but rather because it benefits their bottom line
Smaller hotel chains often have better loyalty programs than big hotel chains because members have to go out of their way to stay at them; you can stay at a Marriott-affiliated property just about anywhere in the world, while it takes more effort to stay at a Starwood property
The world's largest hotel chain doesn't need to offer an exceptional loyalty program to get guests to stay with them; the portfolio of properties they offer along with an average loyalty program are enough
What say you?