The new Tom Bradley International Terminal at LAX is hands down the nicest terminal at LAX, and arguably the nicest airport terminal in the US.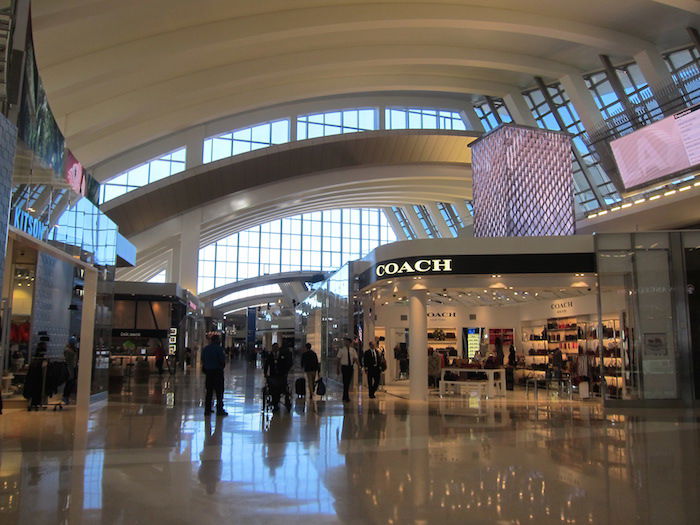 Tom Bradley International Terminal LAX
I've reviewed the Korean Air/SkyTeam Lounge, Star Alliance Lounge, and recently visited the Qantas/oneworld Lounge at LAX. All three are better than virtually all of the other lounges at LAX.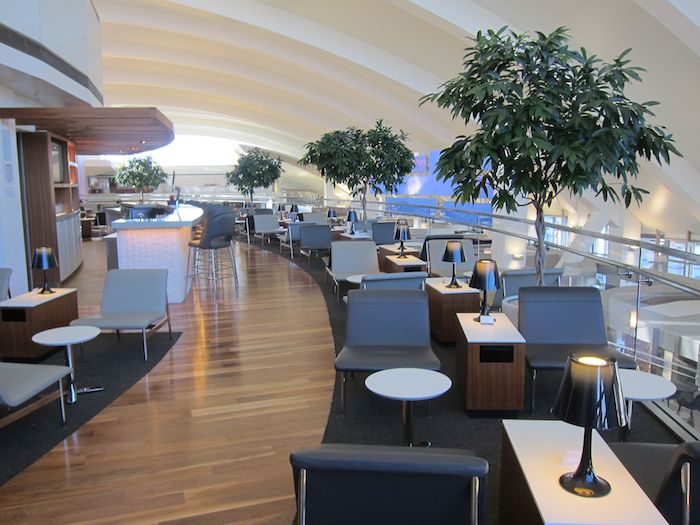 Star Alliance Lounge LAX
I've been asked by quite a few readers whether it's possible to access a different terminal at LAX than you're flying out of, presumably to maximize lounge usage. I was under the impression that the answer was "yes," though hadn't found it in writing.
Reader Lucas pointed me towards the below Tweet by LAX from September, which suggests that it is now possible to access any terminal at LAX with a same day boarding pass and government issued ID:
Enjoy every terminal amenity even if you're not flying from that terminal! Have boarding pass for same-day travel & enjoy! #LAX101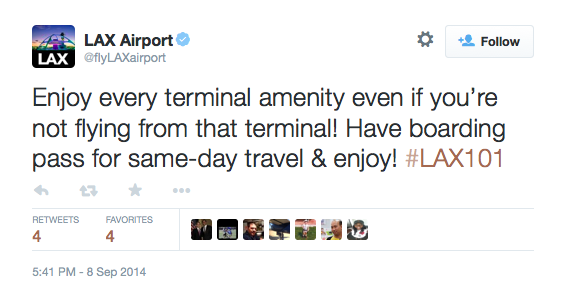 Of course the above is specific to TSA policies for the airport, which is totally different than lounge policies.
So what?
Not only does this mean you have access to better shopping/plane spotting/public facilities, but in theory it should also mean you have access to better lounges.
Star Alliance
For example, the access policy for the Star Alliance Lounge LAX is as follows:
First Class boarding pass holders are welcome to use the exclusive First Class Lounge. Business Class, Star Alliance Gold status holders and other eligible guests are welcome to use the impressive main lounge.
So in theory as a United Star Alliance Gold member (for example) traveling on a domestic ticket you should be able to use this lounge, assuming your layover is long enough. You definitely can get past security, and per the rules there's nothing excluding you from being able to access the lounge. The only restriction on United Star Alliance Gold members is that they can't use United Clubs on domestic itineraries — the same isn't true for other Star Alliance clubs:
United Star Alliance Gold customers may only access the United Clubs within the U.S. when traveling in conjunction with a Star Alliance international flight.
Other Star Alliance Gold elite members receive even more clear cut access to the lounge.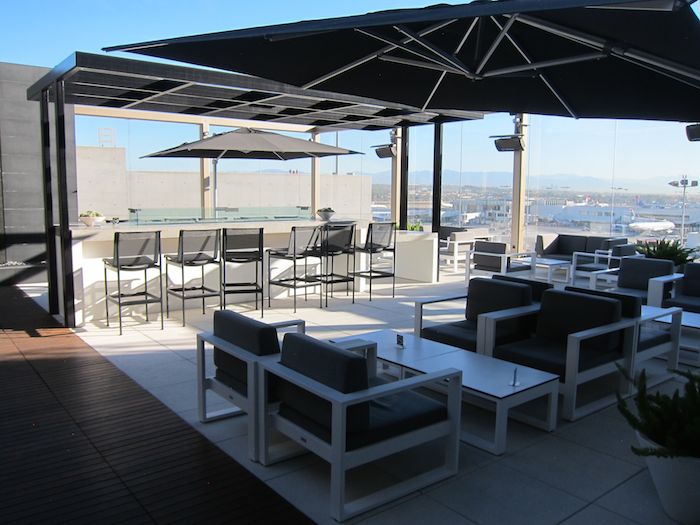 Star Alliance Lounge LAX
oneworld
Oneworld Sapphire & Emerald members should be able to use the oneworld lounge even when flying American, except for those that have status through American and US Airways. That's because the oneworld lounge access rules have the following exclusion:
American Airlines AAdvantage® members and US Airways Dividend Miles members, regardless of their tier status or class of travel, are not eligible for lounge access when traveling solely on North American flights within or between the U.S., Canada, Mexico (except Mexico City), the Bahamas, Bermuda and the Caribbean.
But as a oneworld Sapphire or Emerald member through an airline other than American, you should be able to use the oneworld lounge even when traveling domestically on American out of a different terminal.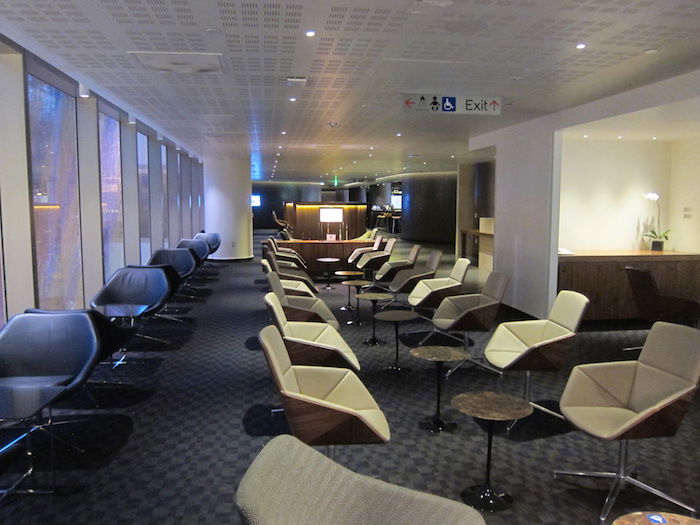 oneworld Lounge LAX
SkyTeam
SkyTeam Elite Plus members receive lounge access when traveling internationally on SkyTeam. Per the SkyTeam lounge access policy:
SkyTeam Elite Plus members, regardless of their travel class, are allowed access to a SkyTeam lounge at a particular airport if traveling on or connecting to/from a same-day international flight operated by a SkyTeam member airline. Simply present your same-day ticket for an international SkyTeam airline flight and a valid Elite Plus membership card.
All that being said, the Korean Air Lounge is one of the weakest at Tom Bradley International Terminal, so I don't think it's worth going out of your way to use it. It's also a Priority Pass lounge, for what it's worth.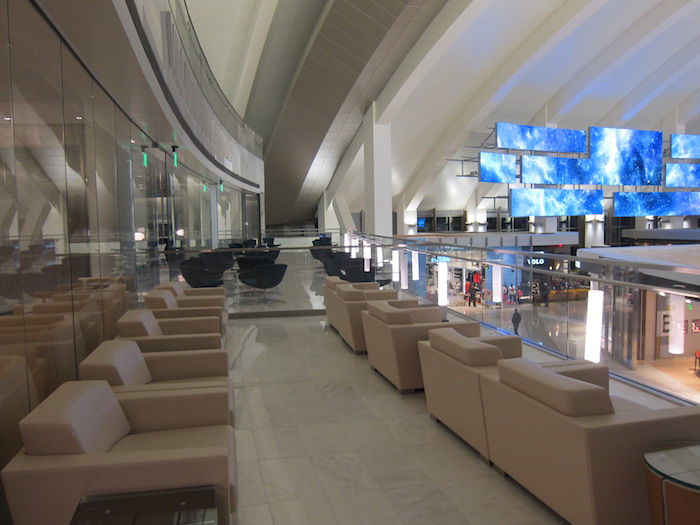 SkyTeam Lounge LAX
A word of caution
You should have no trouble clear security at a different terminal than you're flying out of, but I can't guarantee you'll get lounge access. While the rules are clearly written, keep in mind that sometimes agents might not be trained on them, and they may have never seen someone trying to access the lounge when trying to fly out of a different terminal. So there may be a bit of a learning curve here.
Bottom line
Ultimately I wouldn't go out of my way to plan a long layover at LAX for the purposes of lounge hopping at Tom Bradley International Terminal. That being said, if you find yourself with a long layover, don't want to go out, and don't want to visit In-N-Out, heading over to TBIT might not be a bad idea.
Has anyone ever tried this, and how did it work out?