For much of the year Delta SkyMiles has had access to only a sub set of Air France's award space. Reasons have ranged from technical issues to intentional blocking, though now it's certain that it's the latter.
In theory this isn't really wrong on the part of Air France. I can understand that they release a lot of award space and that they'd want to release more award space to members of their own frequent flyer programs than those of partner frequent flyer programs. It does somewhat undermine the concept of an alliance, but they wouldn't be the first airline to do so.
For the past several months the main issue has been how deceiving Delta has been about displaying Air France award space.
Take this example of award space between Toronto and Paris on October 5: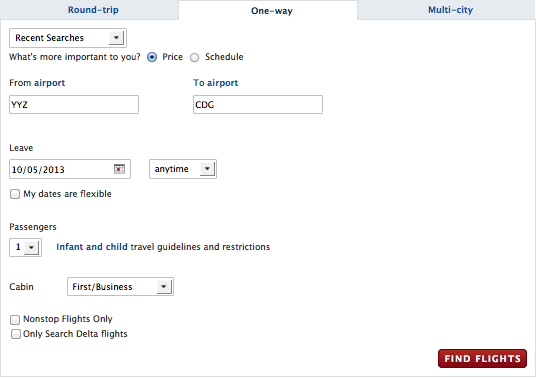 There happens to be Air France award space on this flight, though Delta doesn't want you to know that. When you search award space here are the first couple of options that come up, which are supposedly the "best match:"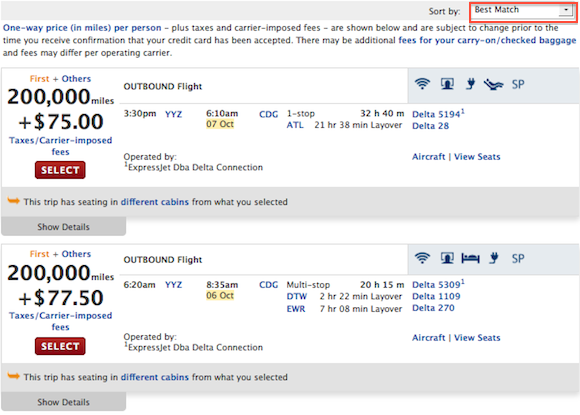 Meanwhile, if you change the search parameters to "# of Stops" or "Miles Per Passenger" the Air France option will show up, which otherwise only shows at the bottom of the page:
This is downright deceptive, because surely no one can say with a straight face that a trip with two connections is better than a nonstop flight at half the cost, right (unless you 're earning miles, of course)? 😉
But let's forget the deception for a moment. Best I can tell, Delta doesn't have access to a single transatlantic Air France business class award seat between September 1 and September 29.
Meanwhile Air France has space for at least two passengers every single day out of Toronto: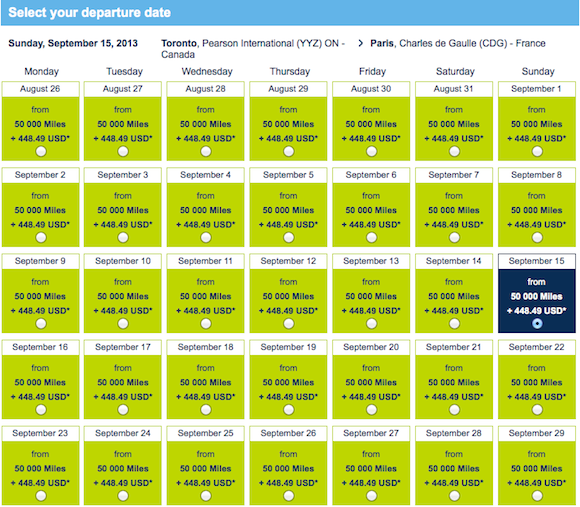 And every single day out of Washington: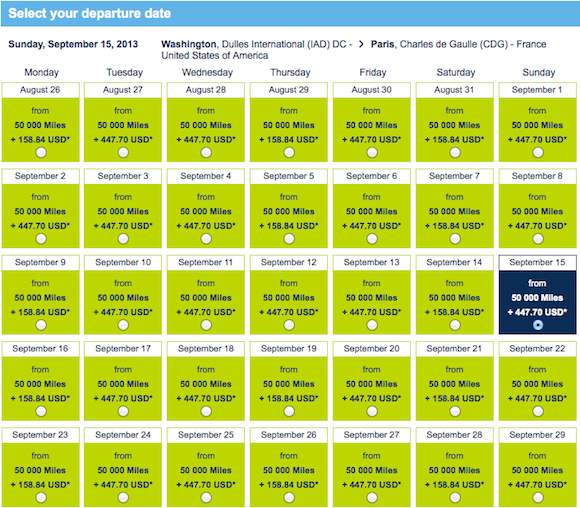 And all but a handful of days out of New York: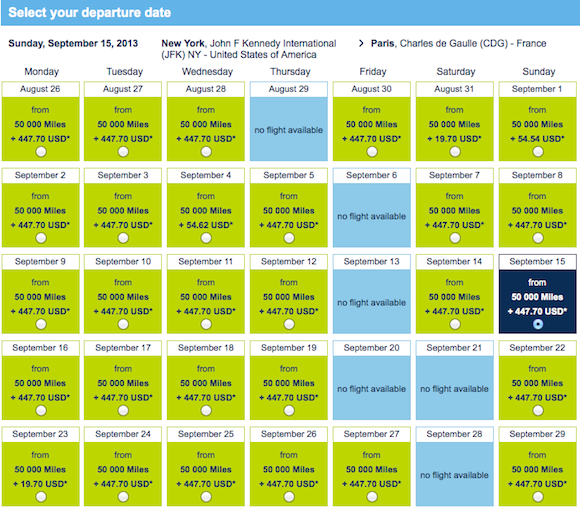 Like I said, my issue here isn't that they're only releasing a subset of their award space to SkyMiles members. I might not love it, but I can understand it. My issue is that they're blocking space on all routes for weeks at a time, when they're often releasing at least nine award seats per flight to their own members. And then Delta trying to "hide" the little space that is there only adds insult to injury.