I'm a big fan of Thai Airways. I love their first class experience, how much award space they release, and the fact that every flight with them is a lottery as far as aircraft type goes (they love substituting planes at the last minute).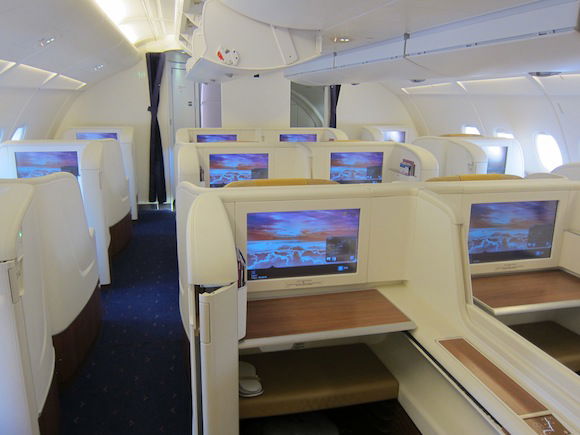 Thai Airways A380 first class
Nowadays it can make sense to credit miles to foreign airline frequent flyer programs, given how many devaluations we've seen with US airlines. In the Star Alliance, Aegean, Air Canada, ANA, Asiana, and Turkish all offer fairly lucrative programs, just to name a few. Which program makes the most sense for you really depends on your redemption goals.
I can't say I've ever considered crediting miles to Thai Airways' Royal Orchid Plus program, and especially won't consider it after today.
Thai Airways has just announced a massive devaluation to award redemptions made through their Royal Orchid Plus program, which kicks in for bookings made as of September 1, 2014.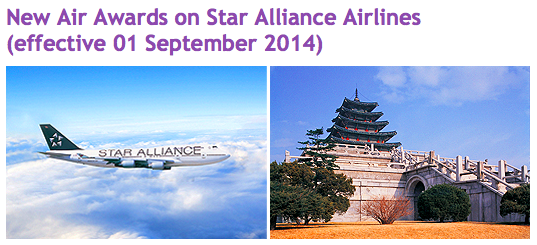 Here are the old and new Royal Orchid Plus award charts:
How drastic are the changes? As y'all know, I like to redeem miles for international first class, and my single favorite award redemption is probably for travel between the US and Southeast Asia. While I've never personally redeemed miles through the Royal Orchid Plus program, I was curious how much my favorite award went up in cost.
I looked at the award chart, and the cost for rondtrip first class award travel between "Asia 1" (which includes Thailand) and North America is currently 264,000 miles.
So then I looked at the new award chart, which kicks in a couple of months from now. For travel between "Asia 1" and North America it listed a cost of 264,000 miles. See, this devaluation can't be that bad if they're not raising the cost of my favorite award… right? 😉
And then I read the terms and realized that they switched the award chart from displaying roundtrip costs to displaying one-way costs. That means the cost of a first class redemption between Asia and North America went up by 100%!
That's not the only region, either. The cost for business class travel between "Asia" 1 and Europe went from 144,000 miles roundtrip to 144,000 miles one-way. First class in the same region went from 207,000 miles roundtrip to 207,000 miles one-way.
Ouch, ouch, ouch. And we thought the Hilton and United devaluations were bad…
Bottom line on Thai Royal Orchid Plus changes
While I appreciate that they're giving advance notice here, I think Thai has completely lost it with these changes:
I can't imagine they have anywhere close to as many frequent flyer program members or redemptions as the major US airlines or even the "top" Asian airlines, so I highly doubt they were dealing with more redemptions than they could handle
If we're being honest, their product isn't really competitive with the top Asian airlines, so you'd think they wouldn't want to make their program substantially worse than the competition, to give people even less of an incentive to fly with them
Just wow…