For me it's the little things which make the experience with an airline or hotel. For example, a suite upgrade is of course nice, but something from my Starwood Ambassador which makes me smile is even better.
The problem is that the same is true in reverse as well — it's the little things which leave a very bad taste in my mouth with airlines and hotels. It's fine if my upgrade doesn't clear or if a seat is angled flat or if a hotel is past its prime, but when I run into a situation where an employee puts in zero effort, it drives me mad.
Case in point, I was flying from Las Vegas to Los Angeles on American yesterday. I was booked on the 8:55PM flight, but wanted to stand by for the 6:45PM flight. I got the airport at around 5:45PM, and got in the priority check-in line to add myself to the standby list (I wanted to do it before going to the gate in case the security line was super long, which could have caused me to miss the cutoff for being added to the list).
There were five people ahead of me in line with one agent working. However, I saw kiosks at the other end of the check-in area, which no one was using, so I went up to one of them to try and add myself to the standby list (which is usually possible). I got an error message.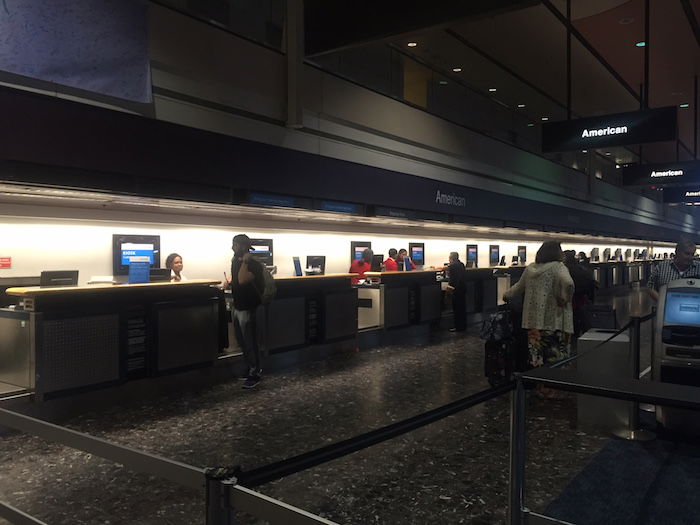 There were three American agents at the counter by the kiosks, presumably intended to help if people have issues. Since I got an error message and there was no one waiting, I went up to one of the agents, where the following conversation happened:
Me: "Hi, could you please add me to the standby list for the earlier flight from Las Vegas to Los Angeles?"
Agent: "Did you try to use the kiosk?"
Me: "Yes, it gave me an error message."
Agent: "Did you get a printout?"
Me: "No, it didn't print anything. But you can add me to the list, right?"
Agent: "I'm not allowed to help you."
Me: "Seriously?"
Agent: "You need to use the kiosk and get a slip of paper before we're allowed to help."
What kind of business doesn't "allow" their employees to help customers? That's institutionalized incompetence if I've ever seen it.
I sort of just said "wow" and gave her a look, and then she reluctantly took my mobile boarding pass. She typed for a while and then printed out a boarding pass… for the same flight my mobile boarding pass was for.
Me: "I already had my boarding pass, I wanted to be added to the standby list for the earlier flight, please."
Agent: "We're not allowed to help with that, you're supposed to see an agent over there."
Me: "Maybe I'm confused, but are you contract workers and those are American agents over there, or why?"
Agent: "No, we all work for American."
This situation annoyed me. What kind of a company has a policy where employees who aren't busy aren't allowed to assist with customers unless they first try something on a machine (and even when they do and there was an error, they insist they still need a printout saying so)?
As much as I'd like to be mad at the agent, it's my understanding that this is in fact American's policy. Based on my understanding, the agents at many stations are instructed not to manually help customers unless they try the kiosk first…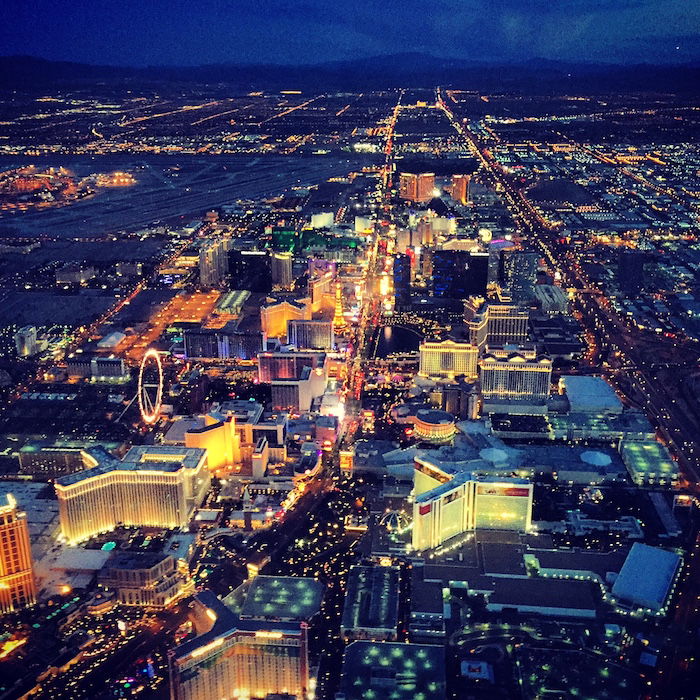 Am I the only one who finds this policy ridiculous?