A few days ago I visited the new Hamad International Airport in Doha, Qatar.
It's an impressive airport, and there are lots of interesting things about it.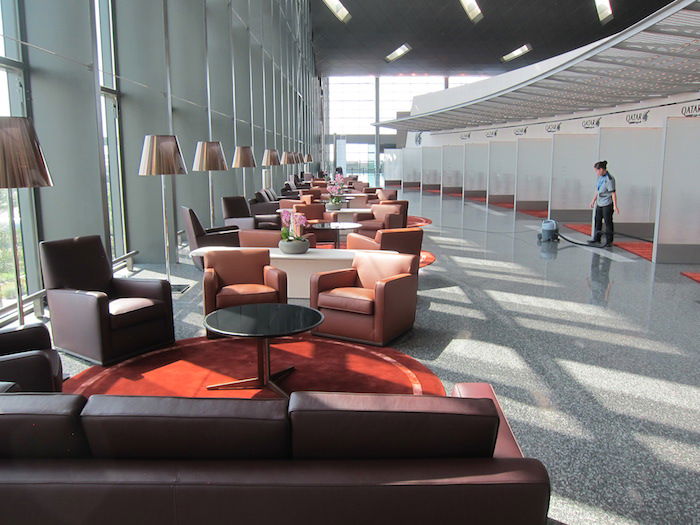 Qatar Airways first class check-in Hamad International Airport
In my opinion nothing quite matches the 6.8 million dollar, 23 foot, 35,000 pound teddy bear in the middle of the departures hall, though. Apparently it was bought by a member of the Qatar royal family, and they're basically using the airport as a storage unit.
Now in theory a teddy bear sounds like a cute thing to put on display at an airport… except not in this case.
The bear looks bad enough from the front – there's a lamp directly over its head, as if an interrogation is happening.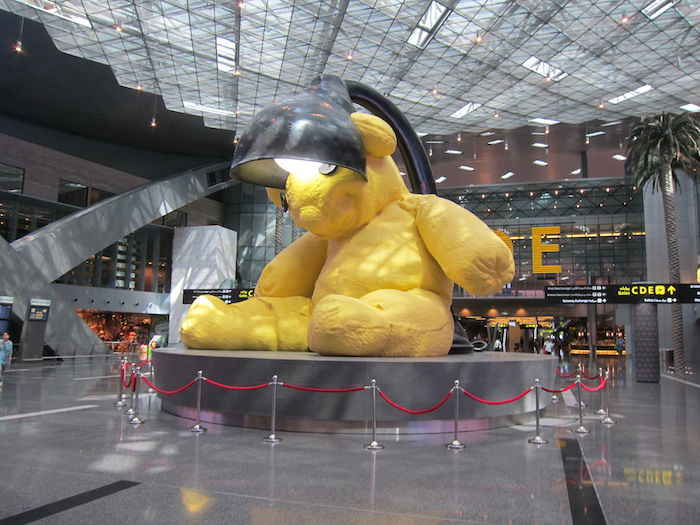 Teddy bear at Hamad International Airport
But when you go around the back it's even worse. The lamp is literally lodged inside of him.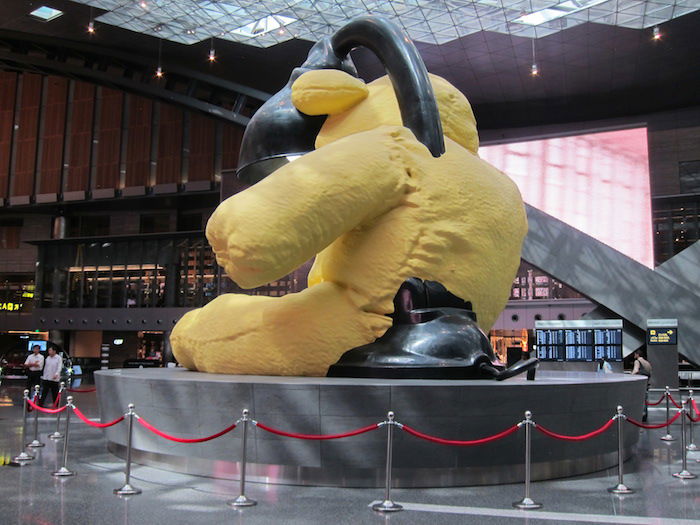 Teddy bear at Hamad International Airport
WTF?! That's enough to give anyone a nightmare!