A bit over a week ago I wrote about how Royal Jordanian is offering a status match promotion. While several oneworld airlines are offering status matches to former airberlin topbonus members (as the airline goes out of business), Royal Jordanian has a promotion open to members of other programs as well.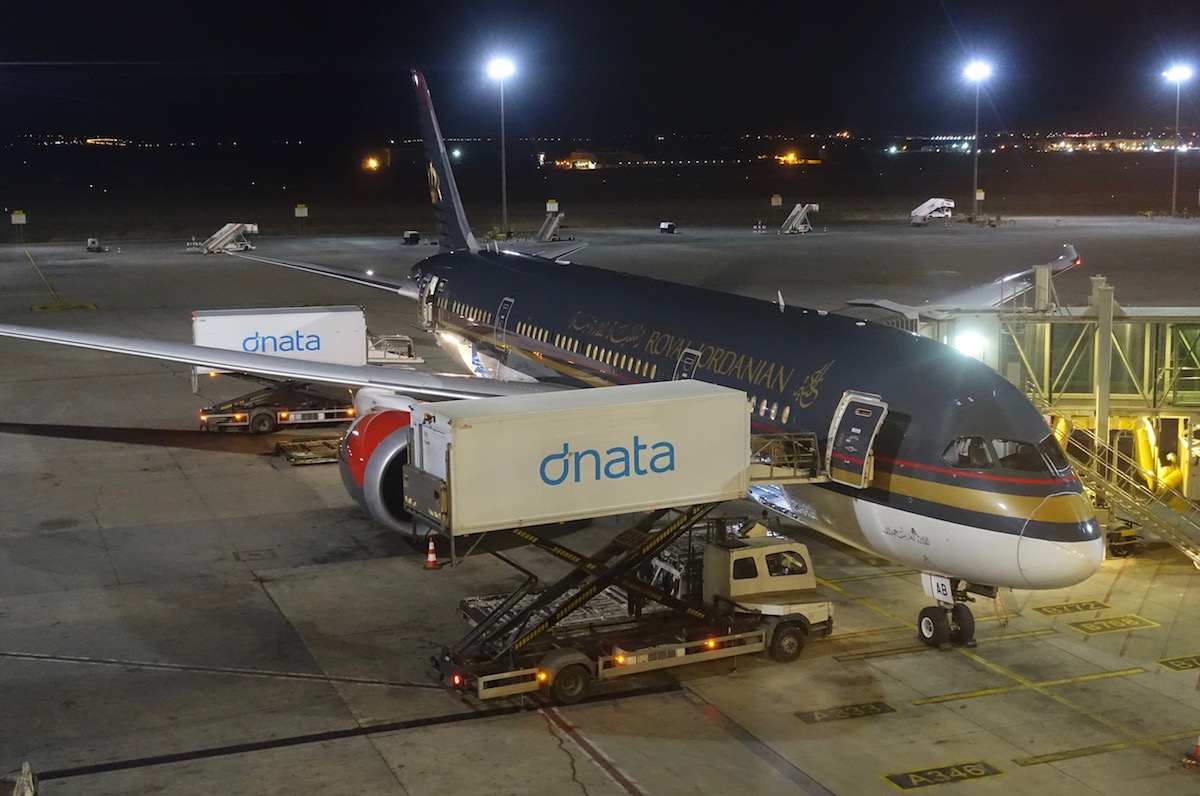 What makes Royal Jordanian unique is that they're willing to match all the way up to their Platinum tier, which is the equivalent of oneworld Emerald status. To take advantage of this offer, they're requiring quite a bit of documentation, including 12 months worth of mileage statements, a recent boarding pass showing your status, a copy of your elite card, etc.
The other hurdle they're adding is that you'll only be given the status after earning 5,000 status miles with Royal Jordanian (you have to earn these by flying Royal Jordanian, and not by flying on their oneworld partners). Your status will then be valid for a year, and can be renewed for a further two years by earning a further 20,000 status miles.
That's potentially really lucrative. Keep in mind that even if you primarily fly American, you could get a ton of value out of this:
At the time that Royal Jordanian first published their status match promotion, I couldn't even sign-up for the Royal Plus program, as I was getting an error message. Finally I was able to sign-up, and reached out to Royal Jordanian to get more information and to confirm they were still offering this promotion. Here was their response:
Thank you for your email below and for your interest in our Frequent Flyer Program -Royal Plus

Please note that Top Tier Status Match offered by Royal Jordanian for members holding a top tier status from a major competing airline, equivalent to Royal Plus Platinum or Gold only, and holding a valid loyalty card from the airline, and it is based on the following conditions:

1-       The frequent flyer member must be a current Elite member with a valid membership from the airline.
2-       A recent boarding pass that shows your current status.
3-       A picture of the physical card and a statement of account for the past 12 months.
4-       Should register in the Royal plus program.
5-       Provides a booking and a ticket on Royal Jordanian; noting that the card upgrade and benefits would only be activated after a minimum of 5000 award miles that must be accumulated in the Royal plus account
6-       Status match will be granted once only for the same member.
7-       Member must achieve 20,000 miles within the first 12 months to keep the matched status, otherwise the card level will be demoted.
8-     The processing and approval of each status match request is left at the sole discretion and judgment of Royal Jordanian Airlines.

Upon the attached , we still need a copy of your recent statement and a boarding pass that shows your AA number , and once you add the first 5000 miles in your RJ account against a flown RJ tickets the status match offer will be followed .

Thank you once more for your interest and we look forward to welcome you on board our flights at all times.
I'm very tempted to take advantage of this. I could easily earn 5,000 status miles with a paid business class ticket on Royal Jordanian from Cairo to Bangkok, which costs just ~$670. That could very much be worth it for the benefits I'd get. It could even be worth it to earn the 20,000 further status miles to have the status be valid for another two years.
The more I look at the program, the more I'm tempted to go for this.
Anyone else considering going for a status match with Royal Jordanian?