Hello from Lisbon, where we're about to fly TAAG Angola to Luanda. I can't even describe how excited I am about this flight. As an airline product geek I love not knowing what to expect, and I truly have no clue what to expect. None whatsoever. I don't think I've ever boarded a flight with fewer expectations than this, since there are no TAAG first class reviews out there, as far as I know.
Our TAAG adventure started before we even got to the airport. Our Uber driver to the airport was Angolan, and he was in disbelief when he found out we were flying to Angola. As he bid us farewell he said "you will have an amazing time in my country… be careful." That's reassuring. 😉
My concern going into this flight was if they had issues with picture taking, since not being allowed to take pictures would largely diminish the value of this review. I ran into this issue on Uzbekistan Airways last year.
Well, we're off to a rough start on that front.
As we approached the TAAG Angola check-in counter at Lisbon Airport, a security officer approached us:
"Where is your ticket?"
"It's an electronic ticket."
"Let me see it."
"It's electronic."
"I need to see a copy of it."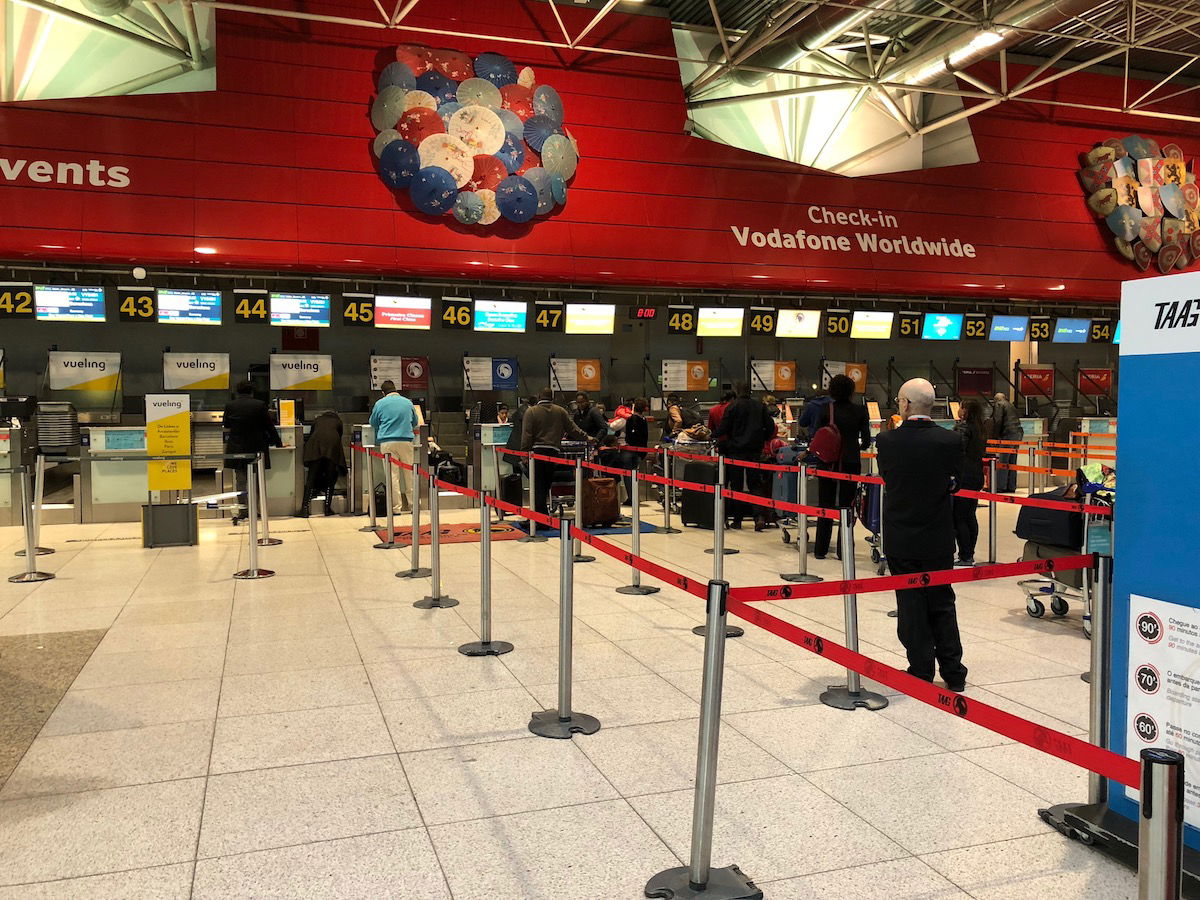 Okay, fine. We pulled up our e-tickets, and he seemed happy with that.
Of course we were so excited to be flying TAAG and wanted to take a picture of their signage. I love their branding. After snapping a single picture, the same guy barked no "no photo" at us. One of my friends I'm traveling with is perhaps a bit more persistent than I am, and he responded:
"Just of the sign, come on."
"No, no photo."
"Just of the sign? Why not?"
"For security."
"What is the security risk with taking a picture of the sign?"
"You can't take it."
"Please? Can we take a selfie in front of it?"
At that point he motioned that we could take that photo.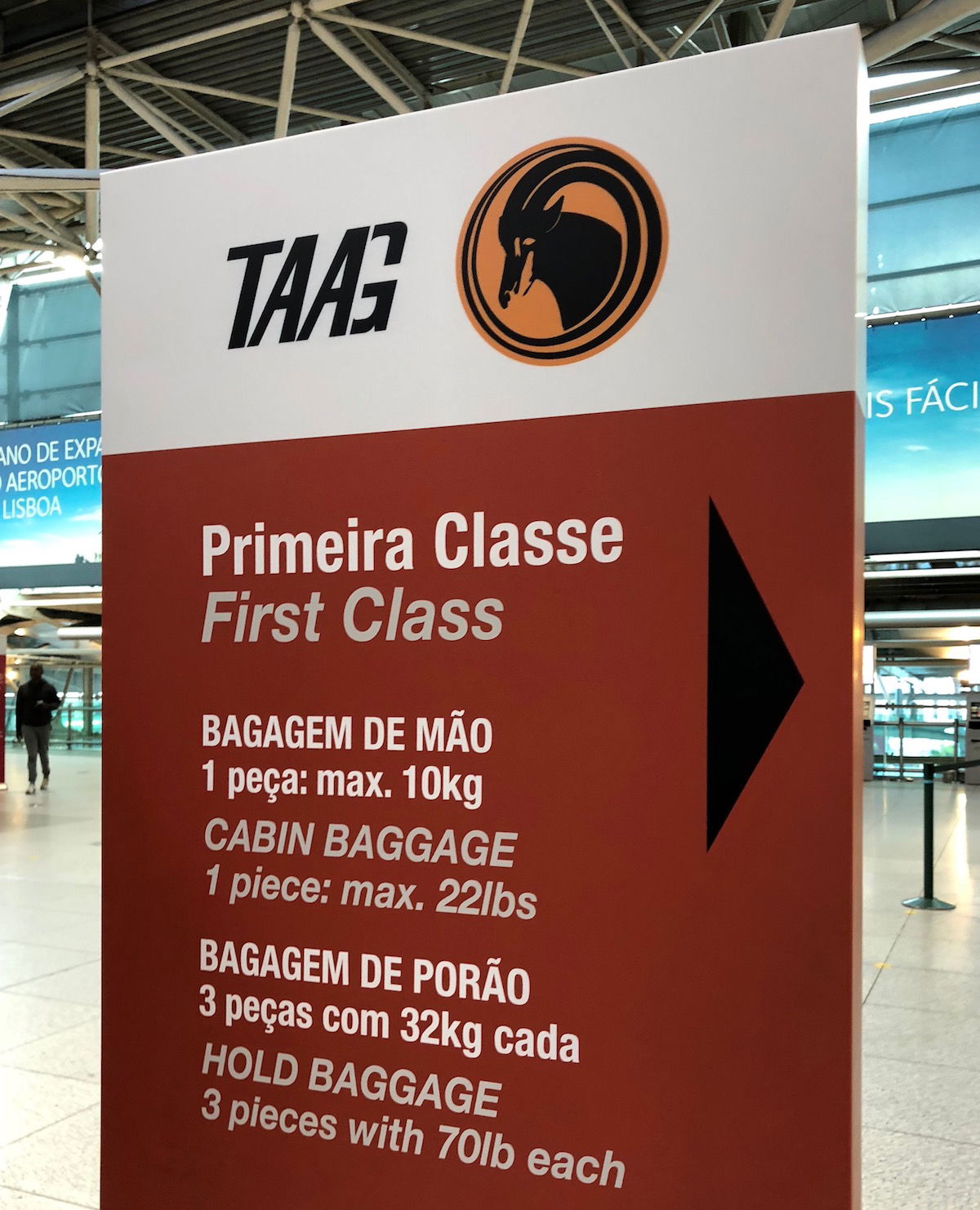 If the photo situation on the ground is this, ahem, exciting, I can't even imagine what the onboard experience will be like…
On the plus side, TAAG has the coolest first class luggage tags ever. You can bet I'm never removing this one from my bag.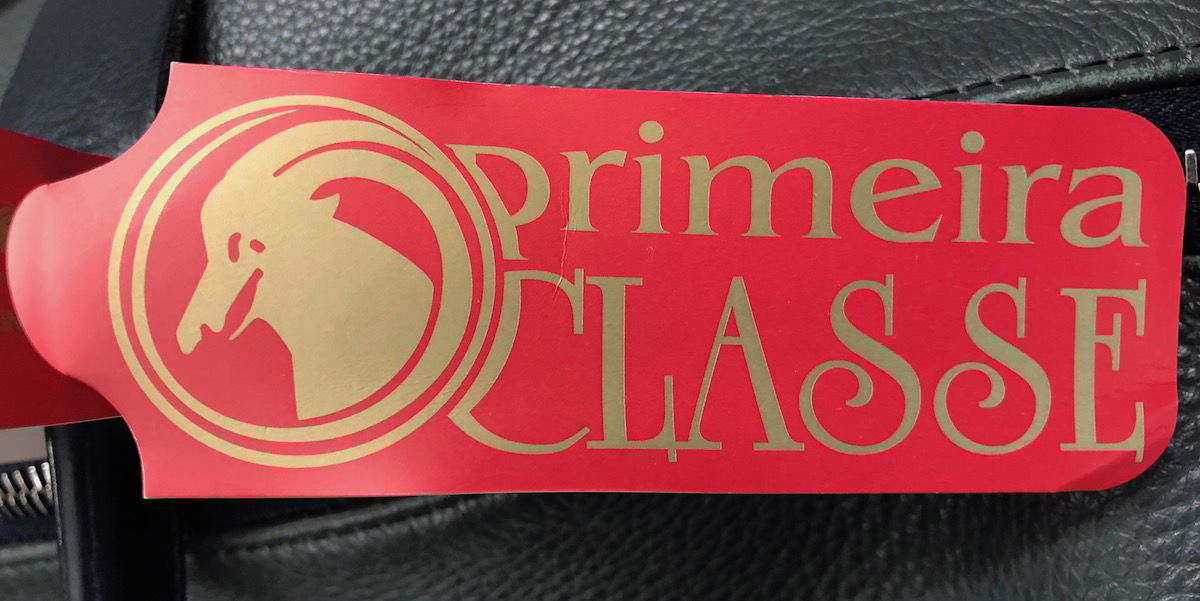 Stay tuned!