Well this is developing in a rather unfortunate way.
We're flying from Lisbon to Luanda to Sao Paulo tonight. We were supposed to have a roughly five hour layover, and we don't have visas to enter Angola (since they're not required for transit).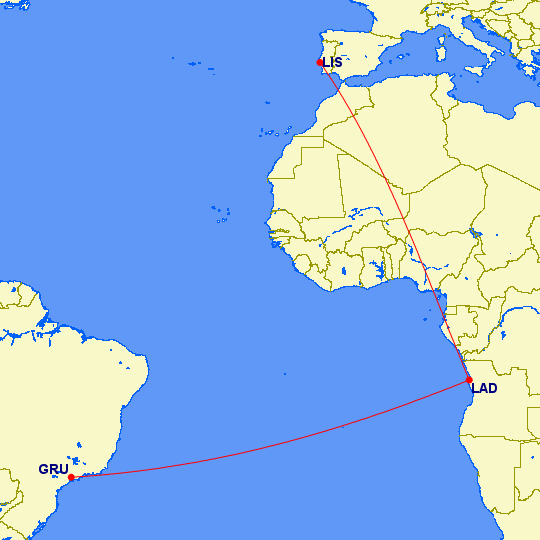 Our flight was scheduled to board at 9:45PM… we sat there for one hour… two hours… now we're coming up on three hours. The flight was supposed to depart over 75 minutes ago, and we're being told the plane has a "technical fault."
They say they'll provide their next update on the status of the flight in about 15 minutes.
Please wish us luck, because if the flight cancels we'll be stranded here without a visa, which might just make this the first night in years that I spend sleeping in an airport.
The TAAG experience has been adventurous so far, though this was more adventure than I had bargained for!