Reader Abe emailed me an interesting question:
Would you change seats if a husband wife duo requested you do so even if it inconvenienced you either by meal choice, or took away your aisle seat, and turned it into a widow in the back?
I figured I'd answer it here, since I'm curious what you guys think.
With airlines holding back upgrade seats until the last minute nowadays, you see people trying to change seats all the time to sit with colleagues, loved ones, etc. So under what circumstances should you switch seats?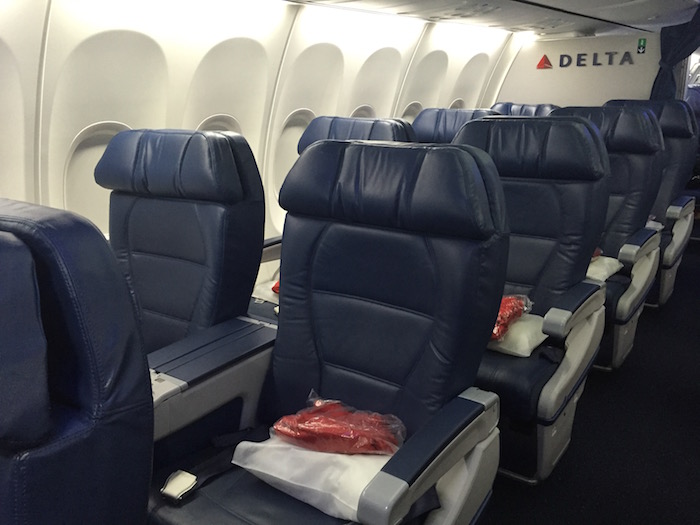 You should never feel like you have to change seats
If you reserved a specific seat — for whatever reason — you have more of a right to it than anyone else. Now seat assignments are subject to change, but you should never feel pressured into changing seats, in my opinion. The fact that someone else didn't plan in advance ultimately isn't your problem.
Under what circumstances would I switch seats?
While I don't think you should feel like you have to switch seats, I still will in a vast majority of cases.
My philosophy is quite simple:
I'll honor a seat change request if it's a similar type of seat (ie, non-bulkhead aisle for non-bulkhead aisle, bulkhead window on one side for bulkhead window on another side, etc.).
If I don't have a strong preference otherwise, I'll gladly swap non-bulkhead for bulkhead, aisle for window, etc. Nowadays I don't care as much as I used to about where I sit. I'm usually an aisle guy, though I have no issues with a window. Unless it's a transatlantic flight where I wouldn't otherwise have direct aisle access, I'd gladly swap seats.
I'd be willing to go beyond that if the person is nice. If the person is presumptuous (like they're already sitting in "my" seat when I get there, or they assume I'm fine with switching seats even though it's quite a "downgrade"), then I'm less likely to go above and beyond.
Bottom line
Life is short, and I want to do what I can to help people spend as much time as possible with their friends and loved ones, even if it's just a few hours on a plane. Personally I don't really care about the order in which meals are taken, since for the most part I don't eat domestic airplane food anyway.
That being said, I don't count on the same courtesy in return. If I'm traveling with a friend or loved one and it's a "reasonable" swap I'll certainly ask nicely, but there are no hard feelings if they don't honor it.
To sum up my thoughts into three bullet points:
You shouldn't feel pressured to switch seats if you don't want to, perhaps aside from extreme circumstances (like a young child being separated from a parent)
It's always reasonable to ask for someone to trade for a "similar" seat
It can't hurt to even ask for a non-even trade, as long as you're polite about it and not presumptuous
What's your philosophy on switching seats on planes? And does it differ whether you're asking for the swap or being asked to swap?