Last July I wrote about Surinam Airways' fascinating flight between Paramaribo and Amsterdam. The airline has a single A340-300 that they use for their long haul flights, as they fly several times a week between the two cities. The route makes sense, given the Dutch ties, and Surinam Airways isn't even the only airline to operate the route.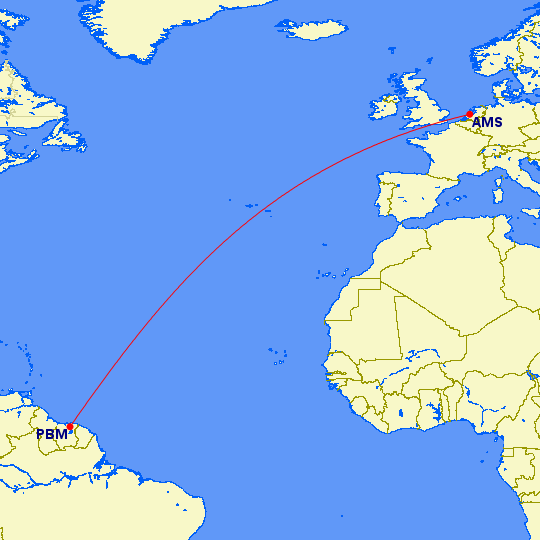 Obviously there are challenges with having only one long haul aircraft. For example, when the plane needs maintenance they have to lease another plane, and in the past have even leased an Air Belgium A340.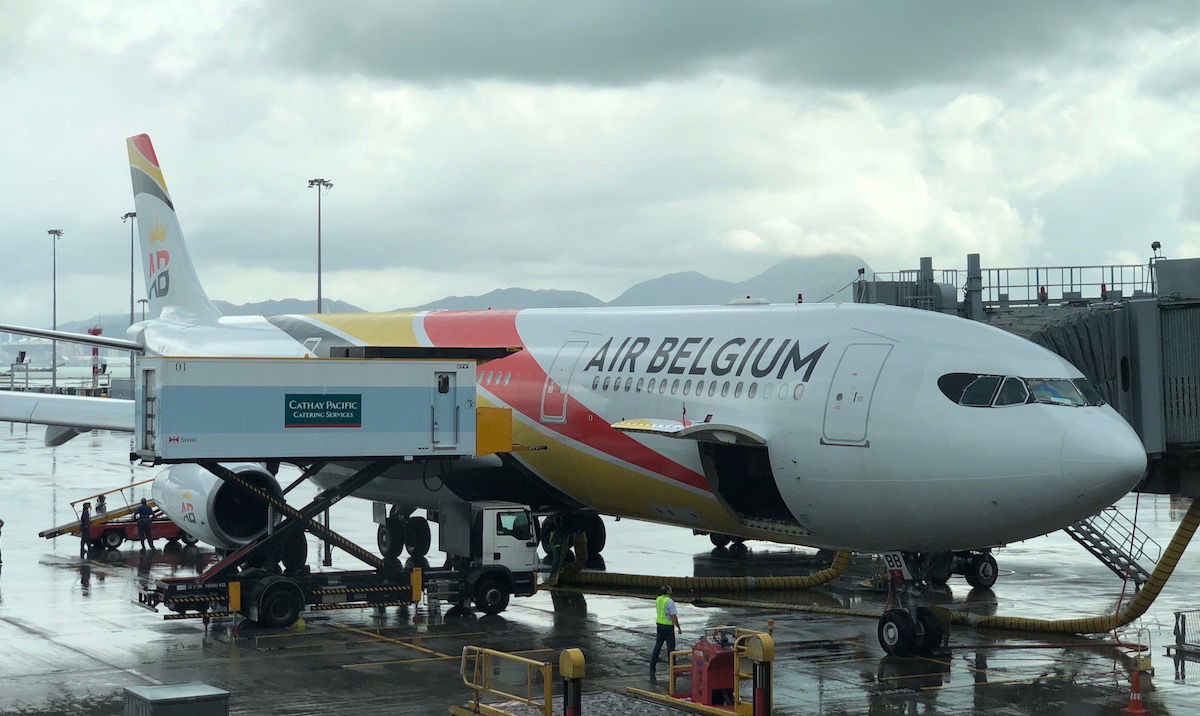 Air Belgium A340
The Surinam Airways A340 is over 20 years old, and previously flew for China Southwest Airlines, Garuda Indonesia, and Air China. The airline has only been flying the A340 since 2015. Prior to that — from 2004 through 2010 — Surinam Airways had a Boeing 747-300 that they used for long flights.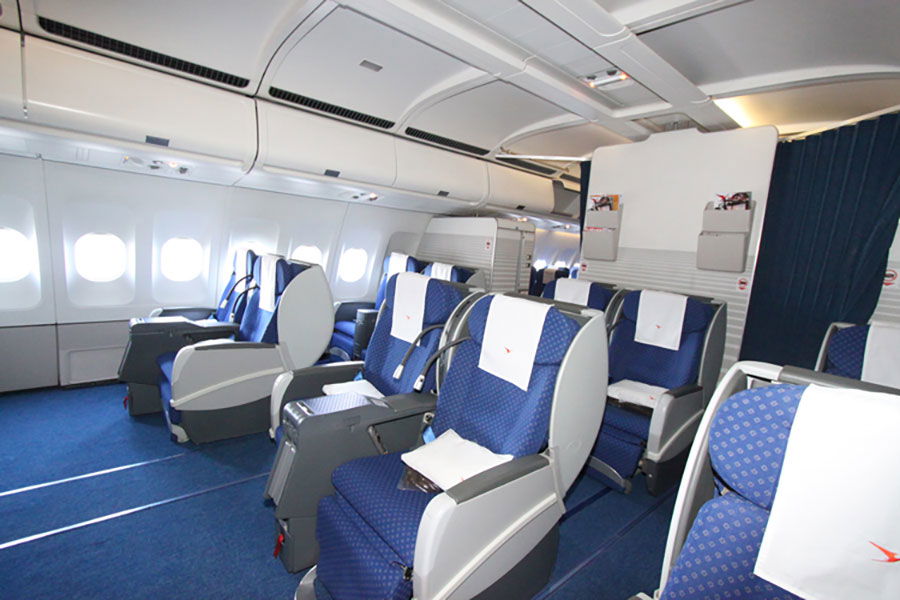 Surinam Airways' A340 business class
Anyway, it looks like the airline has devised a plan for refreshing their fleet… sort of.
It's being reported that Surinam Airways has signed a lease agreement (including maintenance) with Boeing for a 777-200ER, which they'll take delivery of in October 2019. The plan is for the airline to eventually purchase a Boeing 787, though more details haven't yet been revealed about how that's expected to happen.
Surinam Airways will take delivery of a Boeing 777 that flew for Singapore Airlines for most of its career, and which was also temporarily registered with Air New Zealand (the airline had an aircraft shortage due to 787s being grounded, and they registered the aircraft in their name so their own crews could operate the flights). The plane has the registration code 9V-SVL. This plane has been flying since 2002, so it's not that much younger.
However, this plane will represent a huge improvement in terms of the passenger experience. This 777-200 features a total of 271 seats, including 26 business class seats and 245 economy seats.
Business class is in an extremely comfortable 1-2-1 layout, with flat beds. Meanwhile in economy, the cabin is in a comfortable 3-3-3 layout.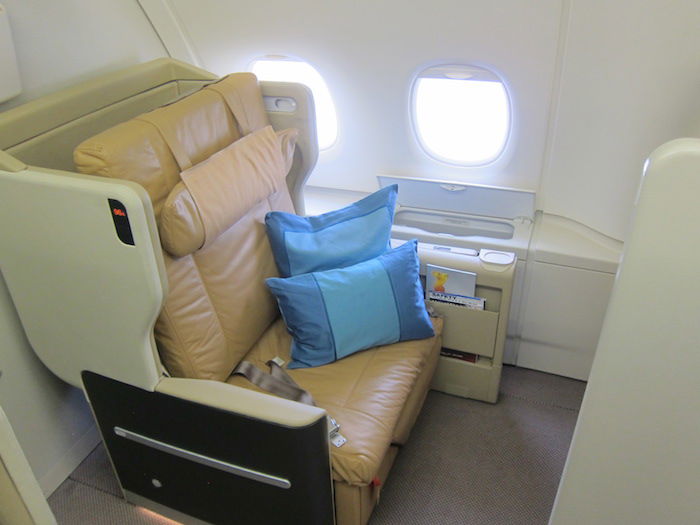 Singapore Airlines' business class seat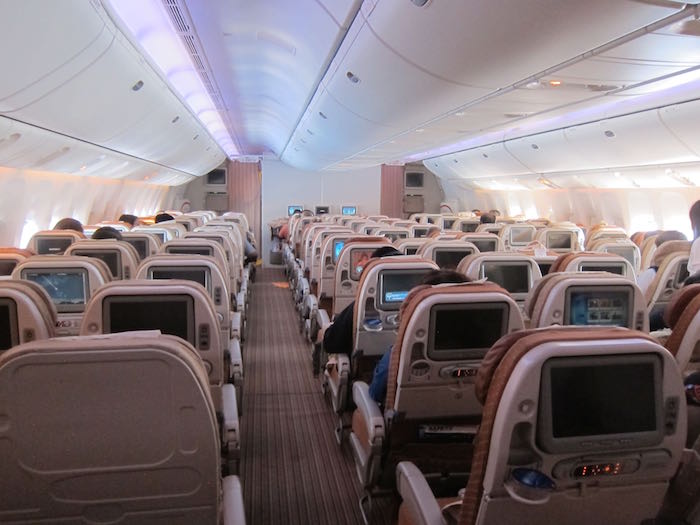 Singapore Airlines' economy class cabin
Now I'd assume Surinam Airways won't be changing up the cabins in these planes (it seems silly for them to do so), though nothing has officially been stated one way or another).
Bottom line
This is an exciting development for Surinam Airways. While their A340 had an awesome livery, it wasn't fuel efficient at all, and also seemed to have its fair share of maintenance problems.
The 777 should prove to be much more reliable, not to mention should deliver better economics and a better passenger experience. I also think the plane will look awesome in Surinam Airways' livery.
The airline allegedly considering a 787 in the future is even more awesome.
I really need to try this airline at some point…
(Featured image courtesy of Jules Meulemans)