Surinam Airways has a new (used) Boeing 777, except it can't efficiently fly it on the one route its needed, even though it's well within the range of the plane. This is an interesting avgeek story, so let's dig a bit deeper.
Basics of Surinam Airways' Boeing 777
I've written in the past about Surinam Airways, which is a small airline based in Paramaribo, Suriname. The airline has a fleet of just three aircraft, including two 737s and one 777.
Surinam Airways needs a long range aircraft in order to be able to operate its single long haul route, between Paramaribo and Amsterdam (which is a logical enough route, due to the Dutch connection).
Having a single long haul aircraft has posed some challenges for the airline over the years:
Surinam Airways took delivery of its 777-200 in the beginning of 2020, though up until now the plane hasn't actually operated any scheduled commercial flights. Instead Surinam Airways has been using a wet leased Air Belgium A340-300 to operate this route.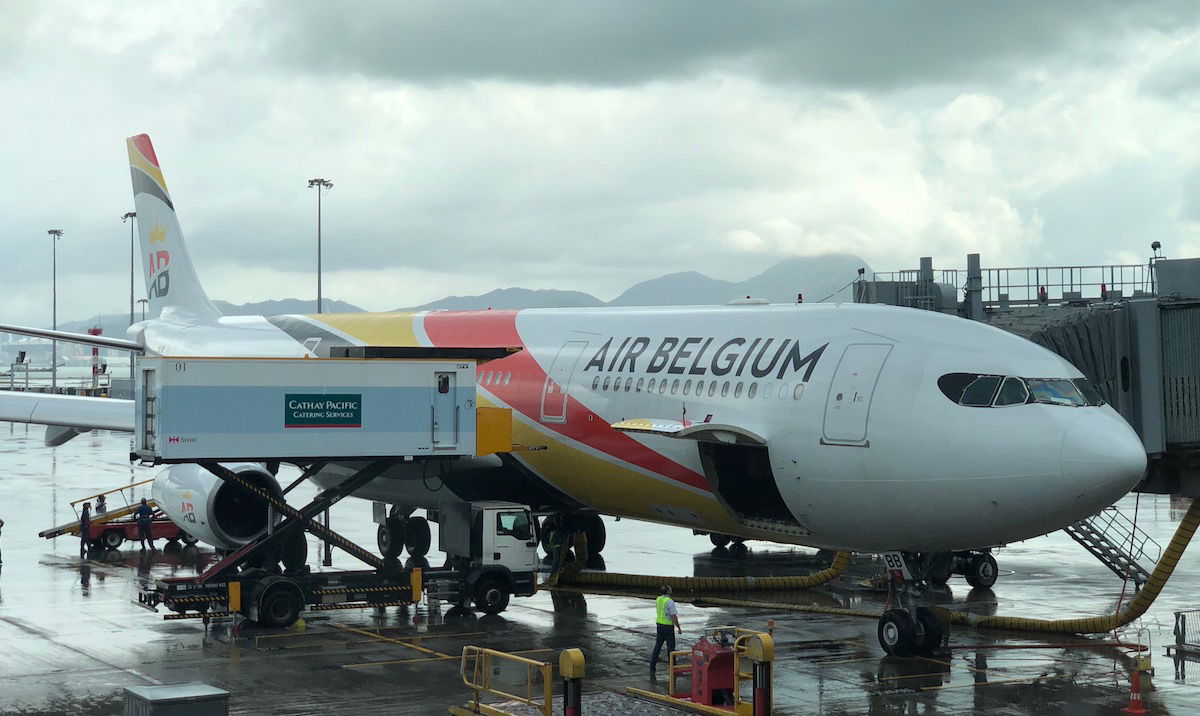 Air Belgium has been operating Surinam Airways' Amsterdam flight
Surinam Airways' ETOPS problems
Surinam Airways' 17-year-old 777 has the registration code PZ-TCU. Since the airline took delivery of the plane about eight months ago, it has operated:
Five short test flights taking off and landing in Paramaribo
On June 17 it flew to Frankfurt, and on July 23 it flew back to Paramaribo
As of now the schedule shows the plane operating the Paramaribo to Amsterdam flight as of Friday, August 28 (in just a couple of days):

There's just one major issue, though, as reported by Luchtvaart Nieuws. Essentially due to lack of ETOPS (Extended Operations) certification, the plane can't operate the route without making a massive detour.
A flight from Paramaribo to Amsterdam is about 4,700 miles, and goes straight over the middle of the Atlantic, so it's quite far from diversion points.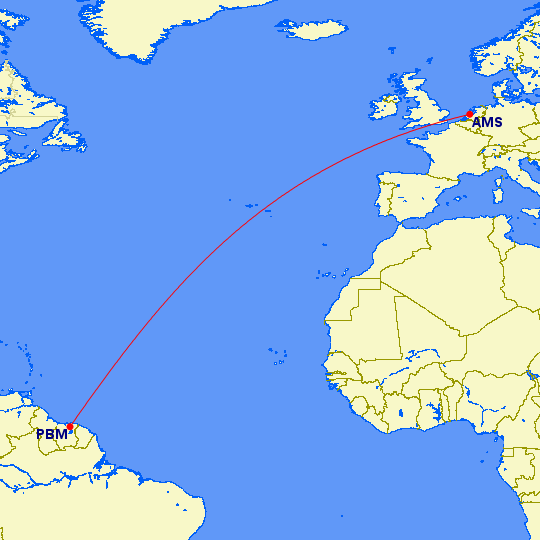 Up until now the airline has used planes with four engines for the route, which don't need ETOPS certification to operate routes like this.
Without ETOPS certification, Surinam Airways' 777 would have to always be within 60 minutes of a diversion point, meaning the plane would have to hug the coast of the US, Greenland, etc., in order to get to Europe. This could potentially add up to three hours to the flight time. As a point of comparison, a four engine plane could fly up to 180 minutes from the nearest diversion point, so that was never an issue.
Why is Surinam Airways struggling with an ETOPS certification? It has nothing to do with the plane as such. Rather this certification allegedly requires the company's pilots to do some flying in 777 simulators. The issue is that the airline doesn't have a 777 simulator. The plan was to do get 777 simulator time in Miami, but travel between the two countries isn't possible right now.
The airline is now looking for other ways for pilots to get the certification in simulators, which could involve having them do this in the Netherlands instead.
The clock is ticking, so we'll have to see if the company keeps using Air Belgium on the route, if the company just chooses to fly the very long way, or if/when the company is able to get pilots into a simulator.
Admittedly I don't fully know what's going on in the background here, but the airline has had the plane for eight months, so it's surprising to me that the company hasn't figured out a solution for what should be a minor problem.
Bottom line
Surinam Airways plans to commence operations with its 777 shortly. However, the plane needs to stay within 60 minutes of the nearest diversion point due to a lack of ETOPS certification. This could add up to three hours to the flight time, given how "deep" into the ocean this route usually goes.
All of this comes down to Surinam Airways pilots not having had the simulator time needed to get this certification.
It'll be interesting to see how this situation evolves…