Marriott's takeover of Starwood closed on September 23, and so far I'd say they've been doing a good job. Marriott Rewards and Starwood Preferred Guest introduced reciprocal status matching and allowed points transfers from day one, which we've never before seen so quickly following a merger being finalized.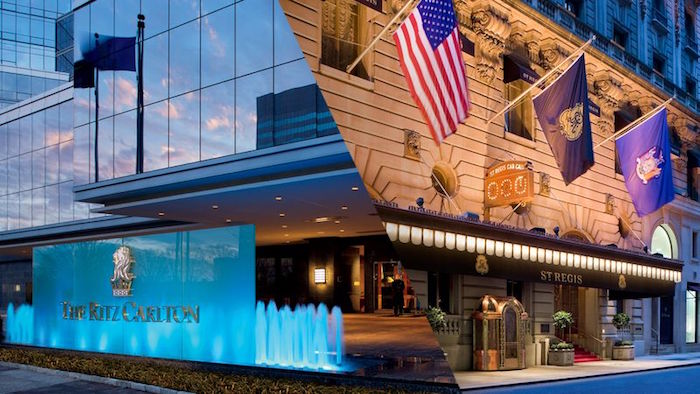 However, Marriott is taking their time integrating the brands, and plans on running independent loyalty programs though at least the end of 2017. So those of us who are SPG loyalists can continue to enjoy the program for at least another year.
Unfortunately it's inevitable that there will eventually be big job cuts at Starwood. When the takeover was first announced, Marriott said that they hoped to achieve $250 million in corporate overhead savings, and one way to make progress towards that goal is by eliminating redundant positions at the two groups.
Well, unfortunately it looks like some of those job cuts at Starwood will come sooner rather than later, well before the Starwood brand disappears. This past Friday Marriott informed the Department of Labor that they'll be laying off "approximately 163 employees" by the close of business on December 31 in Stamford, Connecticut, which is the headquarters for Starwood.
Per the Hartford Courant:
The layoffs include some rank and file workers, such as administrative assistants, executive assistants and specialists in supply chain, design and brand management. But most of the layoffs are for managers, directors, vice presidents and senior vice presidents.

"They're all senior management," said Thomas Madden, Stamford's economic development director.

Starwood's letter to the state said that the employees have been informed that Marriott, which is based outside of Washington, D.C., will be posting jobs "in the coming weeks for which they may apply."
As of now about 660 Starwood employees work in Stamford, so this represents layoffs for about 25% of their corporate employees there.
Starwood received some nice corporate incentives for having their headquarters in Stamford, and it looks like that will cause Marriott to keep that office open with at least 400 employees through 2018, or else it will cost them dearly:
Under the agreement with the state, if Marriott reduces employment at the former Starwood headquarters to fewer than 400 employees before 2019, it would have to pay back all of the state loans from 2009 and 2014, and would have to pay $1.7 million in taxes it avoided through credits. It also could have to pay 7.5 percent back on any tax credits it claims from now until the time it shrinks below 400 workers. With this reduction, the company will have about 500 employees in Stamford.
Bottom line
Starwood has a lot of great people working at their Stamford office, so it's sad to see that they'll be laying off about a quarter of the workforce there in the coming weeks. Despite Marriott's takeover of Starwood, I've been impressed by how Starwood has still been going "full steam ahead" with their program, by introducing new partnerships, adding more SPG Moments events, etc. I fear that with a quarter of the workforce being cut, that may change starting next year. [Update: you can read about the new Marriott/Starwood program in its entirety here.]
Here's to hoping that many of these great Starwood employees end up getting roles with Marriott.