Well I'm happy that I'm not the only one who isn't sure what to make of this…
Several weeks ago I wrote about how a 20+ year old 747-400 touched down in St. Vincent. The plane used to fly for China Airlines, and the plan is now for it to be based in St. Vincent. The airport is apparently making space so that a hangar can be built for the plane.
The plane hasn't flown since then, but apparently the airport has provided space for a hangar to be built for the plane.
Apparently some foreign investors are behind this, and their plan is to start flying the 747 nonstop between St. Vincent and Dubai, which is one of the most bizarre things I've ever heard — it makes Baltia's business model make sense, by comparison (yes, even that time they modified their business plan to start service BALtimore, Trenton, Islip, and Albany).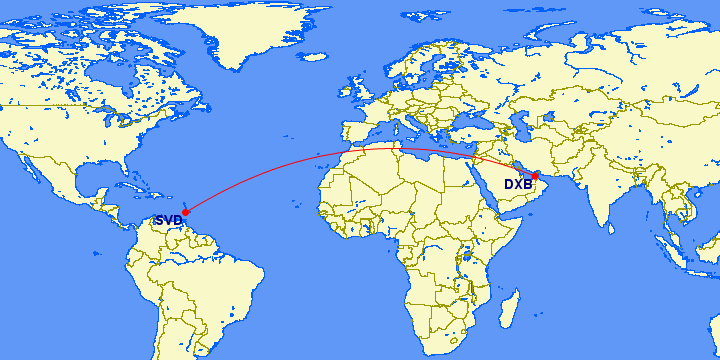 The plane has been on the ground for several weeks now, so what's the latest? Well, apparently the owners of the plane are looking for the Eastern Caribbean Civil Aviation Authority (ECCAA) to register the plane in St. Vincent.
Unfortunately that's causing a problem, because the ECCAA doesn't really know how to do that. The ECCAA has oversight of six air operator's certificates (AOCs), 14 airports, and 41 aircraft, but none of those are large commercial jets.
The flight operations inspector for the ECCAA has confirmed that the aircraft is "physically in Saint Vincent, presently being de-registered and they have applied to put it on the SVG register."
However, since the authority has never registered a 747 before, they're cautious about doing so. He says that the ECCAA is "discussing the whole plan with the FAA," since they initially certified the plane type.
The reason they're being so cautious here is interesting. 21 years ago the predecessor to the ECCAA allegedly certified a DC-10 for a company called Skyjet. The aircraft ended up being based in Belgium, even though it was registered in Antigua and Barbuda. The FAA took issue with this, and this caused the FAA to take away their Category 1 rating, which is a big deal.
I can't wait to see how this whole St. Vincent 747 situation unfolds… will the plane eventually just be flown somewhere else, or will it just park there until it decomposes? Because there's no way they're serious… right?
(Tip of the hat to Brian G)