A couple of years ago we learned that a St. Regis hotel is under construction in Hong Kong. While Hong Kong has a lot of amazing hotels, very few of them are points properties, so I'm thrilled to see St. Regis enter the market, as it's one of my two favorite luxury chains that you can redeem points for (along with Park Hyatt).
The St. Regis Hong Kong will be located on Hong Kong Island (rather than Kowloon) in the Wan Chai area, and will be very close to the convention center, near the Grand Hyatt.
Unfortunately it looks like the hotel won't have much in the way of Hong Kong's iconic views, given that much of the hotel will be obstructed by other buildings. Furthermore, views are generally better on the Kowloon side.
The hotel is expected to have 129 guest rooms, and feature high-end Chinese and French restaurants, a swimming pool, and more.
It has been nearly a year since I wrote about this project. When I wrote about the St. Regis Hong Kong in January 2018, it was expected that the hotel would open on January 1, 2019. That already represented a delay, as the hotel was initially supposed to open in late 2018.
As I'm planning a trip to Hong Kong, it got me thinking today about this hotel, since I remembered it was supposed to be open as of now.
So I just checked the website of the hotel, and it now appears as if the St. Regis Hong Kong will be opening in June 2019. The hotel still isn't accepting reservations.
The hotel's website has just a few renderings, though they're only of the dining outlets, including the Chinese restaurant, French restaurant, and bar, so they're not terribly insightful in terms of what we can expect from the hotel.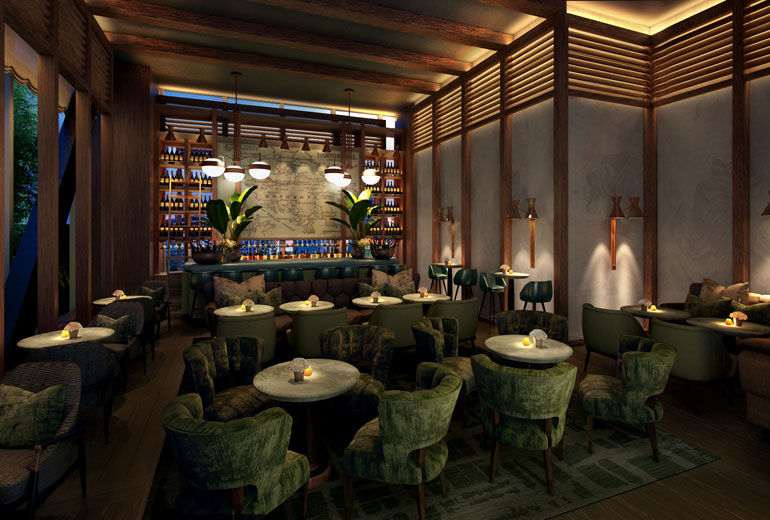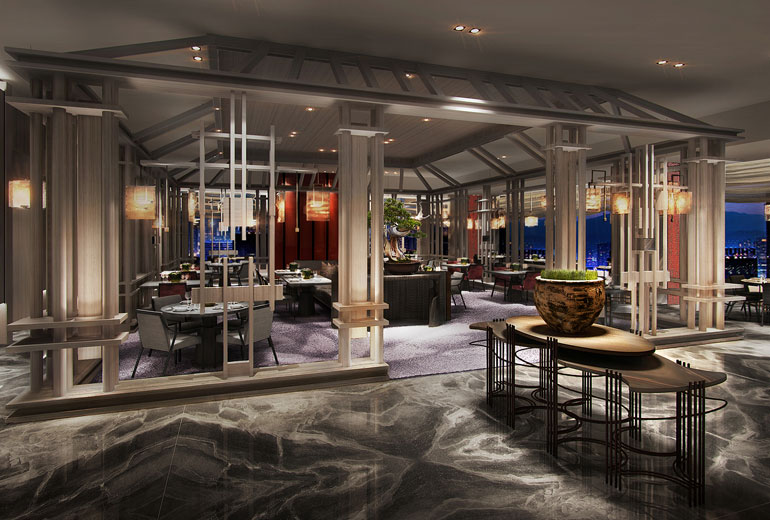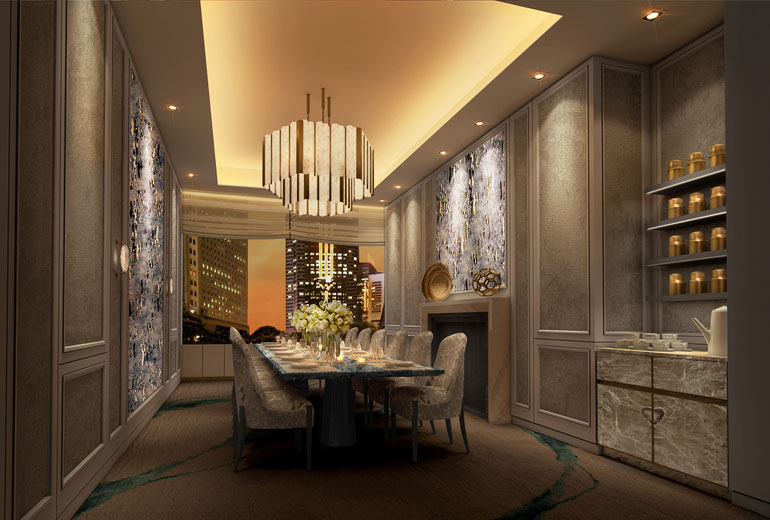 My guess is that this will be a Category 8 property and that a free night will cost 85,000 Marriott points for a standard redemption, though we'll have to wait and see to be sure. I guess it's possible that it will also be a Category 7, but with how few rooms it has, I'm guessing rates will be high.
Personally this is my second most anticipated St. Regis opening.
For whatever reason I'm really excited about the St. Regis Cairo opening. This hotel was slated to open in Biblical times, but still isn't open. I'm just so amused by the project, because usually at some point they just give up already and call it a day. However, the St. Regis Cairo has literally been "nearly" open for years and years.
When I wrote about the hotel last January, the expected opening date was listed as March 1, 2018.
When I wrote about it in September 2018, it had an expected opening date of December 2018.
Now the hotel's opening date is listed as April 2019, though they're still not accepting reservations.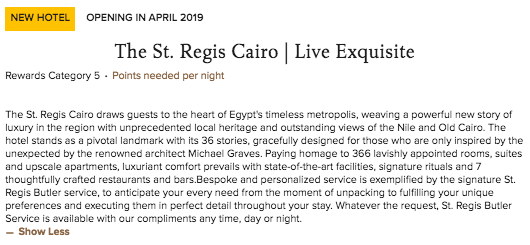 I'm very curious if this hotel ends up ever opening. I'd be willing to bet that the St. Regis Hong Kong opens first.