Yesterday I posted about how EVA Air was set to join the Star Alliance today (June 18), and how their flights were already bookable online with AviancaTaca Lifemiles.
I figured I'd post another update now that they're officially in Star Alliance. First of all, EVA Air awards now seem bookable with all Star Alliance airlines. Aeroplan and ANA show award space online, United can see space over the phone and will hopefully add the capability to book online soon (though they've been partners with EVA Air for years), and US Airways can also see the space over the phone, as they don't show award space for partner airlines online.
As I mentioned above, Aeroplan shows EVA Air award space online, and it's plentiful.


EVA Air award space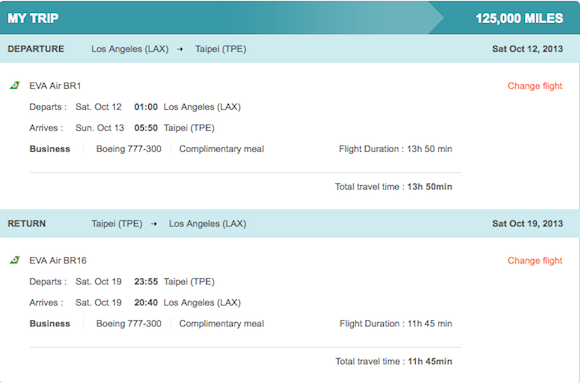 EVA Air award space
The most exciting news, though, is that Aeroplan doesn't impose fuel surcharges for travel on EVA Air, at least not yet. Meanwhile the only other transpacific airline for which they don't impose fuel surcharges is United, so this is huge news. I expect this to change eventually, but for the time being this is a great way to redeem Aeroplan (and by connection American Express Membership Rewards points) for travel to Asia. Can't beat the combination of plenty of award space, no fuel surcharges, and a phenomenal business class hard product.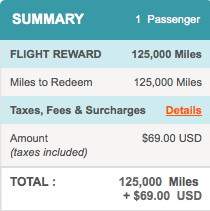 No fuel surcharges!
Meanwhile the best place to search EVA Air award space is probably on the ANA website, which lets you search specific routes for a week at a time. For example, take a look at the number of flights between Los Angeles and Taipei that have business class award space.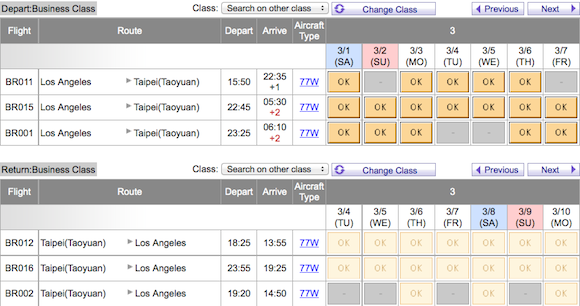 Lots of business class award space!
I didn't realize this till yesterday but I suspect it'll make lots of you happy — EVA Air serves (I believe 2oo3) Dom Perignon in business class! The only other airline that serves Dom in business class is Jet Airways, and I'm not even sure they do that anymore given their financial situation.
Meanwhile I'm most excited about redeeming my US Airways miles for travel on the Hello Kitty flights. I'm eying the one between Taipei and Tokyo, since I'd like to maximize my premium cabin, aspirational award experience. They have everything from Hello Kitty check-in kiosks, to Hello Kitty gates, to Hello Kitty safety videos, to Hello Kitty uniforms, to Hello Kitty meals, to Hello Kitty seat covers. Seriously, what could be awesomer?! If it's half as memorable as their Hello Kitty webpage, something tells me it'll be a once in a lifetime experience (in more than one way).