As you have likely heard by now, there is going to be a total solar eclipse across a swath of the United States on August 21, 2017. This is the first time in nearly 100 years that a solar eclipse will be viewable from coast-to-coast in the US, so a lot of people are understandably excited. It's even being called the Great American Eclipse. I have a few friends — I'm looking at you Dawn — who can hardly contain themselves in anticipation.
If you're lucky enough to live in the path of totality, you might be able to just step outside. But for the rest of us, we'll have to travel if we want to maximize our experience.
My family is planning to go camp out in Wyoming with a bunch of friends, where the odds of good weather should be in our favor. Of course, I have a feeling that we're not going to be alone in that thinking, so the crowds could make for a festive atmosphere. Or something like that.
Fortunately, we bought a camping permit months ago for one of the state parks, so we've already got our lodging locked-in. That's a good thing since a lot of the hotels in prime locations are long since sold out, or if they're not, have outrageous rates for the nights leading up to the big day.
Watch the eclipse from an Alaska Airlines charter flight
Although much of the continental US will be able to view a partial solar eclipse, those wanting to be in the path of totality need to decide where to watch it. And that generally boils down to a trade-off between convenient (and less costly) travel versus going somewhere with more favorable weather.
It turns out that a few lucky folks are going to be able to remove weather from the equation entirely. That's because Alaska Airlines is planning a charter flight for a few lucky eclipse watchers. It will take off from Portland (PDX) at 7:30 AM on the morning of August 21, and then fly west such that those on board will likely be some of the first in the US to view the eclipse. And since they'll be flying at 35,000 feet, above any potential clouds, weather won't be an issue, unlike those of us stuck on land.
Of course, watching an eclipse from the aisle seat of an aircraft wouldn't be all that fun, so Alaska is limiting the number of passengers to less than 100 (the plane can normally accommodate 181). That said, you can't buy tickets for this flight, as it's available by invitation only, apparently to a select few astronomers and their guests.
The good news is that Alaska is holding back two seats on the charter that they will give away via their social media channels beginning July 22. So if you're interested, keep an eye out for more information.
And in the meantime, don't forget to pick up a pair of eclipse viewing glasses.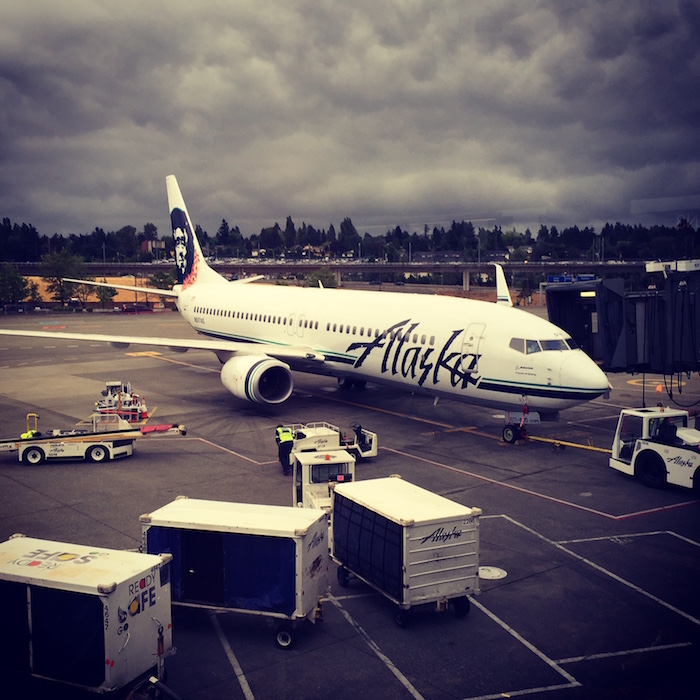 Bottom line
The Great American Solar Eclipse of 2017 should be a really cool experience. For virtually all of us, it will be the first time a solar eclipse will be viewable from coast-to-coast across the United States. If you are hoping to view it within the path of totality, but haven't nailed down your plans yet, I would encourage you to figure them out soon.
And if you want a chance to win a seat on a Alaska's charter eclipse viewing plane, keep an eye on their social media starting July 22.
Would you be excited to watch an eclipse from 35,000 feet?