No, not quite.
Good evening/morning! As I write this it's 3AM just over the Indian Ocean, enroute from Colombo to Singapore.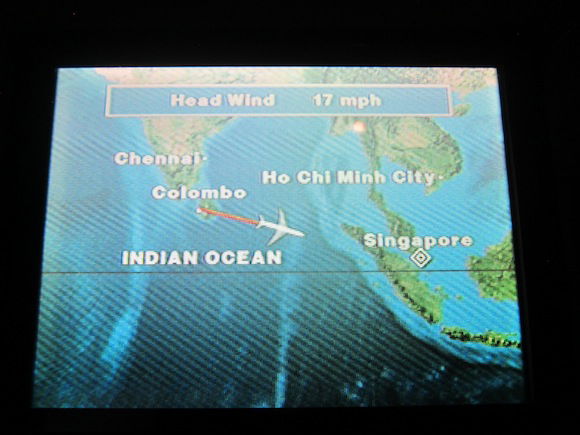 Last night I did something for the first time in my travel career. I left my bags in a foreign country and boarded a plane with just my laptop bag.
Why? Because I'm flying roundtrip from Singapore to Colombo on Cathay Pacific. It's the same plane the whole way with a two hour stop in Colombo (this is to position myself for a fare out of Colombo).
The flight times suck. The flight from Singapore to Colombo leaves at 9PM, and the flight from Colombo back to Singapore leaves at 1AM. I wanted a hotel room for the day so have my stuff in Singapore, but am not actually spending the night at the hotel, though my bags are.
In the US, airline employees seem to be used to mileage runners. Heck, one of the ladies at the Flagship Lounge in Los Angeles asks me if I'm on a mileage run every time I take an international trip, because she always claims "it's that time of the year."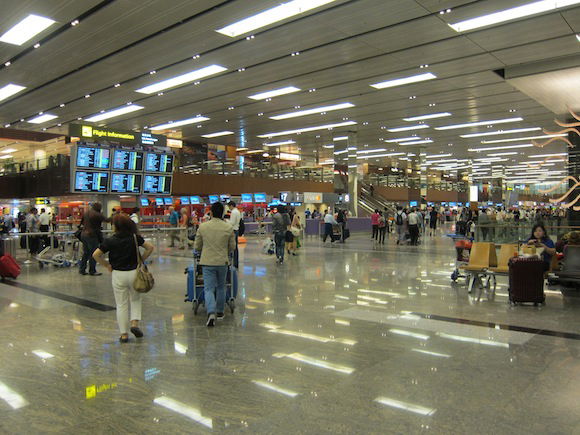 Well, at Cathay Pacific it's different, and we played a bit of a game of "who's on first?" at check-in.
Agent: "Do you have a visa for Sri Lanka?"
Me: "No, I'm just a transit passenger."
Agent: "Where are you continuing to?"
Me: "Singapore on CX710."
Agent: "But… but… we're in Singapore. You mean you're flying right back?"
Me: "Yes, I'm just flying there and right back."
Agent: "So you're flying Singapore to Colombo to Singapore to Colombo to Singapore?"
Me: "No, just from Singapore to Colombo and then back to Singapore."
At this point she asks for our itinerary, which I present to her.
The agents at Cathay Pacific in Singapore seem to have the same table system as Macaroni Grill, as she started scribbling down some notes on her paper "tablecloth." She wrote down the flight number, which was surrounded by such insightful notes as "17+2=19," "always smile," and "change seats." I'm sure she's actually a theoretical physicist and there was much more to her scribbling than meets the eye.
Then we got to the Cathay Pacific contract lounge, where we were greeted by an agent in a Cathay Pacific uniform.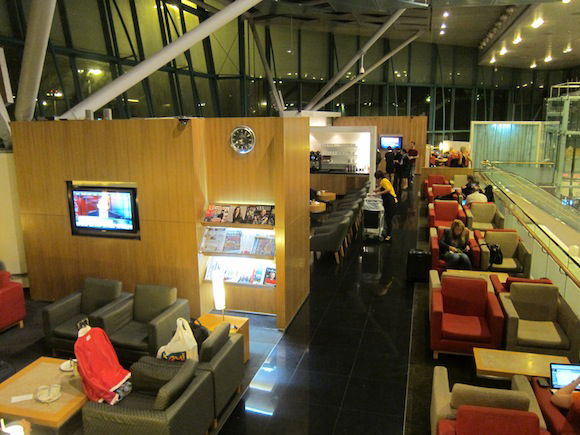 We wanted to request the boarding passes for the return flight, given that Cathay Pacific doesn't have a transfer desk in Colombo.
I tried to dumb down things as much as possible, so handed her my boarding pass and said "excuse me, I have a connection on CX710 out of Colombo tonight, would you be able to check me in for that and print my boarding pass?"
She typed in her computer for a second and said "CX710? That flight is to Singapore, are you sure about the flight number?"
I explained we were doing a direct turn and that there was no transfer desk in Colombo, so she picked up the phone to explain the situation. "He said there's no desk in Colombo, and I don't know what that means."
She kept typing and then managed to check us in, though couldn't print the boarding pass. She thought it was the printer, so got on her hands and knees and started banging against it as hard as she could, thinking that would do the trick.
No such luck, unfortunately. At this point we had 20 minutes till departure, and Cathay Pacific closes their gates 10 minutes before departure (and this isn't factoring in that security is at each individual gate). She ran with us to the transfer desk, where she (in utter confusion) tried to explain to the agent what was going on. With about 10 minutes till departure time our boarding passes printed.
She ran us to the gate, and we made it aboard with our return boarding passes with no time to spare.
These flights are operated by aircraft with Cathay's regional business class, which is exceedingly mediocre. It's slightly better than first class on a domestic US flight, though not by much. In an ideal world I'd spend slightly less than a full night flying it, though it'll all be worth it tomorrow (as I'll cover in the next post).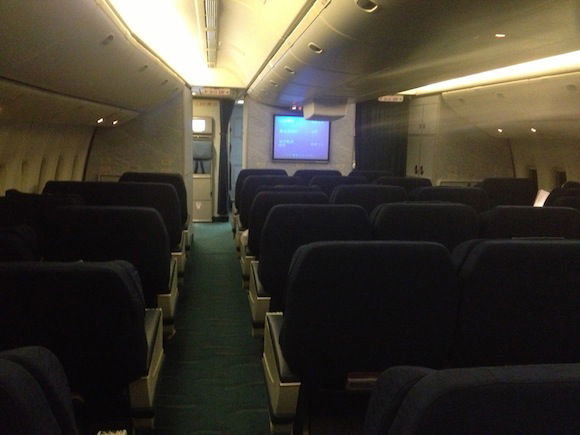 My observations from doing a direct turn in Cathay Pacific regional business class?
Hong Kong milk tea makes any flight tolerable. I think I drank so much of it that I'm growing udders.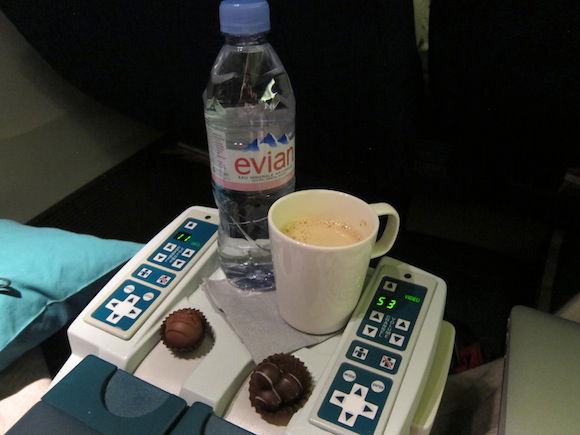 The captain from Colombo to Singapore was definitely Stewie Griffin. Or could easily play the part.
Non-US carriers seem to love handing out surveys on flights, though for the love of God, do you really have to hand one out on a three hour flight departing at 1:30AM and arriving at 7:00AM?
Cathay's regional entertainment system sucks. I had to watch "Pitch Perfect" twice. Which was actually not that bad on second thought.
Cathay Pacific has a more intricate meal service on a three hour flight in business class departing at 9PM than Singapore Airlines has on a 15 hour flight in Suites Class departing at 10:50PM. They served this thing called dessert…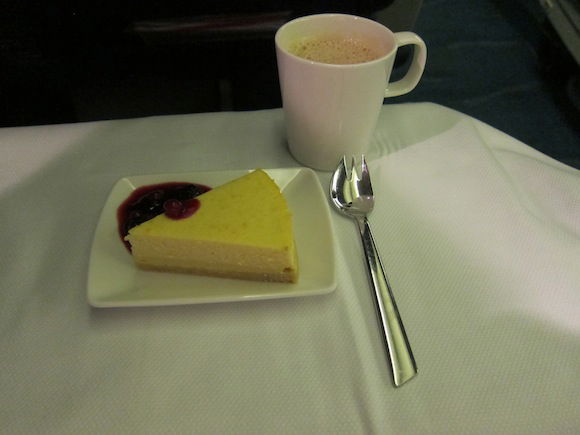 Cathay Pacific loves all their customers… or maybe I'm just too easily entertained.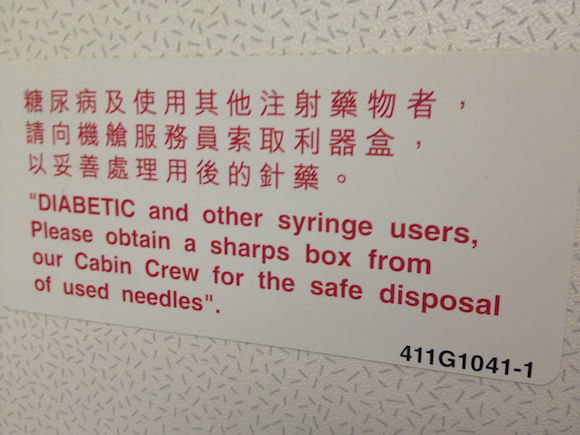 Anyway, stay tuned shortly for your chance to join me for a shower tonight. I know that sounds like punishment, and that's why I'm giving away points for tolerating it.