Naturally my day could only go downhill, after my (unintentional) "high" of clearing security in a space suit and taking my pants off in the Admirals Club. I made it to Atlanta, where I headed for the "C" concourse for my AirTran flight back home. First of all, you've gotta love AirTran's boarding passes, which look like a hybrid between a supermarket receipt and a… supermarket receipt.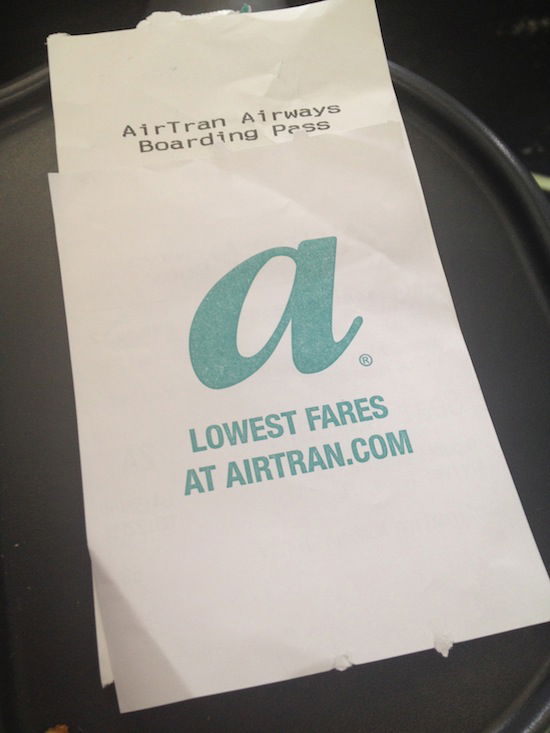 I paid the $49 to upgrade to business class in order to avoid having a zone 8 boarding pass, though it was a moot point in the end.
I made it to the gate about 28 minutes before departure, so took a seat in the gate area for a couple of minutes, since I assumed the flight was delayed by a few minutes given how full the gate area was. After about two minutes the gate agent paged me by name and told me it was my final opportunity to board or my seat would be given up. Really, over 25 minutes before departure?!
I got aboard and located my seat, 2A. In the aisle seat was a lady that was easily 80, and she had pulled out my tray table and put her two Jack and Cokes on there. When I said "excuse me please, I'm in 2A," she mumbled "oh $hit, I was hoping it would stay empty." Gee, thanks, right back at ya!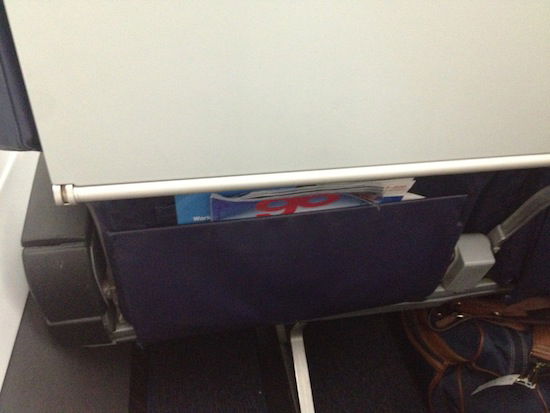 I was feeling like crap at this point. I was dead tired from flying all the way from Tokyo and also came down with a cold, though my seatmate was determined to have a conversation with me. I tried all the tricks in the book, including sleeping in hopes of her not disturbing me. But she wanted to talk, and there was nothing I could do to stop her.
Her: "So where are you flying from?"
Me: "Tokyo."
Her: "Oh. Did you fly AirTran the whole way?"
Oy, I could tell it would be the longest hour-long flight of my life.
In-flight she proceeded to order several rounds of Jack and Coke, and one by one placed the minis in her purse. Nice.
The highlight had to be as we were approaching Tampa. I was sleeping and she taps me on the shoulder till I wake up and look at her.
Her: "I'm really good at reading people."
Me: "Oh?"
Her: "Yes, I can tell you're terrified of flying. Don't worry, I don't like flying either, but we'll be fine."
Me: "You're good. The way I try to cope with my fear is by sleeping. It's the only way I don't get nervous."
And with that the rest of my flight was uneventful.