All aspects of the travel industry have been hugely innovated over the past several years, both thanks to the on-demand economy, and also thanks to technology. From Airbnb to Uber to Silvercar to JetSmarter, the companies which have been set in their ways for decades are finally being challenged.
There's a fascinating business which just recently launched, offering an alternative way to travel between Los Angeles and San Francisco. Personally I've never had much of an issue traveling between the two markets, as there are dozens and dozens of daily flights, which usually last under an hour in the air.
Perhaps the biggest downsides to these flights are the potential for delays (in San Francisco) and the lack of public ground transportation (in Los Angeles). San Francisco is notorious for flow control, so it's not unusual to see huge delays for the short flights up and down the coast. While San Francisco has BART, public transportation in Los Angeles is lacking, so getting from LAX to parts of LA can take longer than the flight itself.
There's a new company which is offering a unique new way to get between Los Angeles and San Francisco by bus. What's unique isn't the bus service as such, but rather that the bus operates an overnight schedule, and has 20 fully flat beds onboard.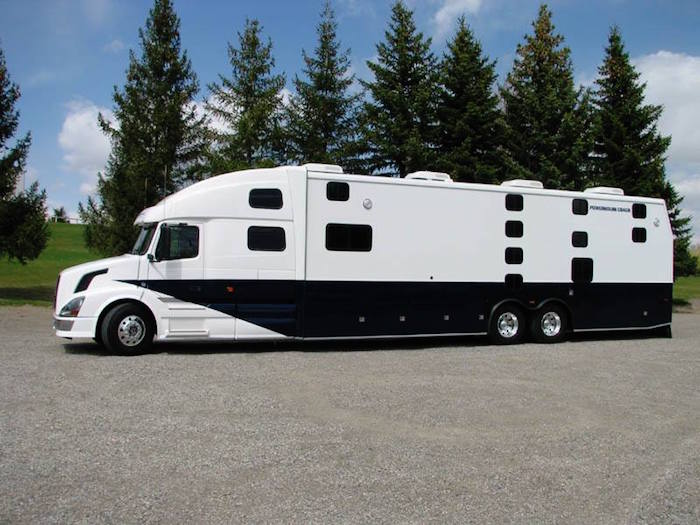 The new company is called Sleepbus, and it launched service earlier in the week. The bus offers amenities like Wi-Fi, Casper premium sheets for each twin bed, personal power outlets, and free coffee and tea.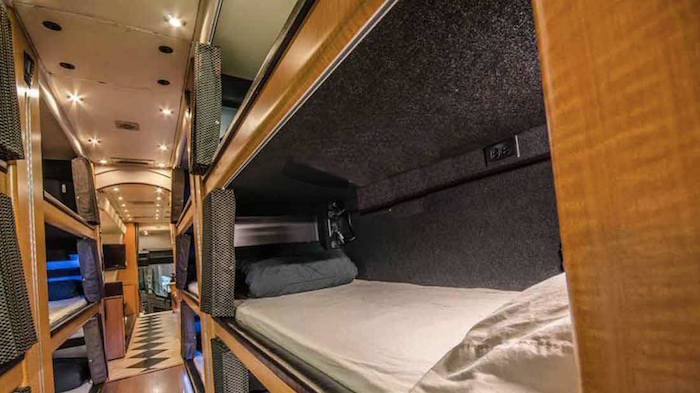 The bus travels between the King Caltran San Francisco Station and the Santa Monica Pier, picking up at 11PM daily, and arriving at the destination by 6AM, though you can continue sleeping until the "check-out time" at 7:30AM.
As of now the cost is $48 for the one-way journey, or $96 for the roundtrip journey, which is extremely reasonable. That's cheaper than just about any flight in the market.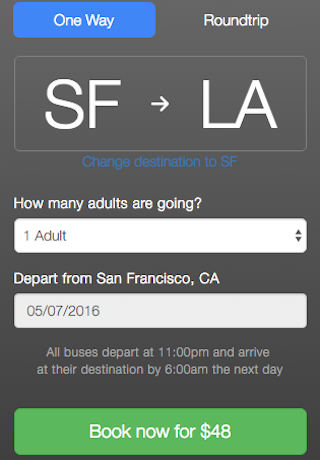 It's an innovative concept, and a compelling value proposition for a certain type of customer. I'm sure many techies will absolutely love this concept. You ultimately save the cost of a night of hotel and don't waste daytime hours traveling. Even cost aside, I think a lot of people will like the communal feel of this.
I know I'm weird, but this sounds like my personal hell. While I'm a heavy sleeper, I have a really hard time falling asleep. Conditions need to be exactly right, and I've never been one to sleep in cars, given the constant movement. I have no problem sleeping in flat beds on planes, but that's also a bit smoother than driving.
I realize I'm probably in the minority, but I'm sort of scared of driving, and I tend to think it's one of my more rational fears. Don't get me wrong, my palms aren't sweating when I drive or anything, but I have a hard time relaxing in a car, and I imagine it would be the same here.
Bottom line
Sleepbus is an innovative new concept, and to many will be compelling. The pricing is fantastic, not having to schlep out to SFO and LAX is convenient, and I think even the atmosphere in the bus will be a selling point to a certain type of person.
However, this isn't for me, as someone who struggles with sleeping on the road, no matter how comfortable of a bed I'm being given.
What do you think of Sleepbus, and would you take them between LA & SF?
(Tip of the hat to Travel Codex)