Skytrax is generally the most widely recognized airline rating system, and airlines fight hard for Skytrax awards and ratings. Generally when an airline is recognized as a Skytrax 5-star airline, it's a pretty big deal for them.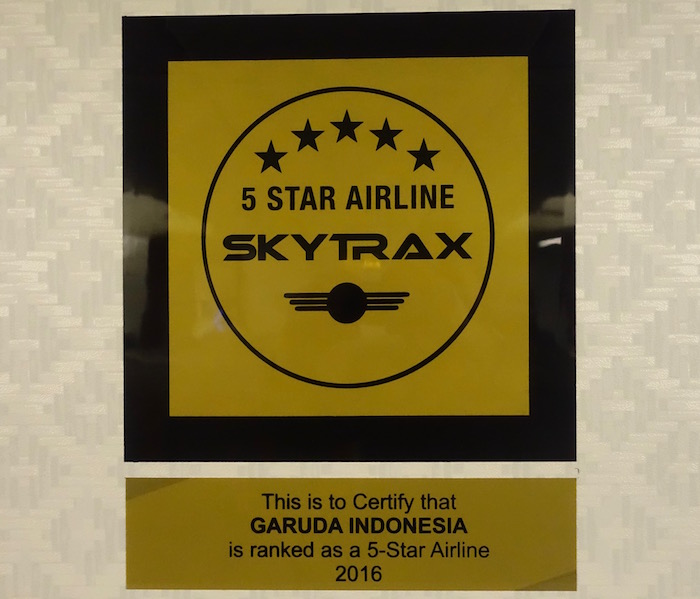 The Skytrax 2017 award results are in
Today Skytrax published their annual ratings, where airlines are awarded titles ranging from world's best airline to world's best cabin staff, to world's best business class.
The most prestigious award is the world's best airline award, and that's going to Qatar Airways for 2017. Qatar Airways has been named the world's best airline for the fourth time since 2011 (they also won the award in 2011, 2012, and 2015). They took the title from Emirates, which won the world's best airline award in 2013 and 2016, and Cathay Pacific, which won the award in 2014.
Qatar Airways wins
'Airline of the Year'
at the 2017 Skytrax Awards #GoingPlacesTogether pic.twitter.com/tpgqlpiikW

— Qatar Airways (@qatarairways) June 20, 2017
This is obviously a big win for them, especially in light of the situation in Qatar at the moment.
You can find the full listing of 2017 awards on this page. In addition to winning the world's best airline award, Qatar Airways was also awarded the world's best business class award, world's best first class airline lounge award, and best airline in the Middle East award.
According to the survey results:
Air Canada is the best airline in North America
Etihad has the world's best first class, world's best first class seat, and world's best first class onboard catering
Saudia is the world's most improved airline
Garuda Indonesia has the world's best cabin crew
Singapore Airlines has the world's best business class seat
Thai Airways has the world's best economy class

Saudia's much improved first class product
Interestingly Air France and Cathay Pacific won nothing in any category (there are lots of other airlines that didn't win anything, but those are two that stand out that I think should have won in some categories).
How are Skytrax winners decided?
I disagree with a lot of the results, though I respect the methodology that Skytrax uses for determining the winners. The winners are based solely on public voting, with votes from nearly 20 million people from 105 countries being counted. The voting took place between August 2016 and May 2017.
Airlines were allowed to promote voting, so I suspect there's a high correlation between the airlines that tried to "get out the vote," and those that actually won.
To account for the different sizes of airlines, they also take a weighted approach to the results:
Customers nominated their favourite airline or airline they considered to be best, and ranked their satisfaction (1 to 5 scale) for aspects of the travel experience (see below), across both the airport and onboard environments. Data weighting was applied to provide equity when evaluating airlines of different size. Any weighting uses passenger numbers for airlines featured in the Survey.
What do I make of the results?
At the end of the day this is a marketing opportunity for airlines, rather than an actual comparative analysis of which airline is the best in each category. People vote based on what they like, with no requirement to actually have experienced any number of products. Don't get me wrong, that's fine, ultimately this is a popularity contest, but I think it's important to recognize it as such.
There's a difference between someone saying "I liked Qatar Airways business class," and saying I've flown a bunch of business class products and think Qatar Airways has the best." So perhaps more accurately these awards should be for the title of "the world's favorite" rather than "the world's best."
On top of that, even if everyone had experienced every product, it's still highly subjective. For example, you could have a very different experience depending on the crew you have, depending on whether you're departing from the carrier's hub or an outstation, depending on the time of day of the flight, etc.
Maybe I should do a post with my thoughts on which airlines are the best in first & business class in all the categories I'm most familiar with.
Just to share a few thoughts on the results, I definitely agree that Garuda Indonesia has the world's best cabin staff.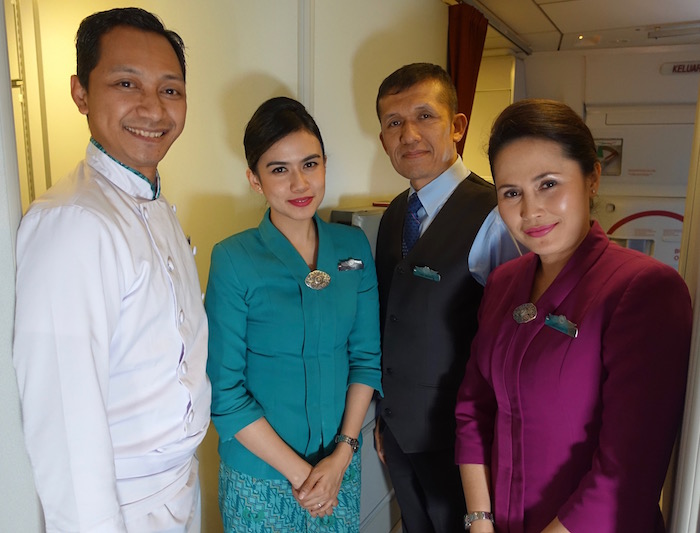 Awesome Garuda Indonesia cabin crew
I also agree that Qatar Airways has the world's best business class, and that's before the Qsuites are even in service.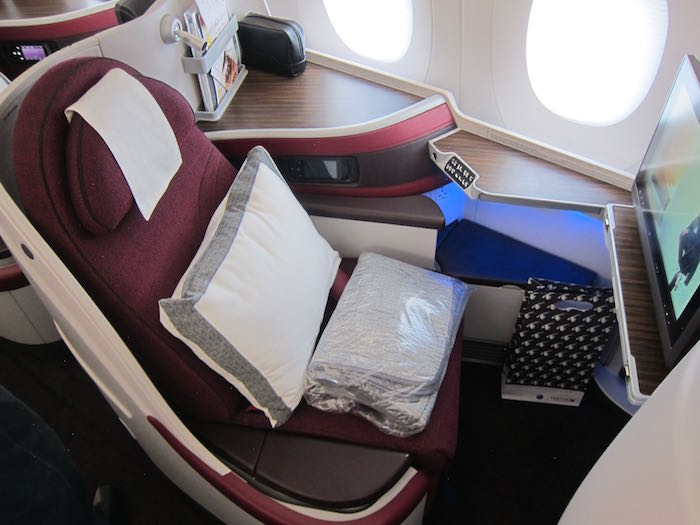 Qatar Airways' business class seat
I don't agree that the Qatar Airways Al Safwa Lounge is the world's best — the Air France First Class Lounge Paris is significantly better. On that note, I also think they need a separate category for the world's best first class ground services, going beyond the actual lounge.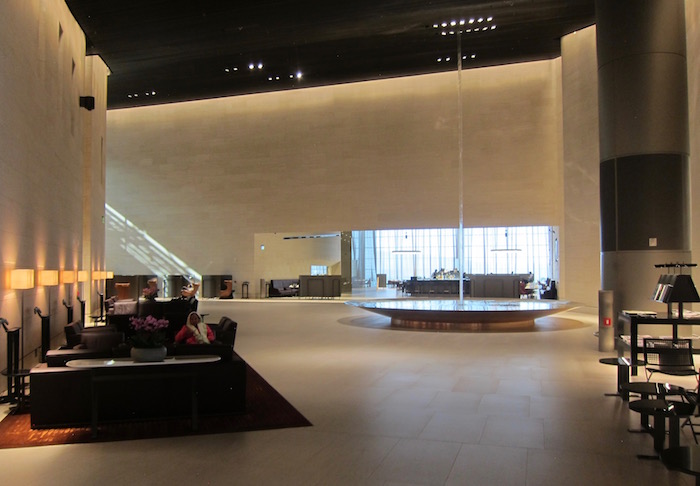 Qatar Airways' first class lounge
I also don't agree that the Singapore Airlines business class seat is the best in the world, as I find it to be rather uncomfortable in bed mode.

Singapore's business class
That award would instead have to go to an airline with a reverse herringbone seat, an Apex Suite, or Etihad's new Business Studio.

Etihad's business class
What do you make of the 2017 Skytrax results?