There are three major global alliances — Star Alliance, SkyTeam, and oneworld. In general I'd say that Star Alliance has the best collection of airlines, while oneworld has the most valuable reciprocal elite perks. Meanwhile SkyTeam is sort of just the alliance of leftovers.
Overall I'd say SkyTeam airlines are improving, as they're largely refreshing their longhaul fleets with fully flat business class seats. Still, I don't think SkyTeam has historically done much in the way of innovation.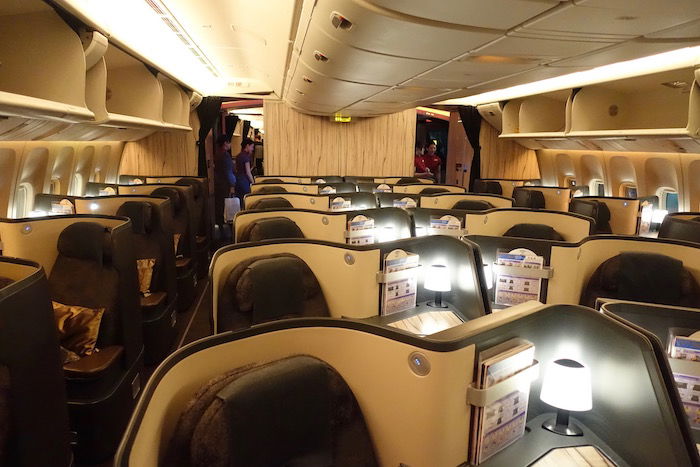 China Airlines 777 business class
However, SkyTeam has just announced a very cool new functionality that we haven't seen before. SkyTeam has introduced an online retroactive mileage credit tool that works in real-time to validate retroactive mileage requests, giving you your missing miles instantly. Per the press release:
SkyTeam, the global airline alliance, has introduced an online, retroactive credit tool to make it easier for frequent flyers to keep their account balances up-to-date. Already available across most of SkyTeam's 20 members, the tool works in real-time to validate retroactive requests for eligible flights in a matter of clicks.

The new tool eliminates the need for manual processing of post-travel claims such as when a Frequent Flyer Program (FFP) number has not been entered into a reservation. Customers simply log into their FFP account, enter their flight details and the system validates the request in seconds. Eligible flights are credited to their account automatically and retroactive requests can be made as little as one week after the date of travel – the shortest time frame in the industry.
This is fantastic. I've written in the past about the struggles that I've had with getting Qatar Airways to credit miles to my American AAdvantage account. The miles typically don't post automatically, and then requesting missing miles gets complicated. You have to wait 30 days before you can request missing miles, then you can submit a request, then they often ask for more info, and then they take up to 30 days to process the claim. It's ridiculous that they don't have a better setup in 2016.

So I'm a huge fan of any tool that allows them to verify flights in real-time so that systems between airlines are communicating better. Kudos to SkyTeam, and hopefully Star Alliance and oneworld roll out a similar functionality soon.