This week SkyTeam has opened their seventh branded lounge in the world, at the new Istanbul Airport.
The SkyTeam Lounge Istanbul will be used by seven SkyTeam airlines — Aeroflot, Air France, KLM, Korean Air, Middle East Airlines, Saudia, and TAROM.
It's available to business class customers as well as SkyTeam Elite Plus members traveling on an eligible flight. SkyTeam Elite Plus members are able to bring a guest, while business class passengers aren't.
Unfortunately unlike a majority of SkyTeam's other lounges, I'm told that this one won't belong to Priority Pass (at least for now).
So, what should you expect from the lounge?
The lounge is 582 square meters (~6,260 square feet), with seating for more than 145 people
The lounge is open 24/7
The lounge is located in the West Wing on Level H, right near the IGA Lounge
As far as food goes, the lounge will feature Turkish cuisine, including cooked pide prepared on-demand at a live cooking station, mezze, and traditional tea and coffee, as well as European dishes and snacks
As mentioned above, this is SkyTeam's seventh branded lounge (after Beijing, Dubai, Hong Kong, London Heathrow, Sydney, and Vancouver), and the plan is for the eighth lounge to open in Santiago in early 2020.
Here are some pictures of the new lounge: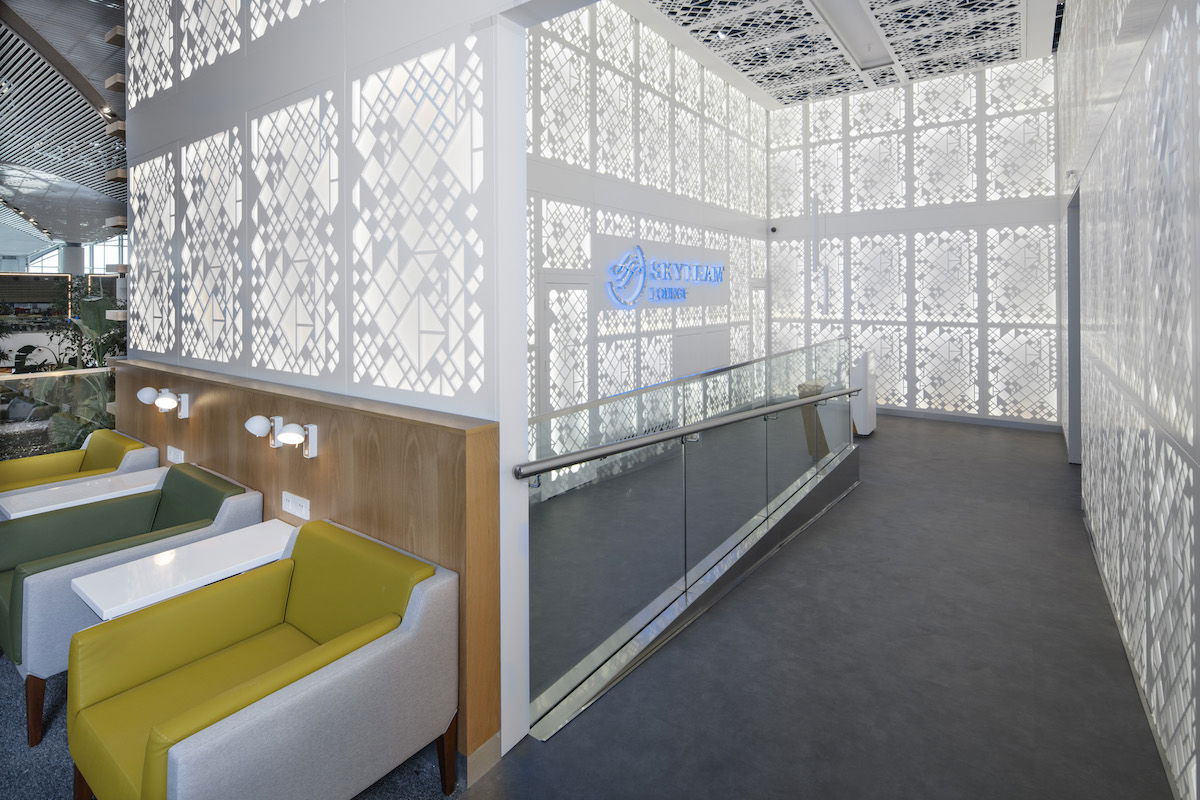 SkyTeam Lounge Istanbul entrance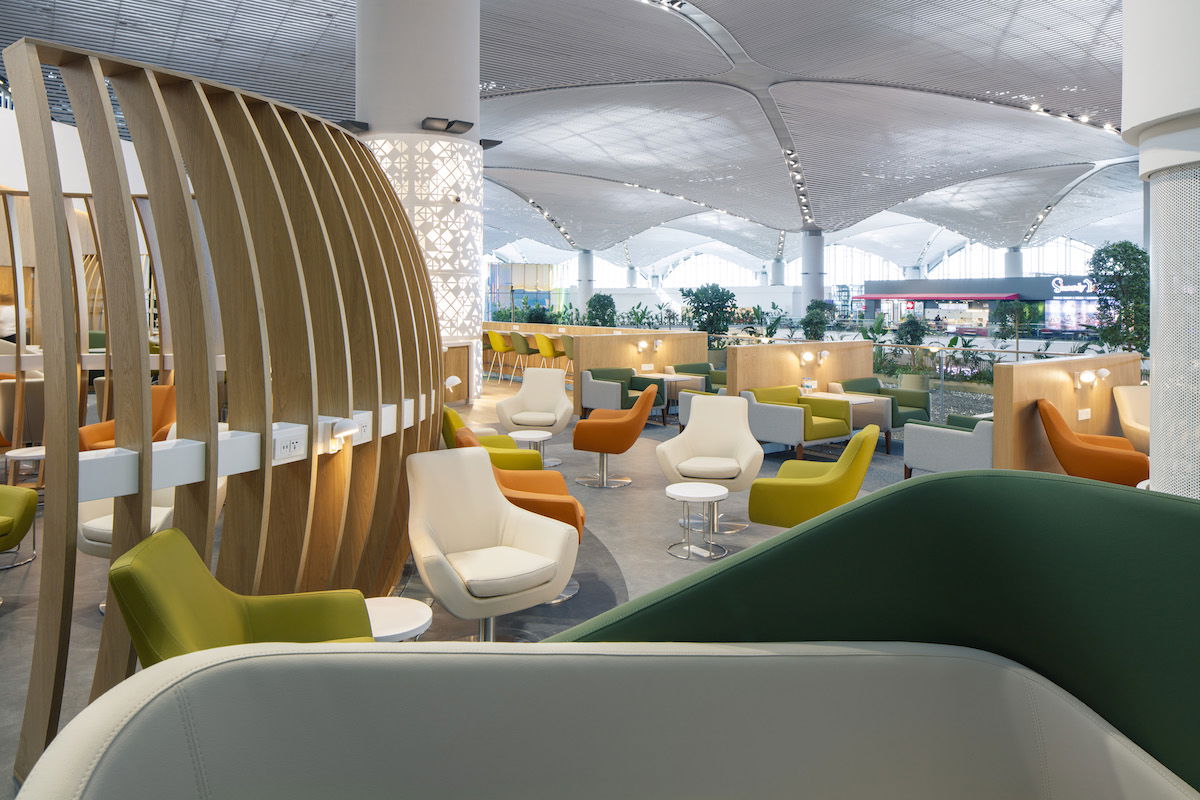 SkyTeam Lounge Istanbul seating


SkyTeam Lounge Istanbul seating


SkyTeam Lounge Istanbul seating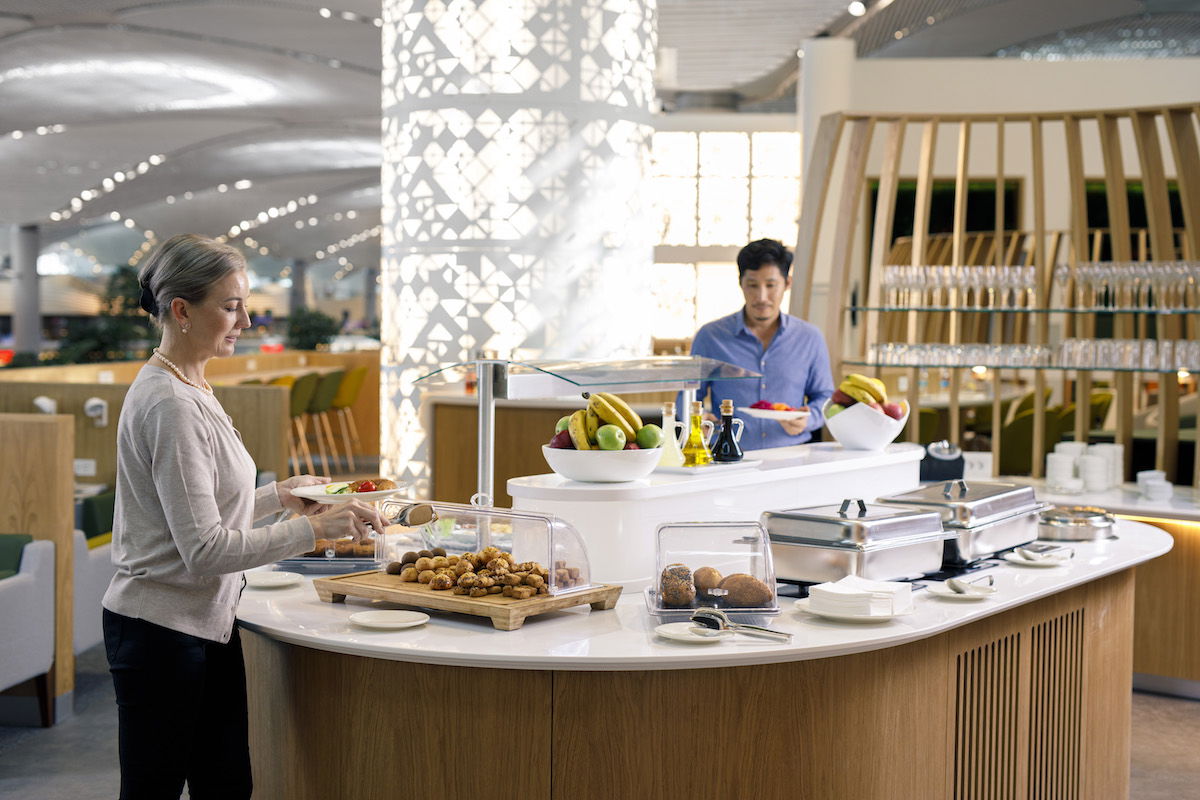 SkyTeam Lounge Istanbul buffet
SkyTeam is remarkably consistent when it comes to their lounge decor. I find SkyTeam lounges to be nice enough, though also to be nothing special. I find that the furniture as such looks pretty cheap, though I kind of like the entryway.
The SkyTeam Lounge is one of only two non-Turkish Airlines Lounges at the new Istanbul Airport, with the other one being the IGA Lounge (which is also open to Priority Pass). The additional lounge capacity is long overdue.
If anyone visits the new SkyTeam Lounge Istanbul, please report back!