One of the unique things about the Singapore Airlines KrisFlyer program is that they offer a 15% online booking discount for award tickets.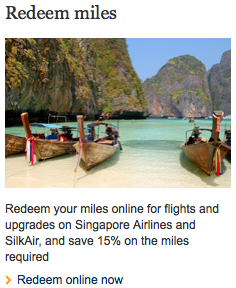 When you pull up award availability through Singapore Airlines' website it will first display the original cost for an award ticket, not factoring in the online booking discount. For example, if booking A380 Suites Class from Los Angeles to Singapore (via Tokyo Narita) it will display a cost of 107,500 miles.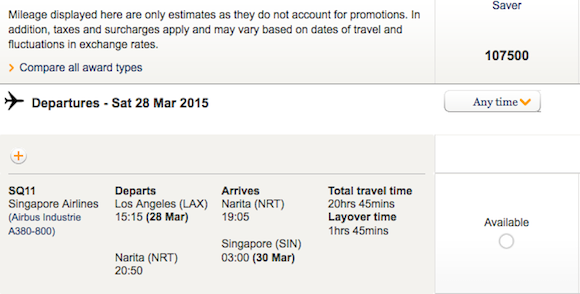 However, when you click "Display total cost" it will then update the price to reflect the 15% discount, lowering the cost to 91,375 miles.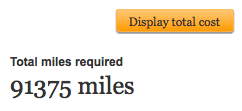 But there are severe limitations to booking awards on Singapore's website. It's not possible to book the following types of awards on Singapore's website:
Awards with longer connections
Award tickets with mixed cabins
Star Alliance award tickets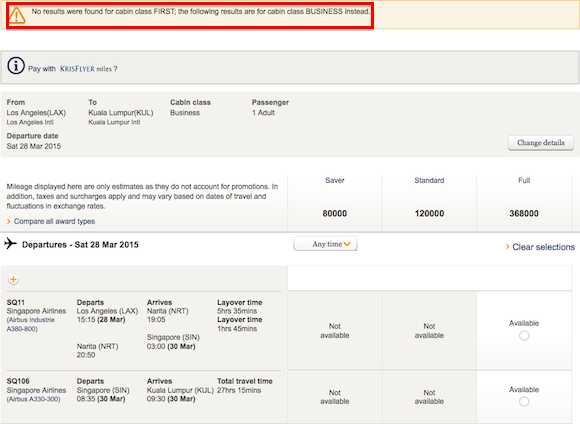 Singapore's website won't let you book mixed cabin awards online
So is it possible to call and request the 15% online booking discount for awards not bookable through the website? The answer is "sometimes," and it also requires a lot of patience and often hanging up and calling again.
Up front I should note that you can't get the online booking discount for Star Alliance awards booked by phone, since the discount explicitly applies to Singapore Airlines and SilkAir flights.
That being said, what about other types of awards? In my experience it is possible to get the 15% online booking discount if you're trying to book a mixed cabin award ticket, trying to book an award ticket with a longer connection (which can't be done online), or trying to book an award with an overnight connection/longer layover that isn't otherwise displaying.
What's the best way to go about it? When you call KrisFlyer I'd suggest being upfront — "Hi, I'm trying to book a first class award ticket from Los Angeles to Kuala Lumpur, but the website won't let me book this since there's no first class cabin from Singapore to Kuala Lumpur. Is there any chance you could help me book this with the 15% online booking discount?"
That way you know upfront whether the agent is willing to cooperate, rather than going through the effort of finding the space and locking it in before knowing whether they'll apply the discount or not. Like I said, it can require multiple phone calls, so don't expect all agents will grant the exception.
But it definitely is possible, it certainly has been done before, and it sure feels easier after a drink or two.
While Singapore Airlines Suites Class award availability isn't as good as it once was, it's totally worth the effort to find for the only double bed in the sky (on commercial planes).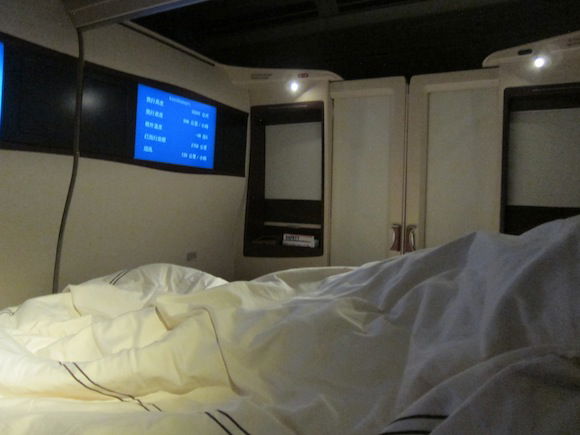 Singapore Airlines A380 Suites Class double bed